Avicularia avicularia m1 ½-¾"
Regular price
Sale price
$29.99
Unit price
per
Sale
Sold out
"Guyana pinktoe" (
A. avicularia
morphotype 1) tarantula spiderlings produced by Marshall Arachnids. available at about ½-¾", these babies are already feeding on ⅛" crickets. the current batch of babies hatched mid-August 2023.
FREE FOR LIVE ORDERS OVER $99.00 WITH COUPON CODE FREEAVIC. to get this freebie, please add it to your cart and apply the discount code at checkout.

 

limited to one freebie per order.
⟹ ⟹ SHIPS VIA FEDEX PRIORITY OVERNIGHT ONLY ⟸ ⟸
---
quick facts:

native to Central and South America

New World

has urticating hairs, but usually does not flick

arboreal

tropical

very good beginner species
please read our
Avicularia care guide
BEFORE purchasing this species.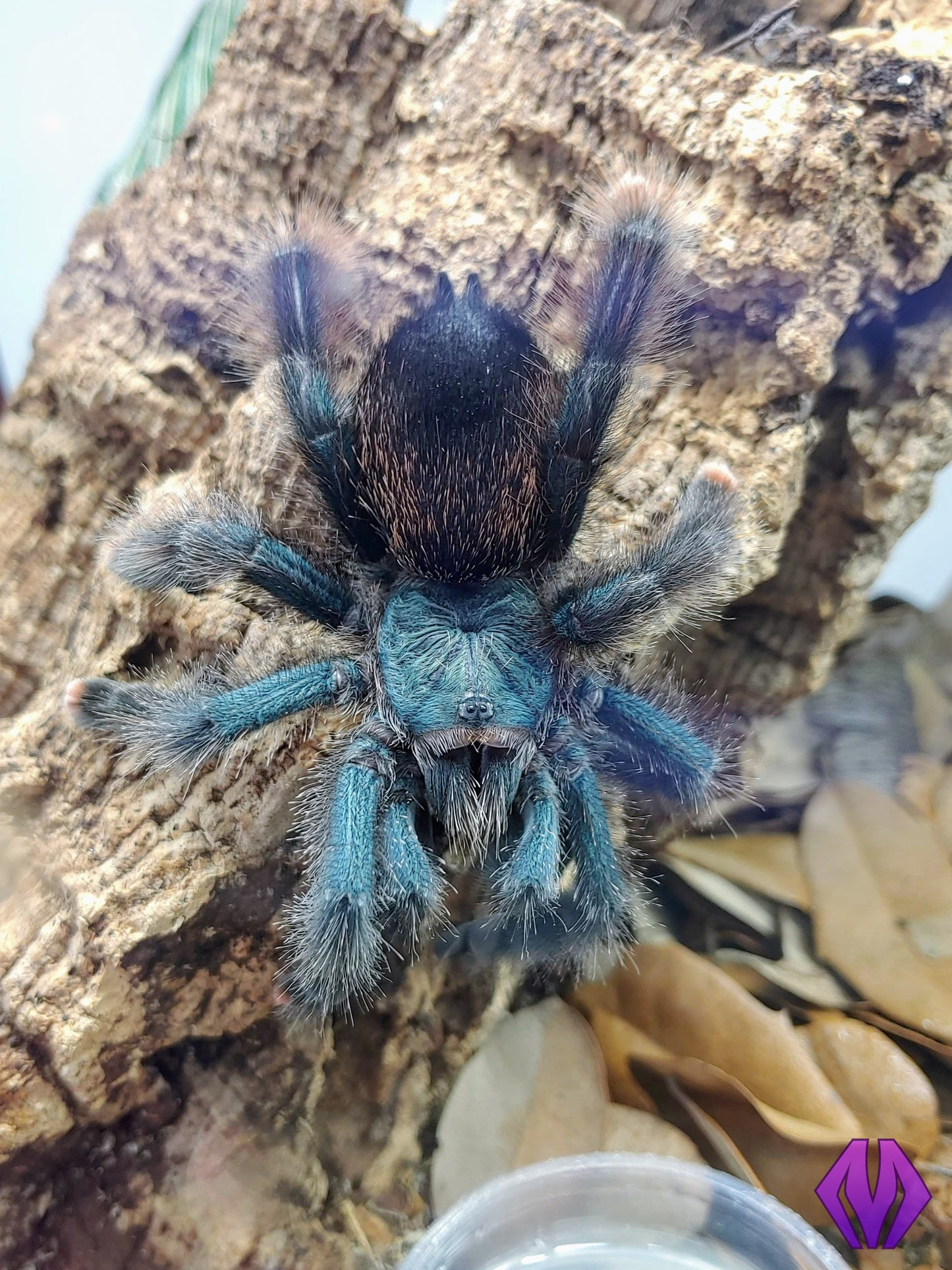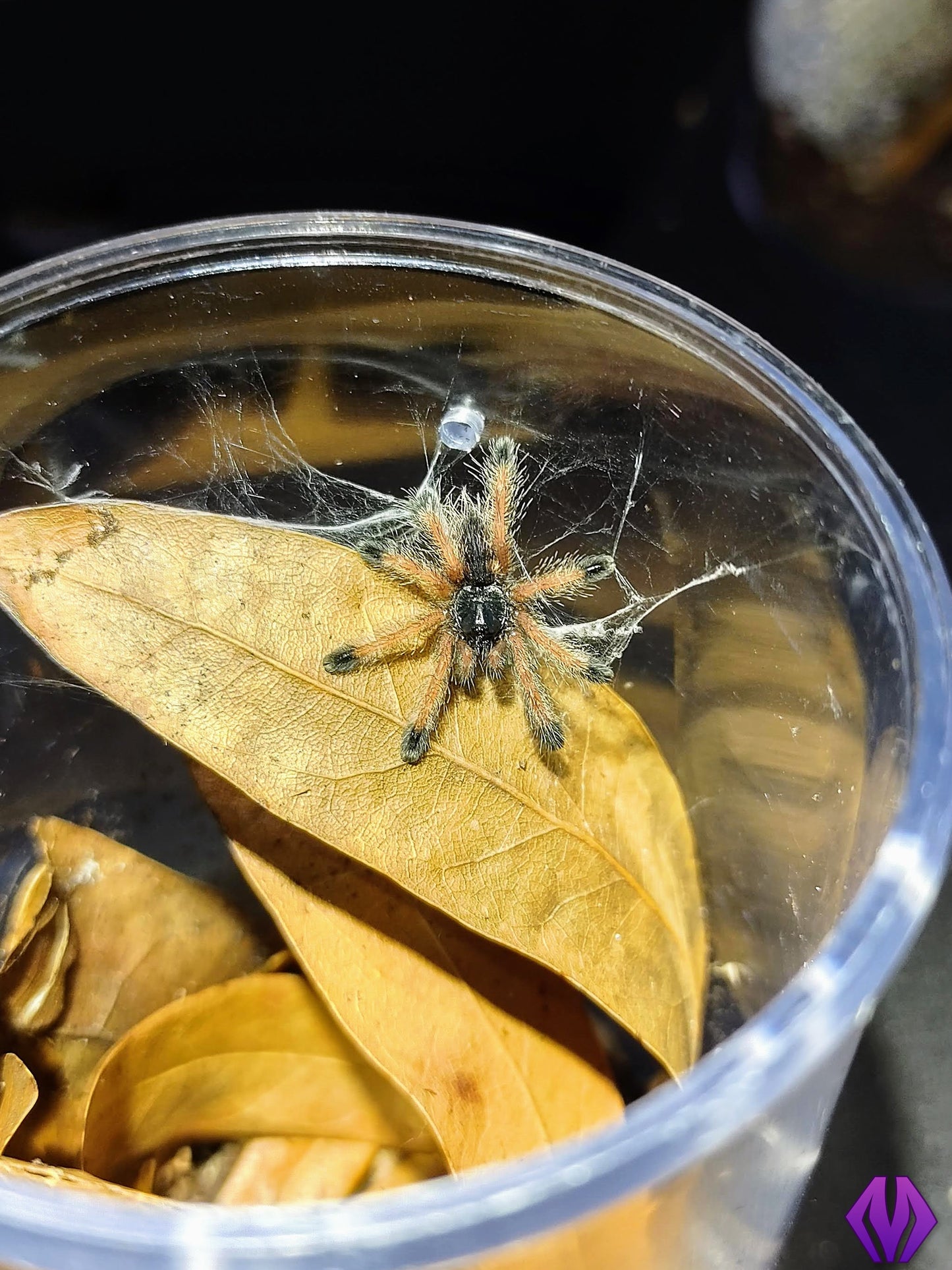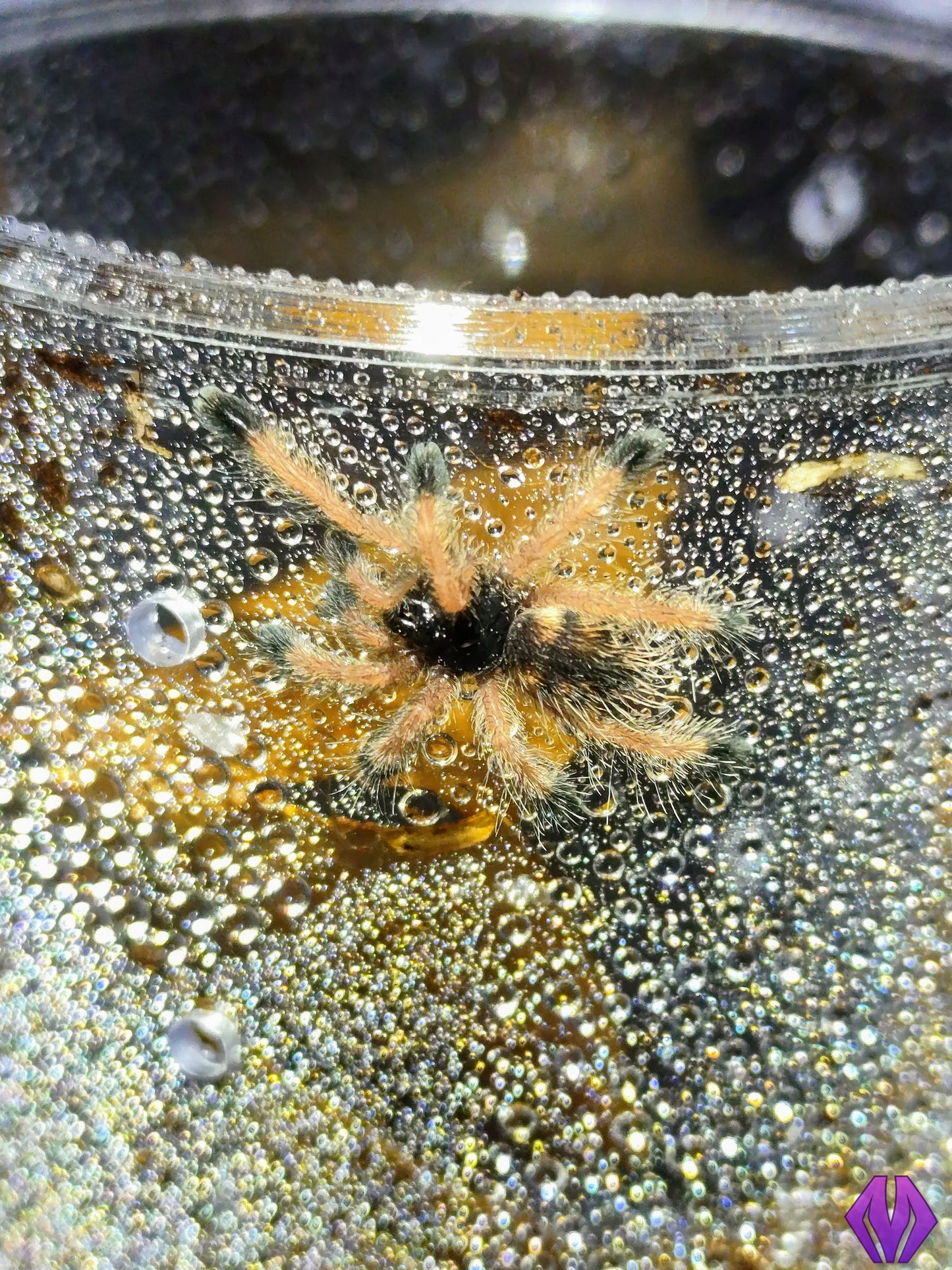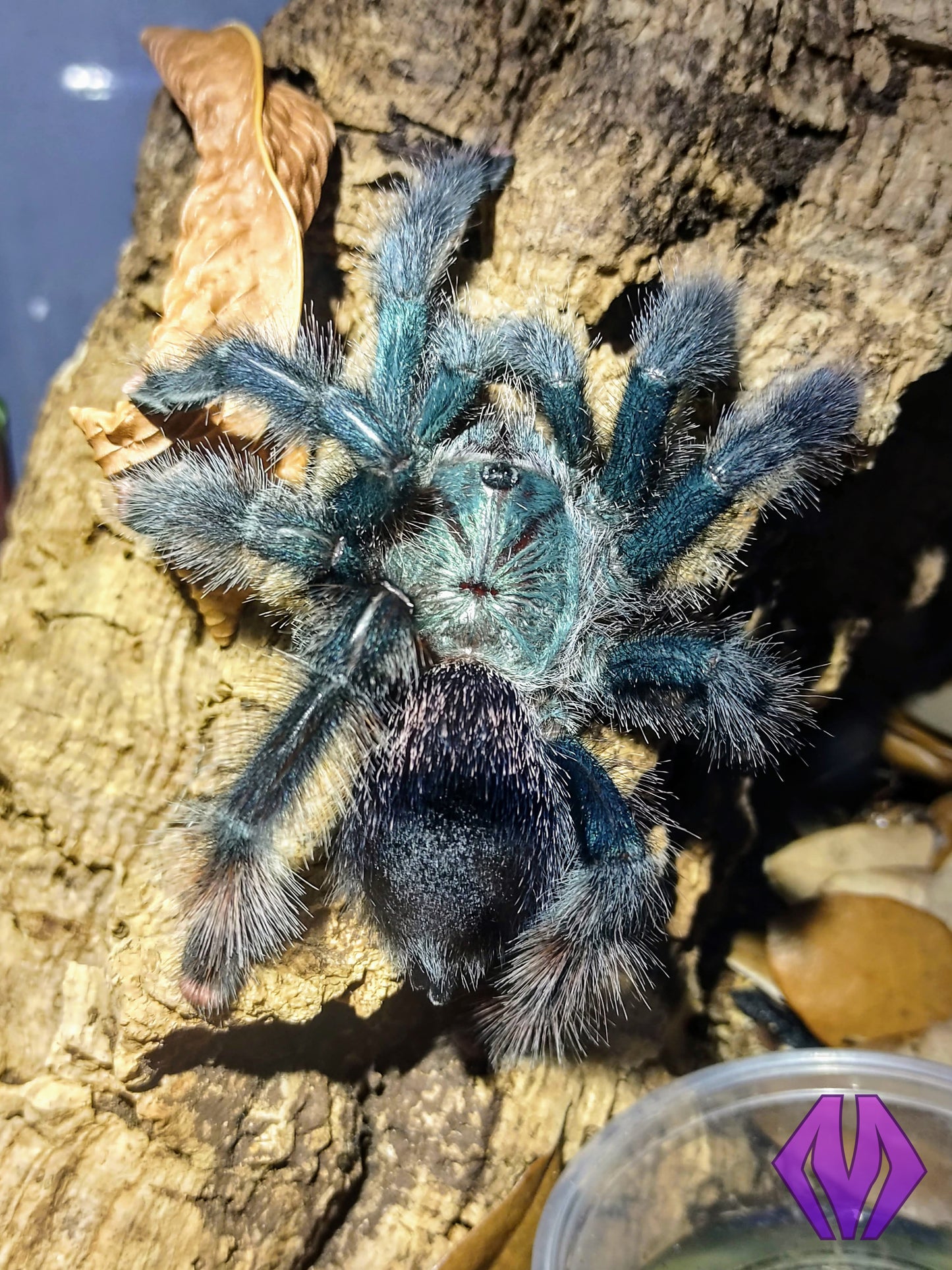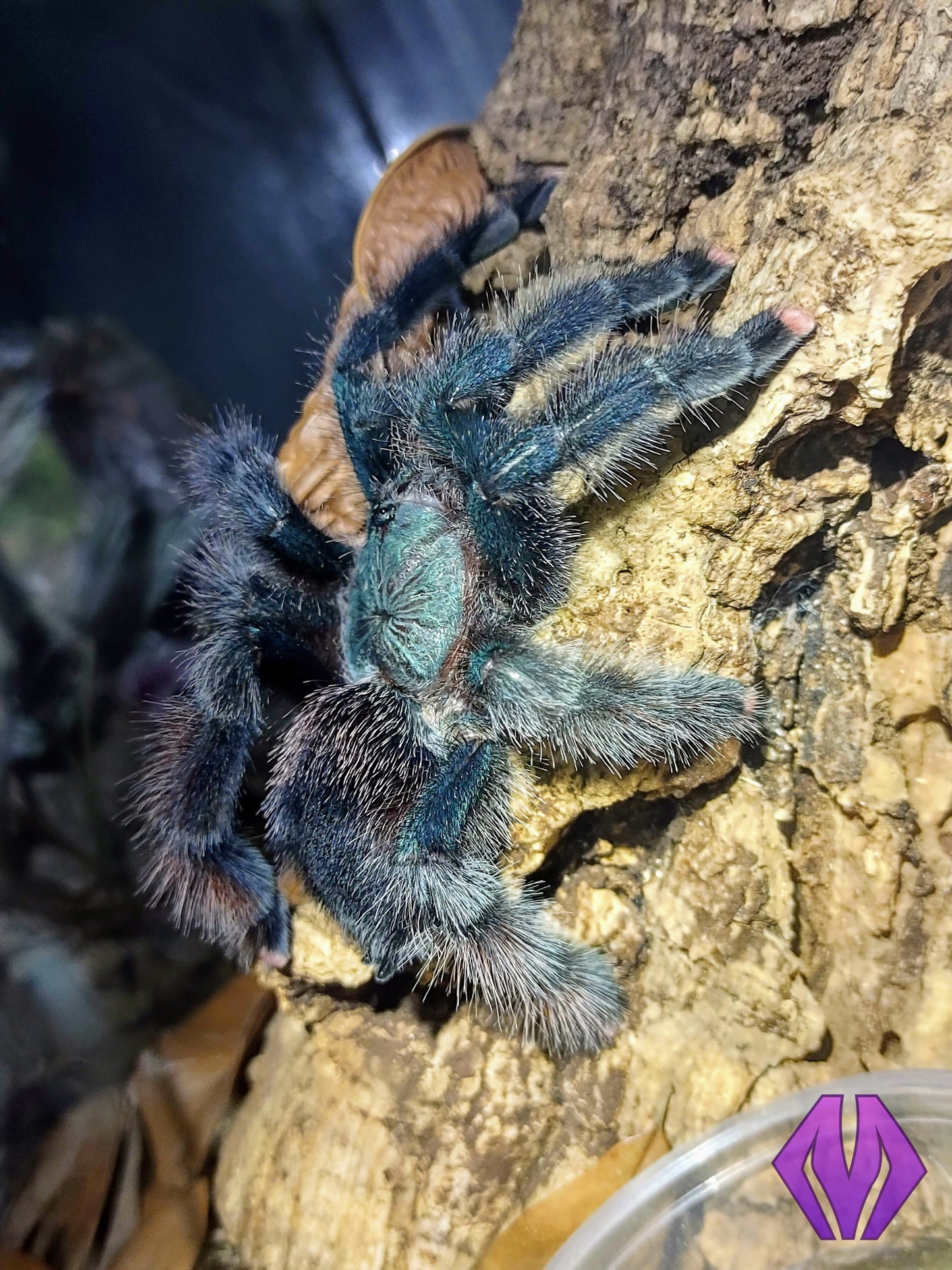 Excellent
My tarantulas came in excellent condition. Both are in great health and happily in their new enclosures. Thank you
Adorable little guy. Can't wait to watch him or her grow 🥹 thank you for your outstanding customer service and obvious knowledge and care for what you do!
What an active little guy!
He or she hasn't stopped moving or climbing since i opened the shipping package. It loves running upside down across the lid of the tank and is spinning webs in all the corners.
Avicularia avicularia m1 1"+
Fantastic
They all arrived healthy and quickly. A few weeks later and they're all doing great! Even got a freebie.