Caribena versicolor ½-¾"
Regular price
$49.99
Sale price
$39.99
Unit price
per
Sale
Sold out
"Antilles pinktoe" (C. versicolor) tarantula spiderlings produced here at Marshall Arachnids. these babies are at second instar, about ½-¾", and are already feeding on ⅛" crickets!
FREE FOR LIVE ORDERS OVER $99.00 WITH COUPON CODE FREEVERSI. to get this freebie, please add it to your cart and apply the discount code at checkout.

 

limited to one freebie per order.
⟹ ⟹ SHIPS VIA FEDEX PRIORITY OVERNIGHT ONLY ⟸ ⟸
---
please read our C. versicolor 
care guide
 BEFORE purchasing this species.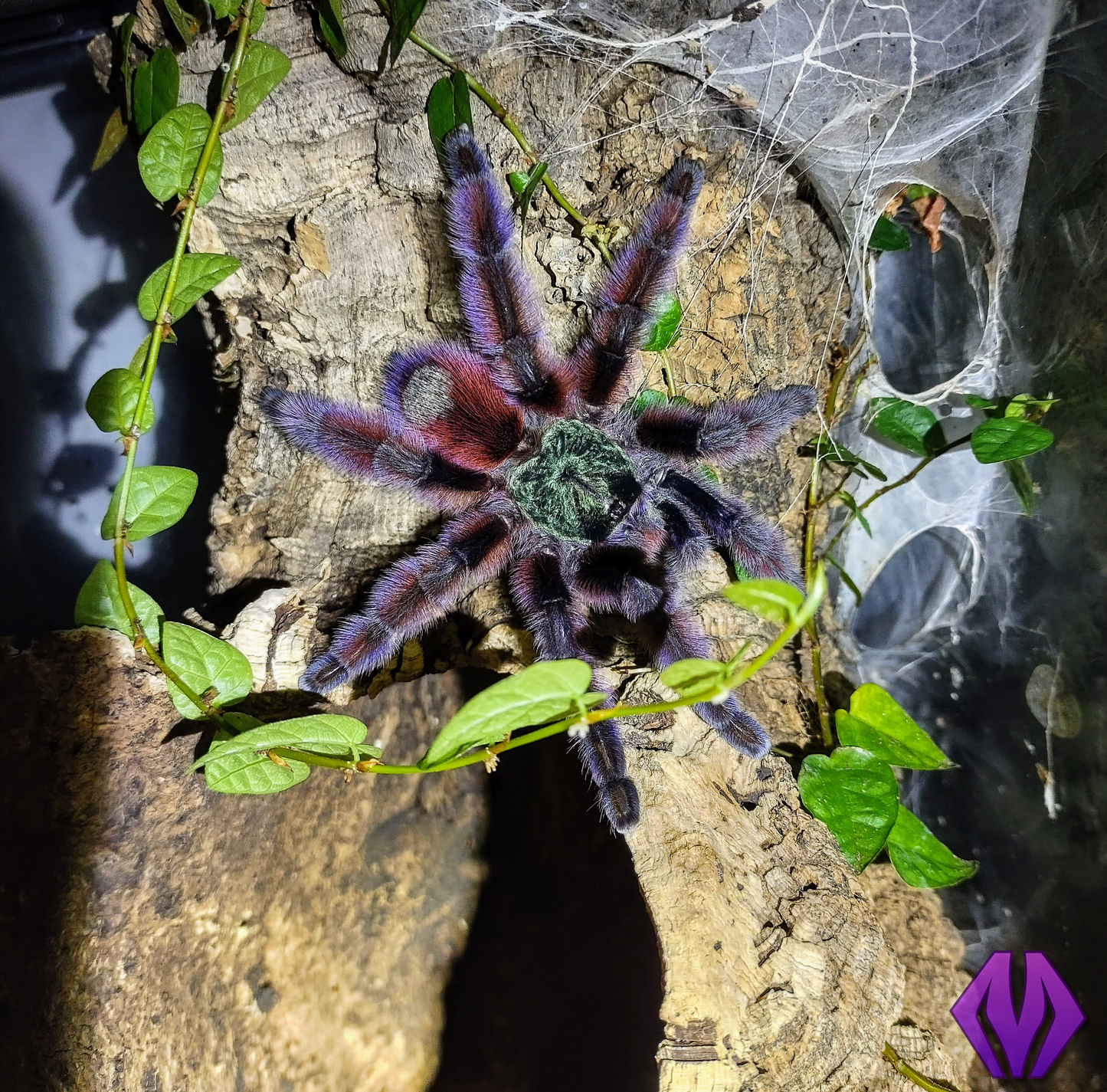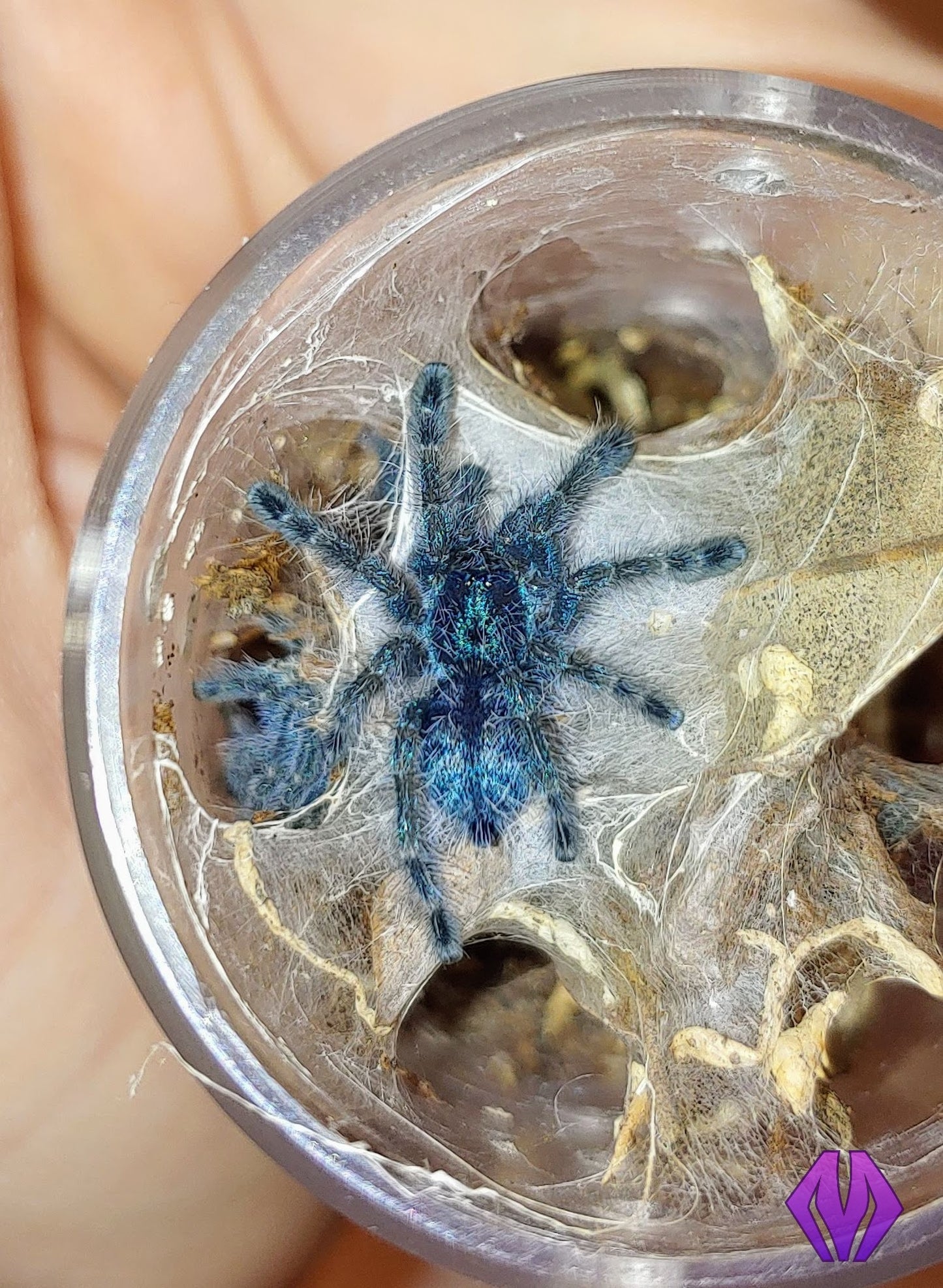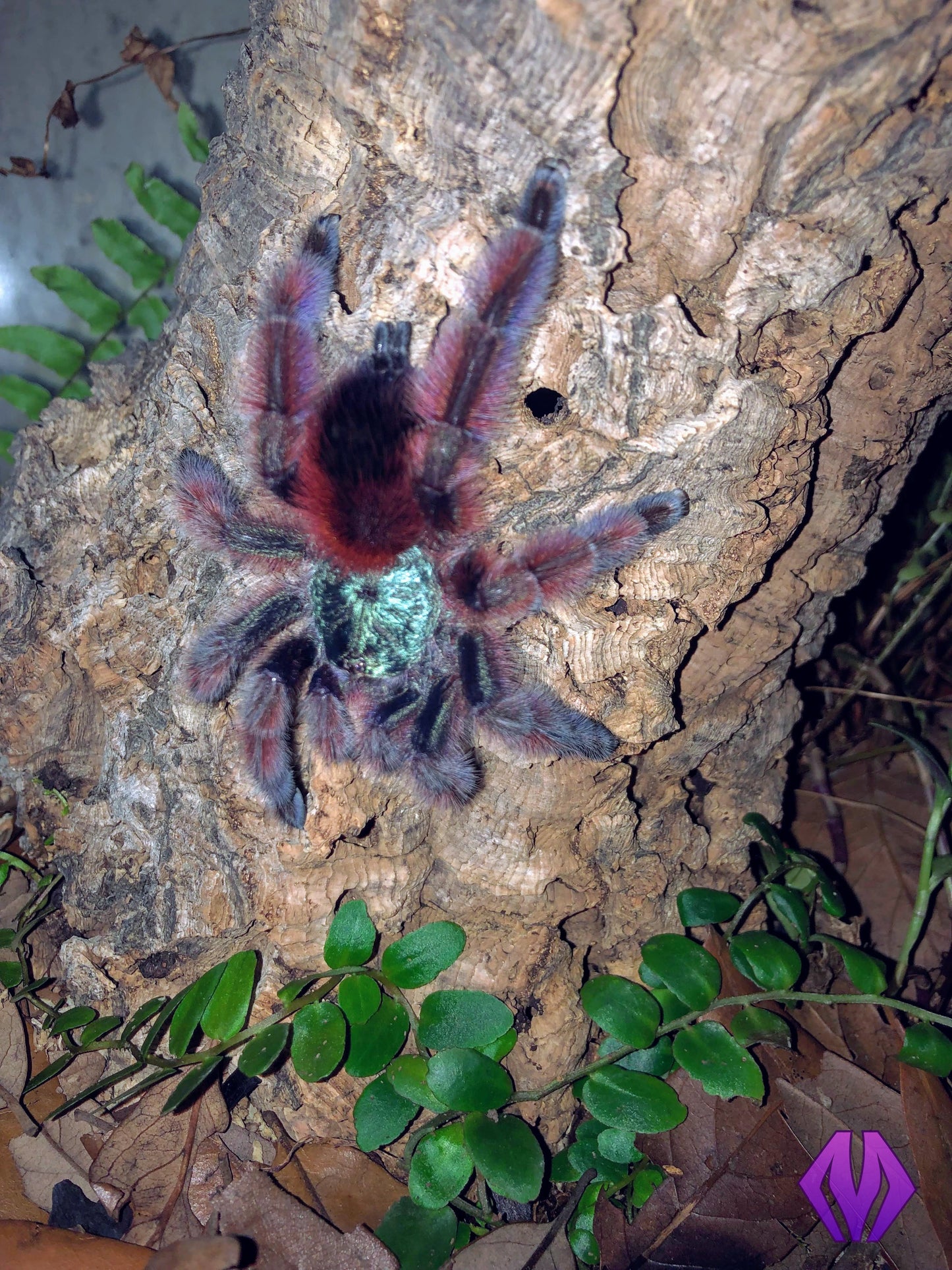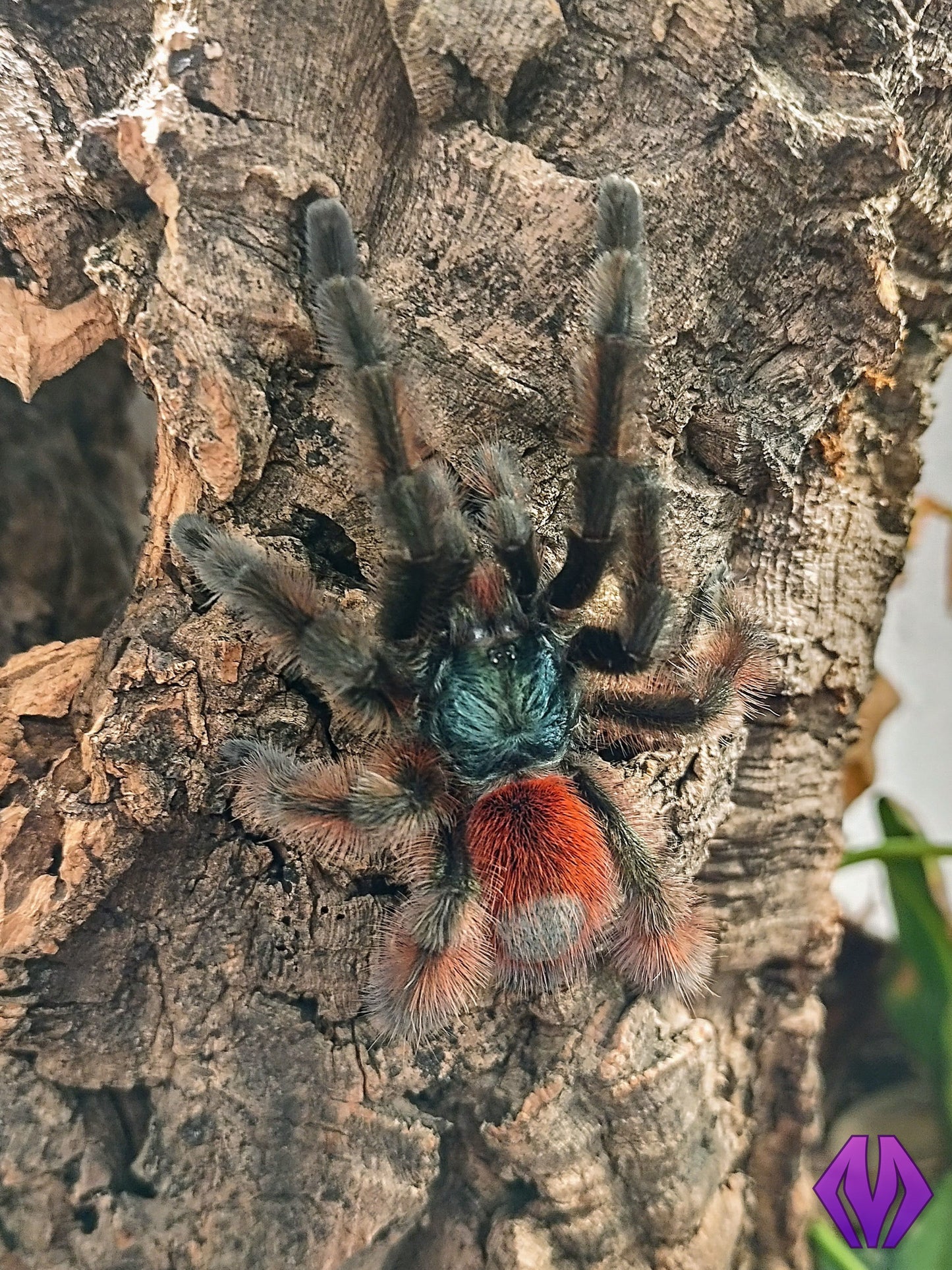 Caribena versicolor
I purchased a sling and Im excited to see them grow. Excellent customer service, i received my sling in perfect condition. They were very active and adjusted well in its enclosure. Thank you! Well recommended 100/10 and will definitely buying from you guys again in the near future!
Beautiful Versicolor
I purchased a Caribena versicolor sling and I am beyond happy!! The customer service was excellent, I received my versicolor quickly and in perfect condition. My little baby took food right away and is doing wonderful a week later. My sling is very active and healthy, spinning beautiful little webs in its new home. 10/10 service, I fully recommend Marshall Arachnids to anyone looking for a safe and reliable breeder!
Caribena Versicolor
Adorable little tarantula, just as described! They're informative on everything! Shipping is next day delivery! Thank you so much! Will be back again! Recommended 11/10!
Awesome! So happy!!
This is my first ever pet tarantula and i could not have asked for a better experience! The owners communicate so quickly and so well, they make sure the weather conditions are okay for shipping your little baby tarantula which is amazing. Our little C versicolor sling arrived safely and very active which was great! I cant wait to watch it grow and i am so happy! Thank you so much! Would 100% recommend buying from the company to anyone and will be buying again in the future. :)
Precious Beauty
We love our little babe!! Thank you!!