Harpactira pulchripes ¾"
Regular price
Sale price
$54.99
Unit price
per
Sale
Sold out
"golden blue-legged baboon" (H. pulchripes) tarantula spiderlings, available at approximately ¾" diagonal leg span. currently feeding on ⅛" crickets.
⟹ ⟹ SHIPS VIA FEDEX PRIORITY OVERNIGHT ONLY ⟸ ⟸
---
please read our care guide BEFORE purchasing this species.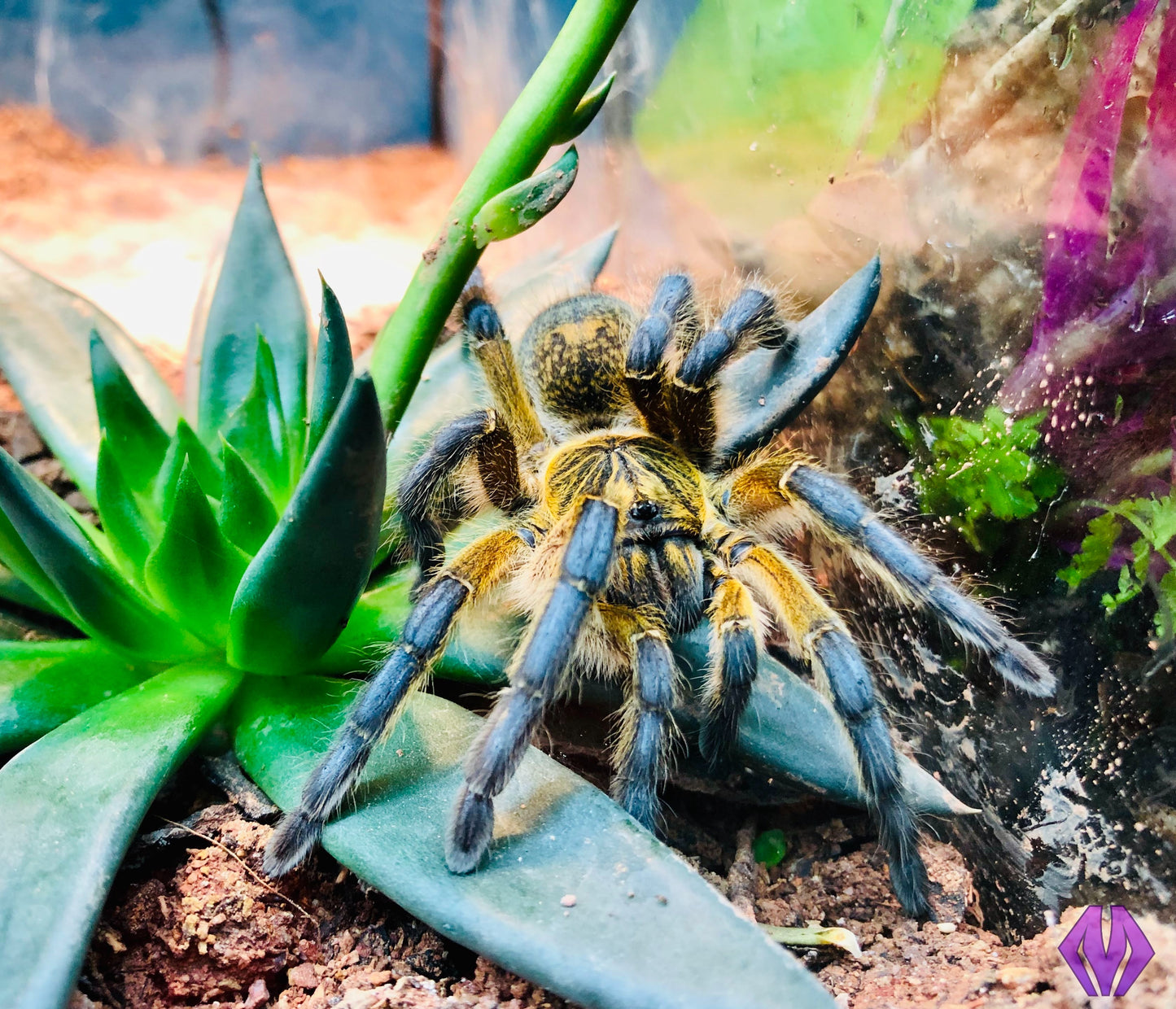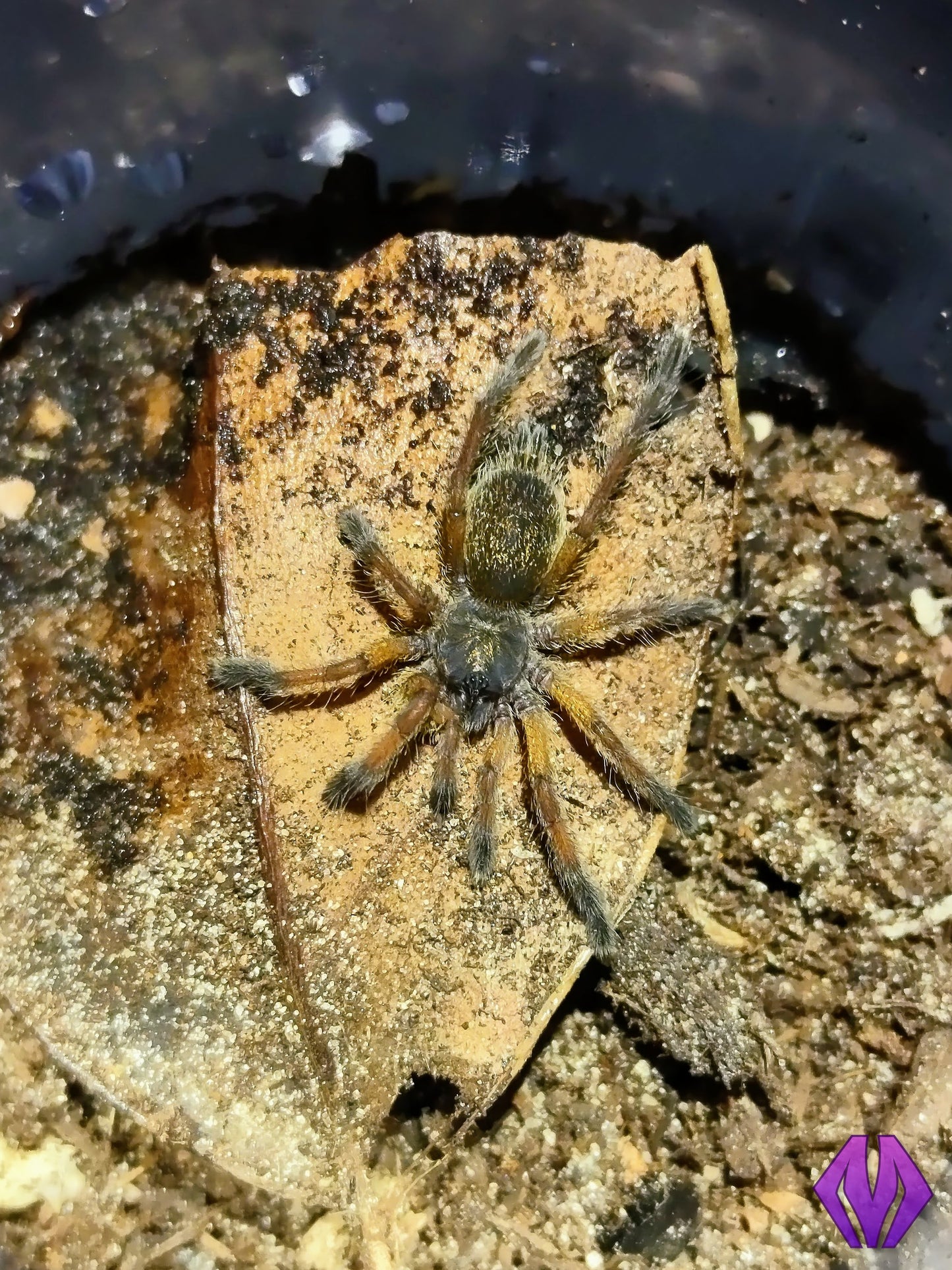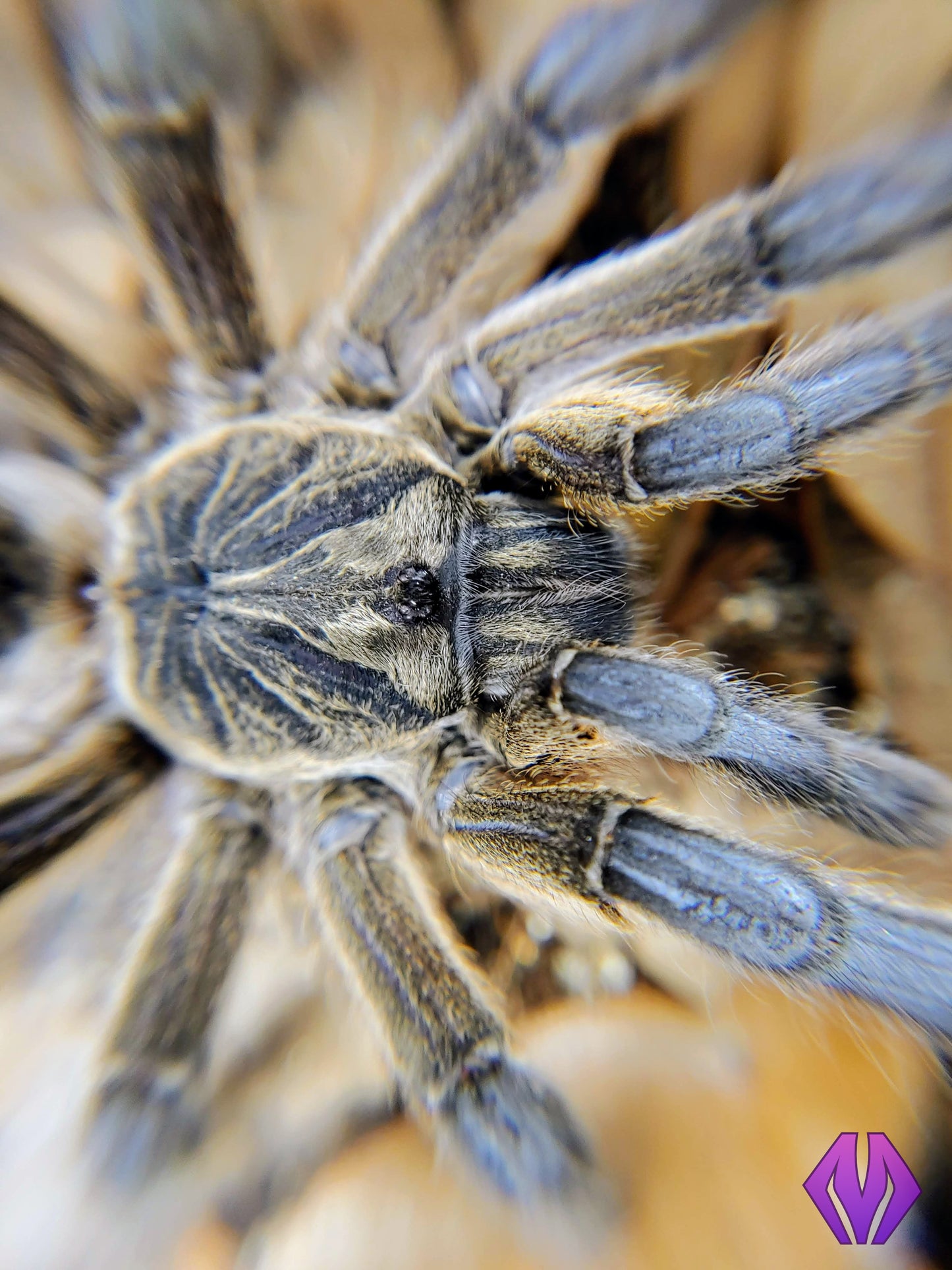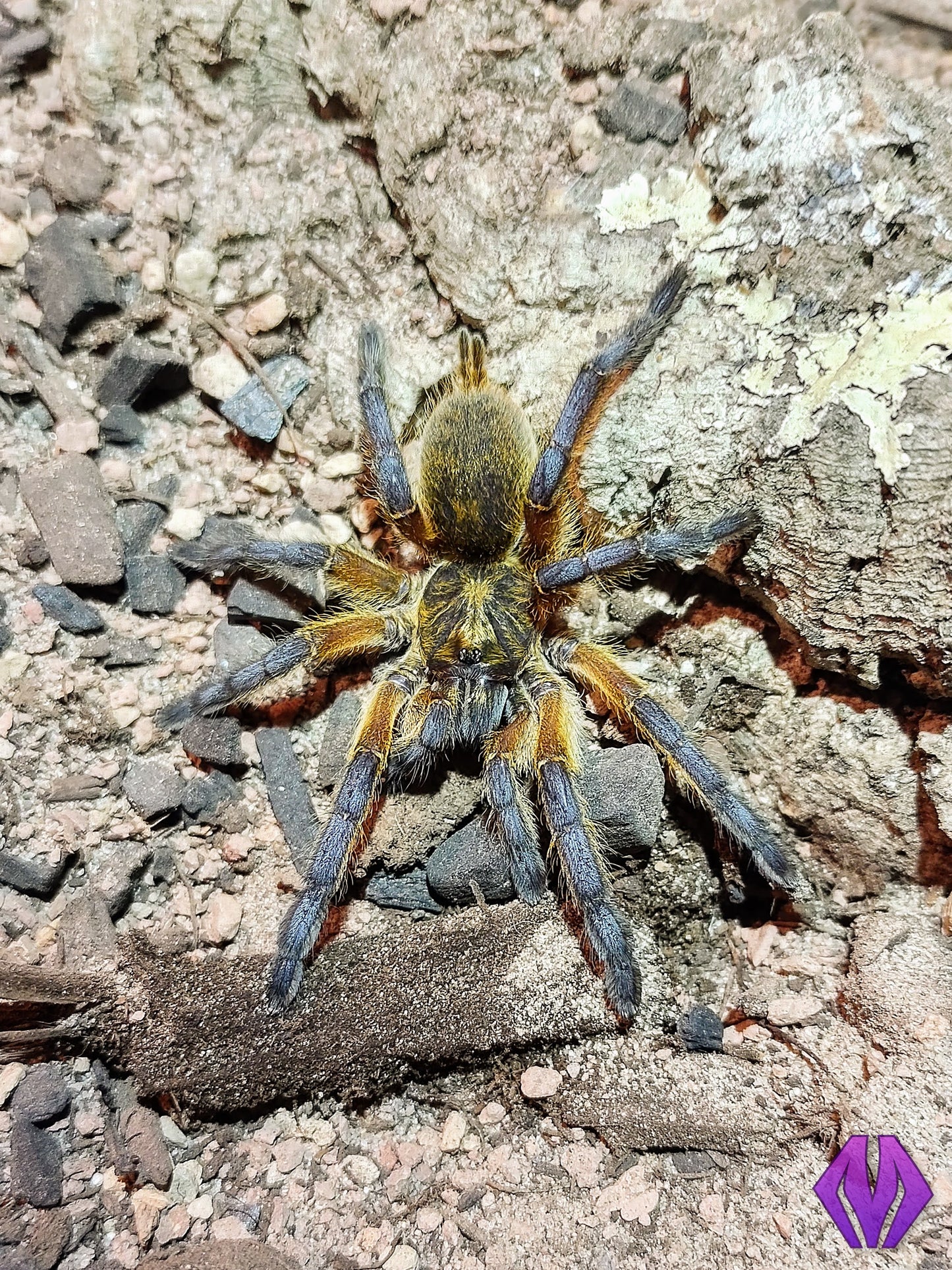 Great spiderling
My little guy arrived perfectly fine and hasnt had any issues. Its super active and even took food a day after arrival. Super happy and healthy baby spider. Cant wait to watch him/her grow.