purplebox 4x4x7 HEXED vents
Regular price
Sale price
$43.99
Unit price
per
Sale
Sold out
The purplebox 4x4x7 "HEXED" is an exclusive acrylic enclosure design by Marshall Arachnids. This variation of the popular purplebox features 1mm ventilation slats in our signature hexagonal shape. We have increased the wall thickness of hexed models to 5mm.

This enclosure is ideal for jumping spiders, true spiders, tarantula spiderlings and mantis nymphs - all under 2" in length

OPTIONAL: Add 5mm polyurethane "sticky feet" to your purplebox for $4.00. Adds traction preventing the enclosure from sliding when accessing and dampens vibration within the enclosure.

***NOTE***: Acrylic is a light weight, attractive, crystal clear material but scratches easily. Please advise that light cosmetic surface scratches are normal and occur from handling.

___________________________________

- FEATURES -

DIMENSIONS: 4" x 4" x 7"

FRAME: 5mm acrylic with Marshall Arachnids signature purple bottom.

ACCESS: Front opening, full length magnetic sliding door w/ large acrylic pull

VENTILATION: 1mm slats

SUBSTRATE DEPTH: 1.7"

WEIGHT: 1lb 2oz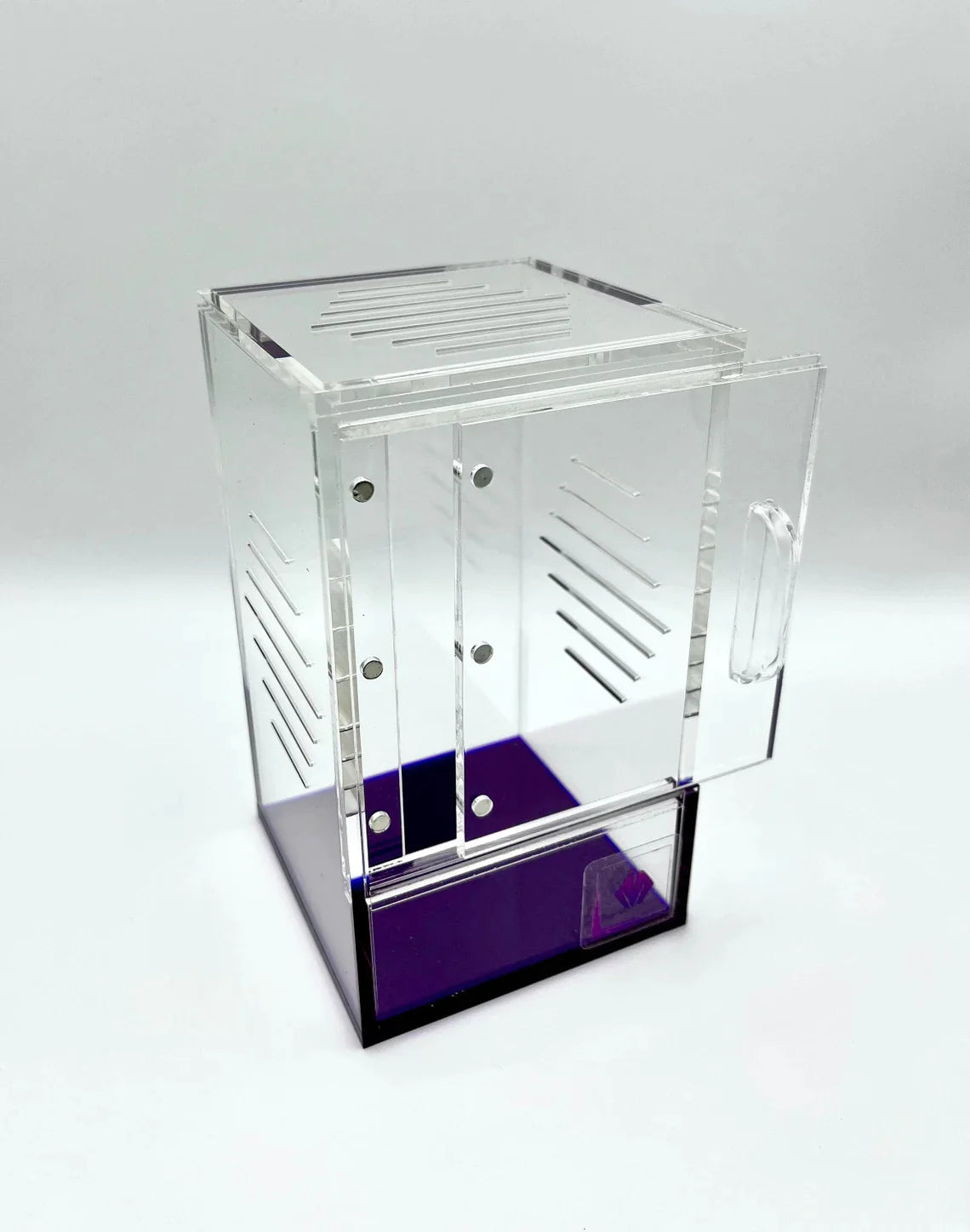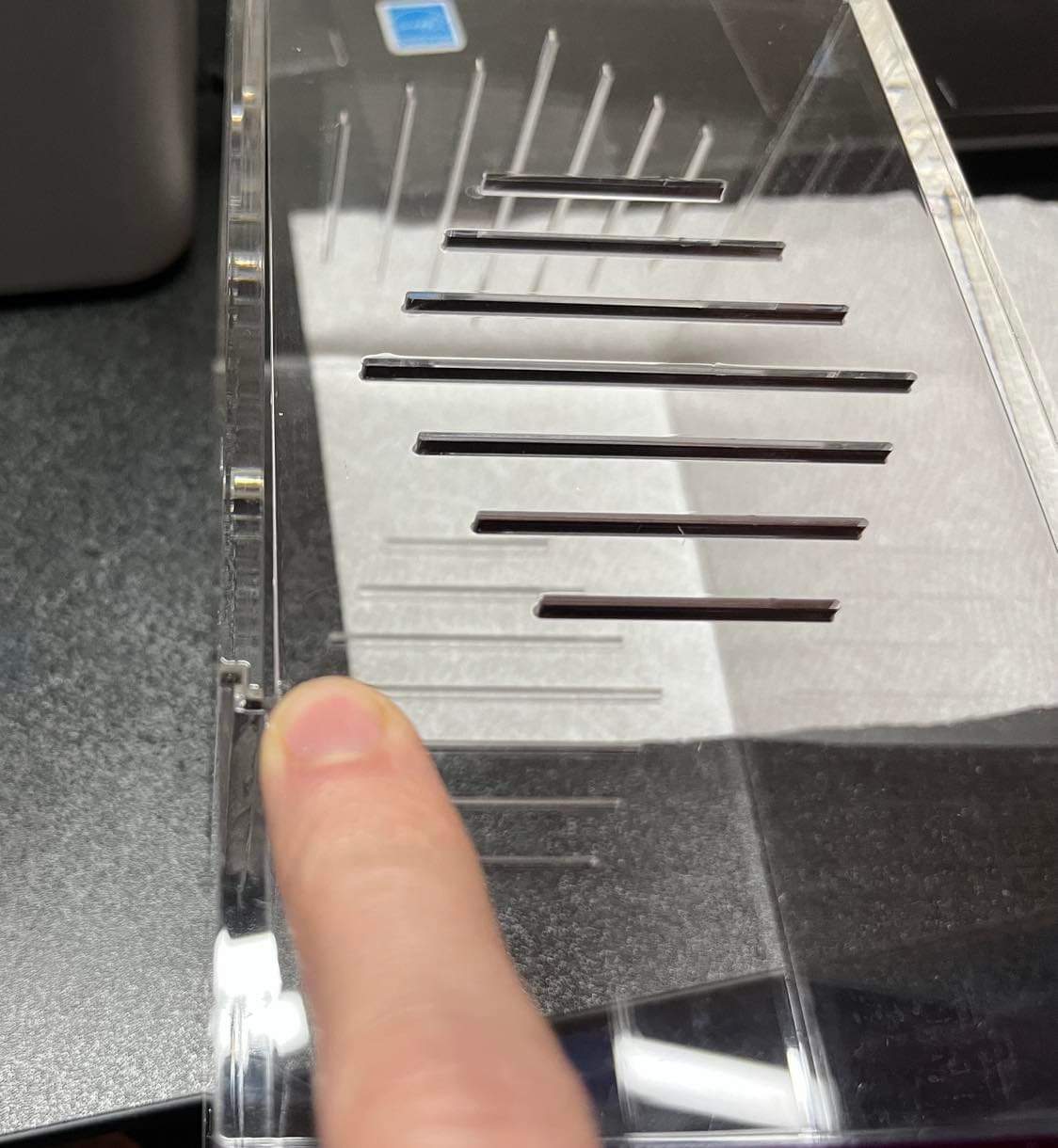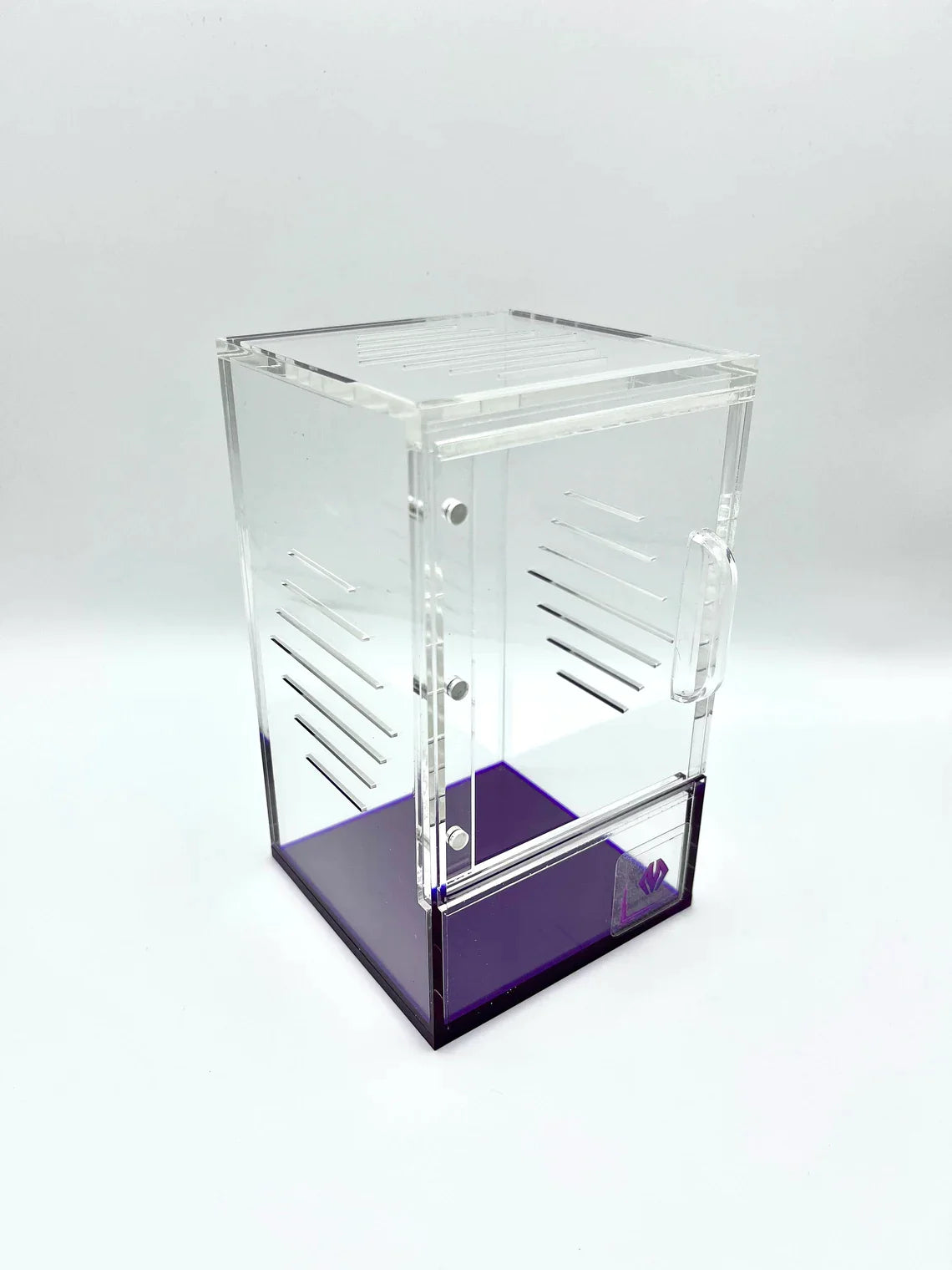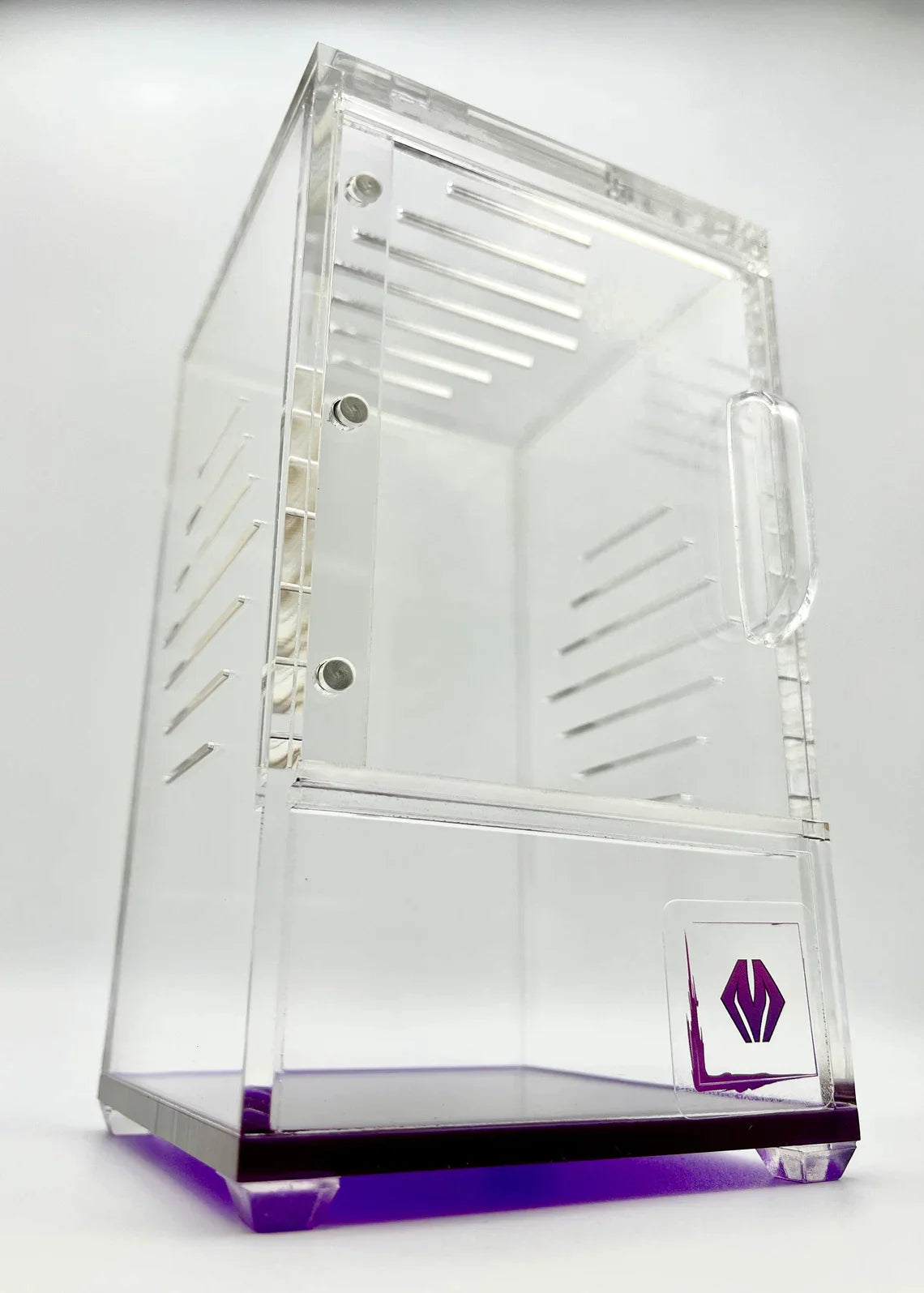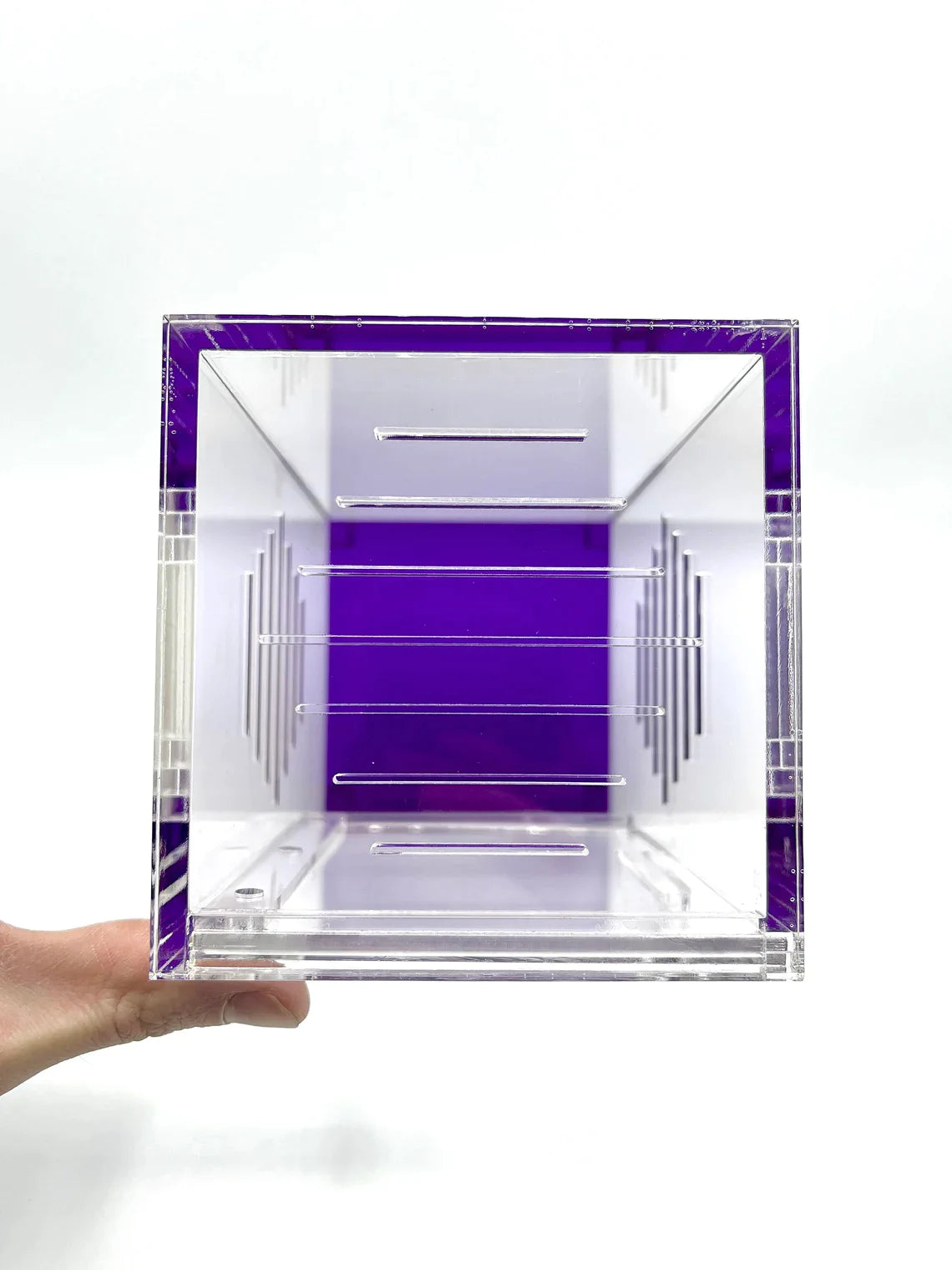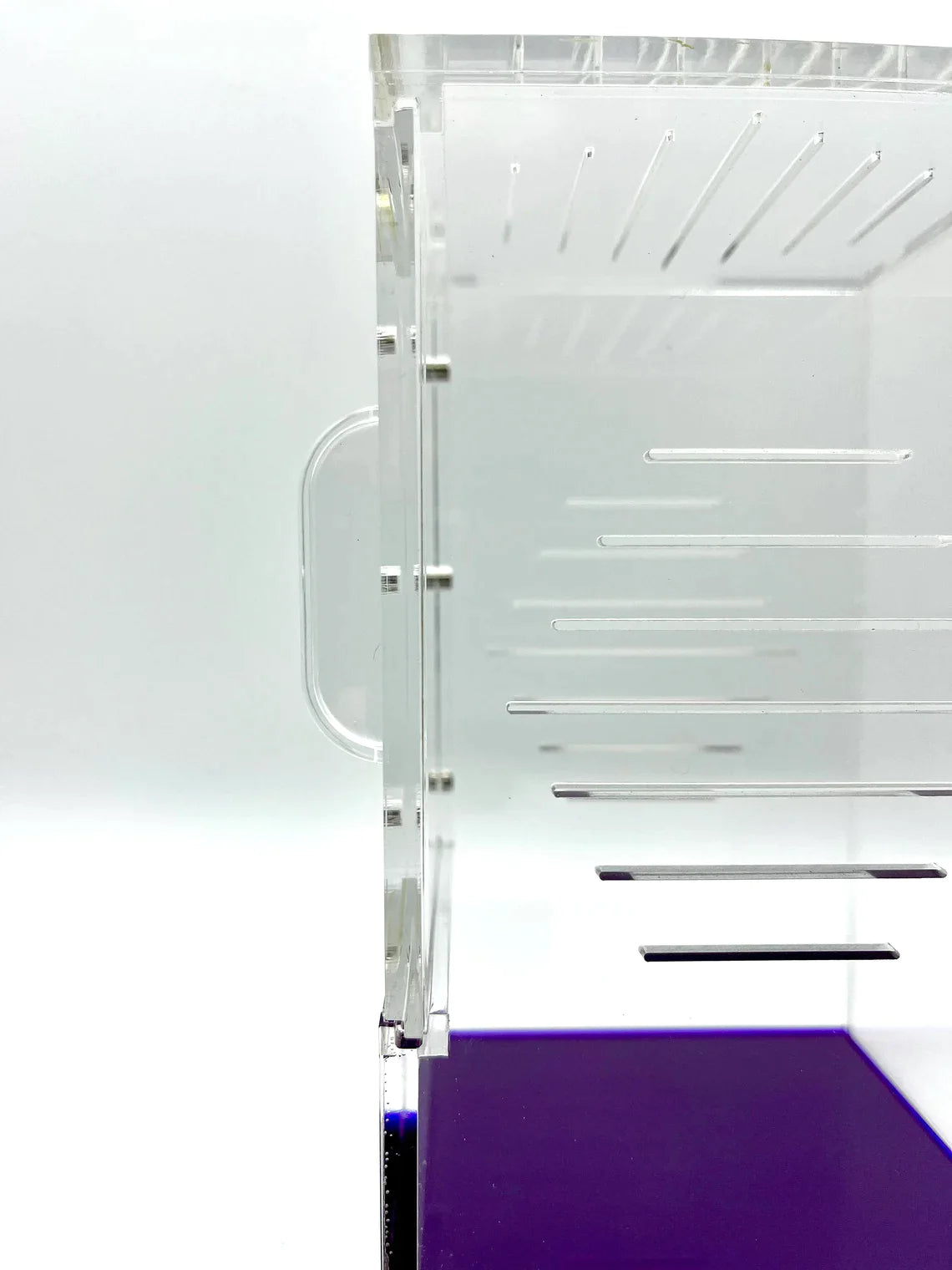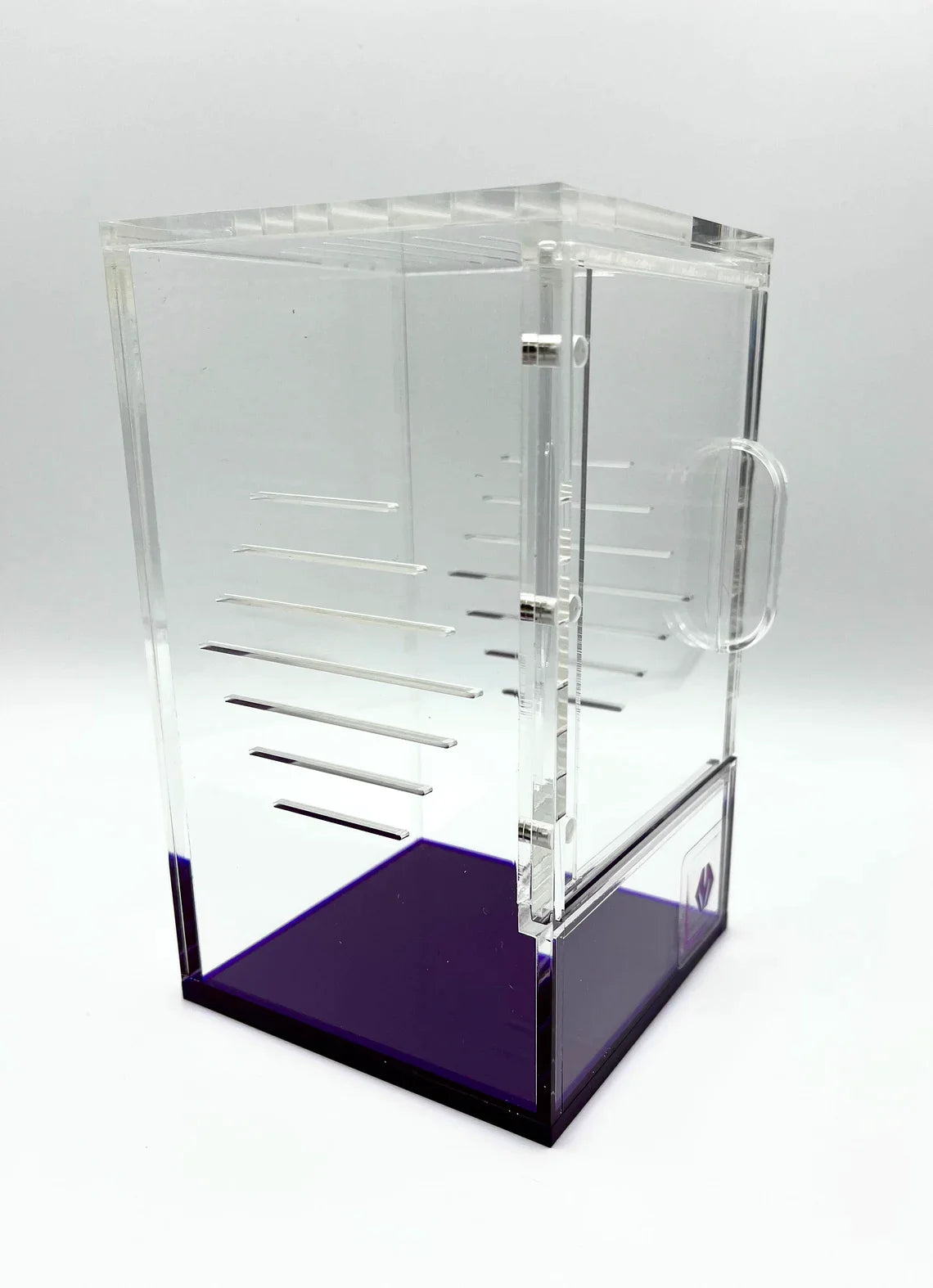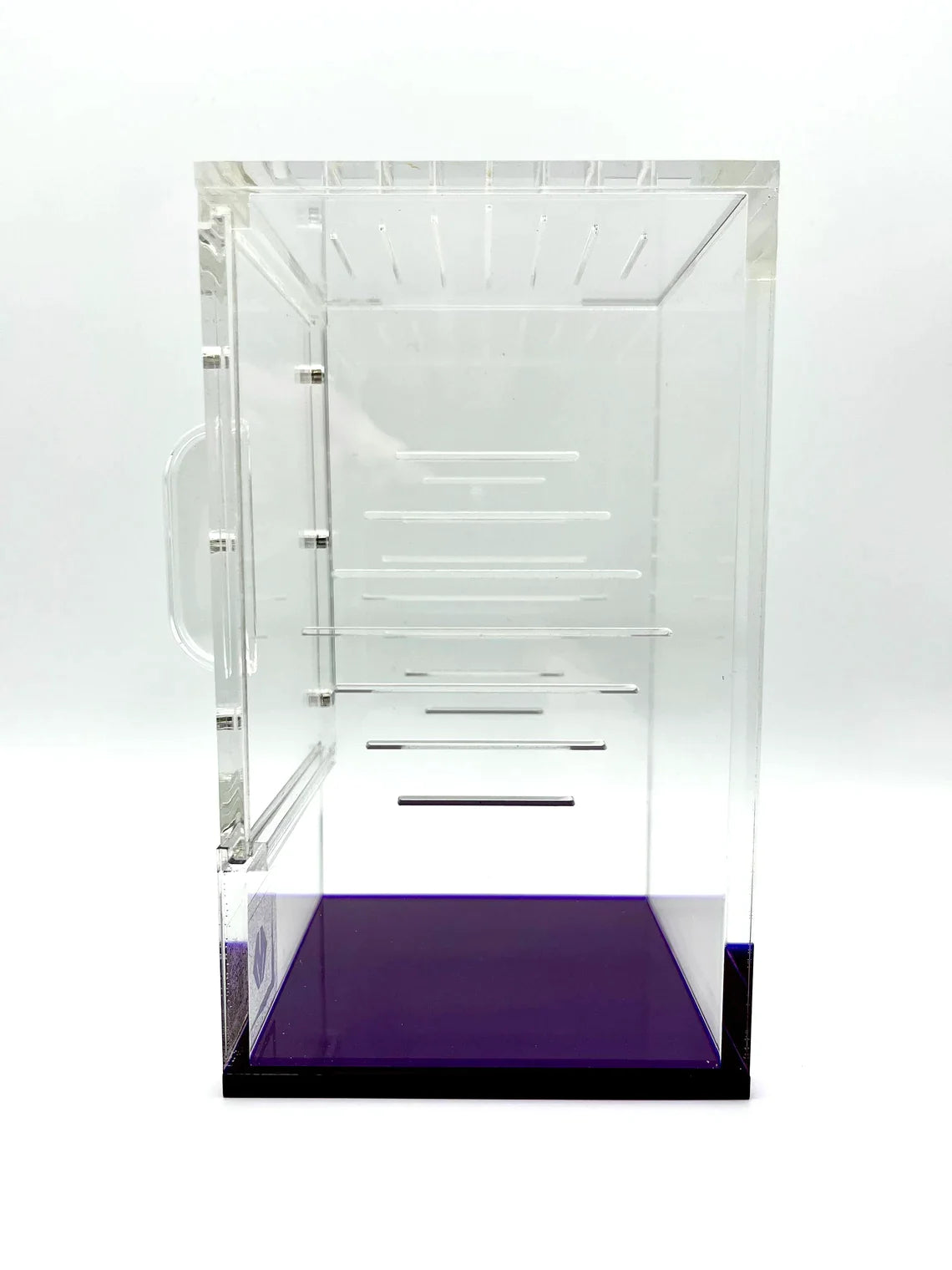 Great Quality
My spider is gonna love their new enclosure thank you!
Very Well Made!
Absolutely love the enclosure and how sturdy and secure it is. And our jumping spiders have been very happy in them. The magnetic door has no gap and a very satisfying click sound when closing. The enclosure has a nice thickness to it so we can pick it up without worrying about something cracking or coming loose. The feet are also a wonderful addition and well worth it to give the entire enclosure a very professional look. The whole product looks and feels like something someone put a lot of thought and work into designing and creating.
I really hope in the future there will be smaller enclosures for slings! We would love something we can trust to hold them. We've had to look at other enclosures and so far nothing compares. Other enclosures have either acrylic walls that are too thin and warp, or poor magnet and hinge placement that leave gaps.
Perfect for jumping spider
No gaps where she can escape and side opening door so her web doesn't get destroyed.
Phenomenal Enclosure - Better than the rest
This is a fantastic enclosure. Its extremely well built. In comparison to other enclosures that I have, this is a tank enclosure. Other brands have nothing on this. I will and already have bought more purpleboxes for some terrestrials. Really looking forward to when the small terrestrials are available to pick up for some mid-larger slings. Will be used for a C. Versicolor soon.