Dolichothele diamantinensis ½"
Regular price
Sale price
$59.99
Unit price
per
Sale
Sold out
"Brazilian dwarf beauty" (D. diamantinensis, formerly Oligoxystre) tarantula spiderlings produced by Marshall Arachnids. these slings are currently approximately ½-¾" and are feeding on ⅛" crickets.
⟹ ⟹ SHIPS VIA FEDEX PRIORITY OVERNIGHT ONLY ⟸ ⟸
---
Quick Stats: 
average adult size 3-4"
New World
no urticating hairs
native to Brazil
terrestrial
very fast
please read our
care guide
BEFORE purchasing this species.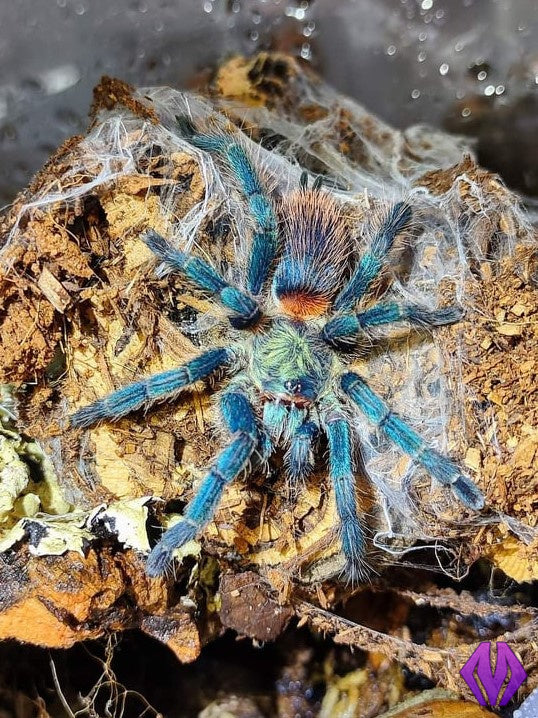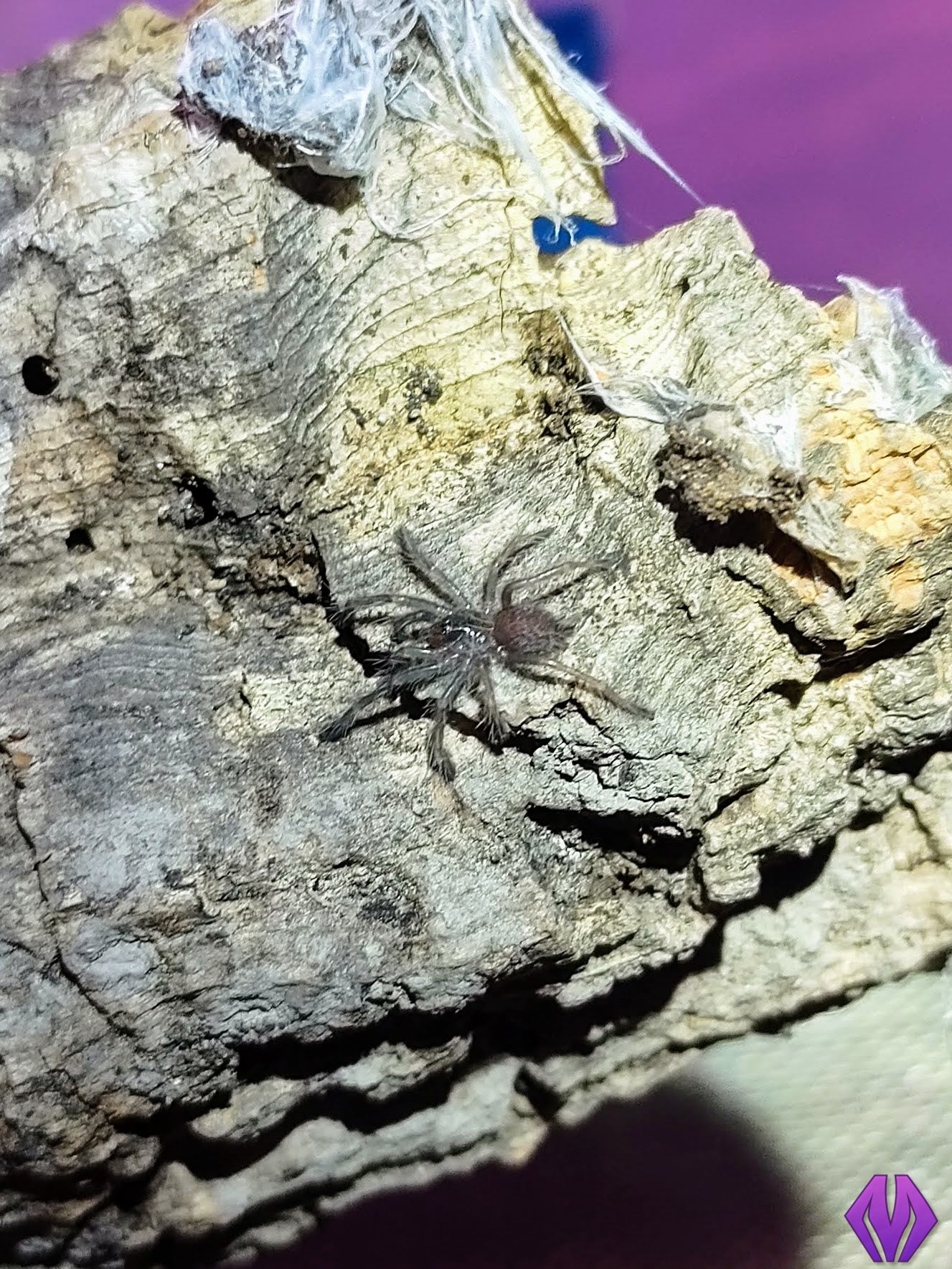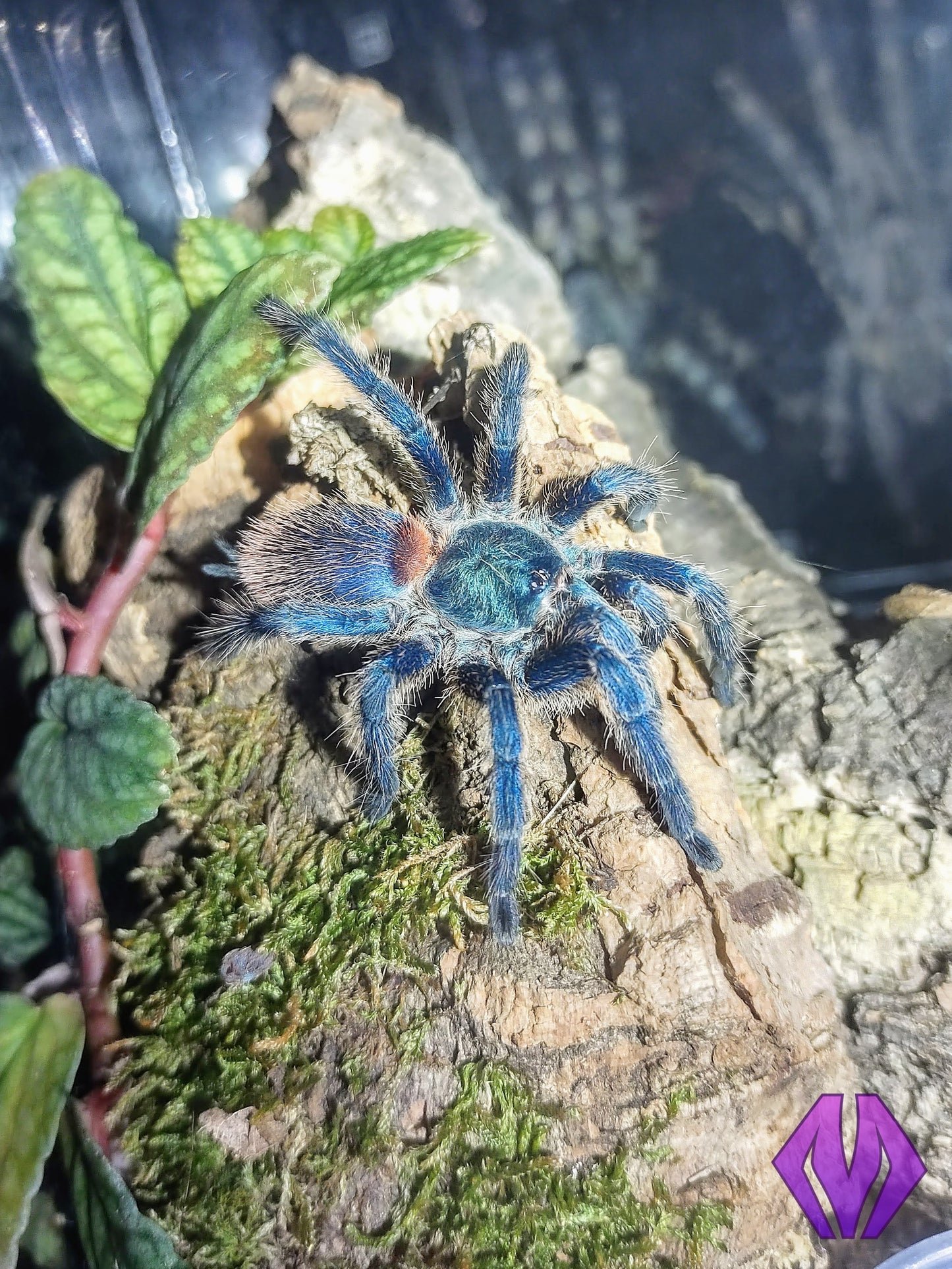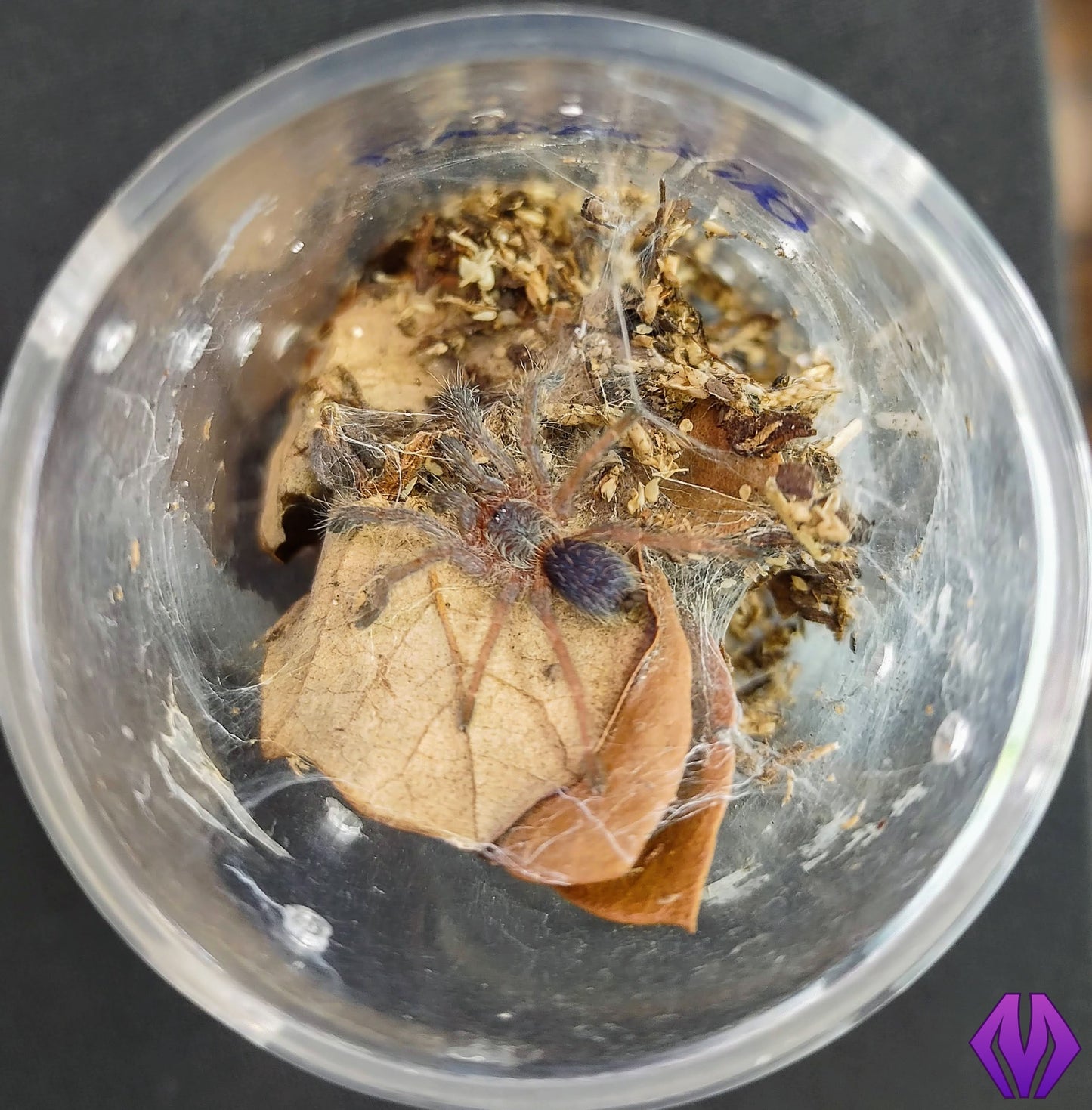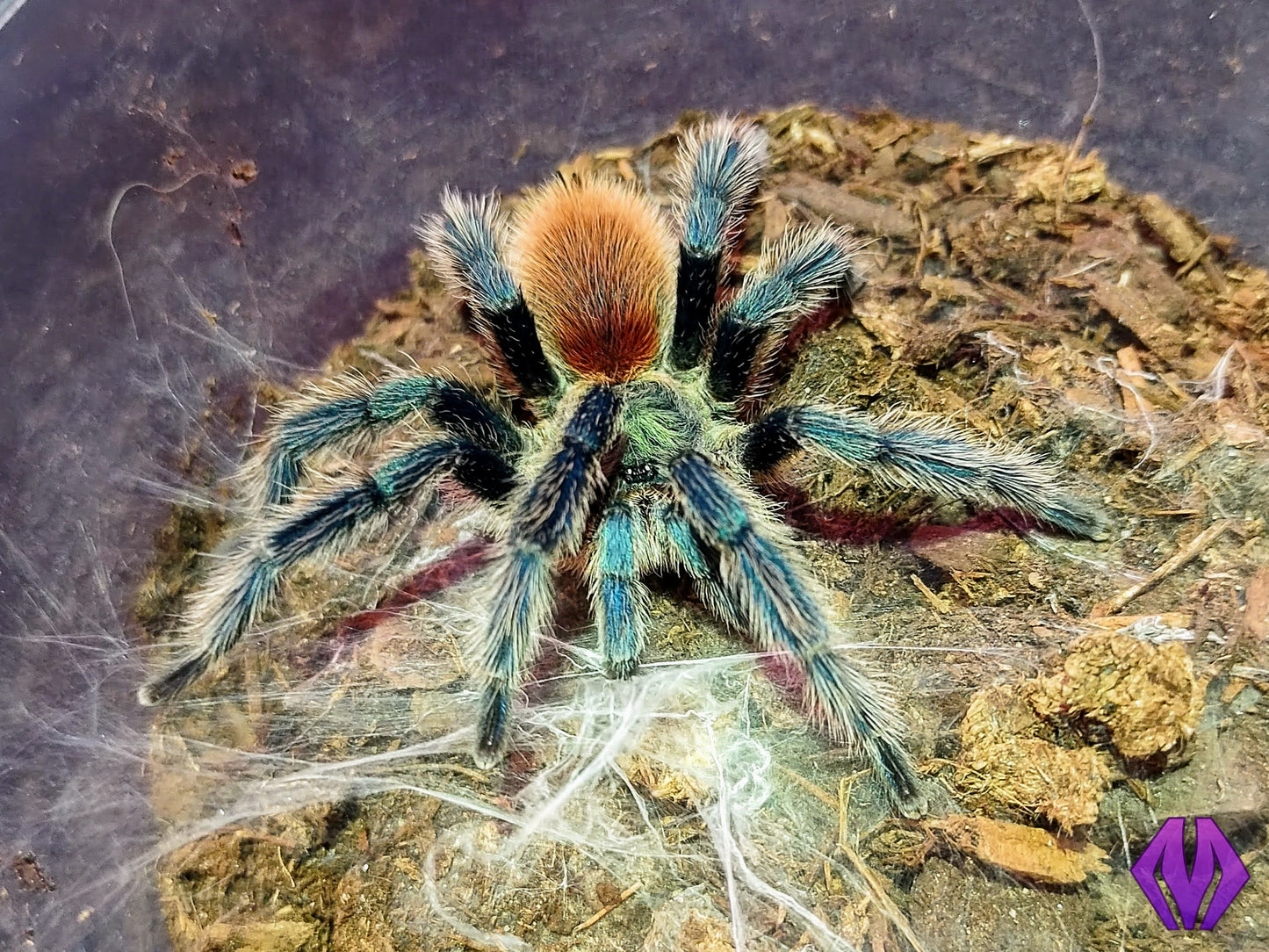 Will be back again!
The employees are very knowledgeable and very helpful. They are great communicators and respond quickly. They look out for the best interest of your new pet addition when shipping to ensure live arrival. My little Brazilian Blue Dwarf Beauty came safely packaged, and I couldn't be happier with my new addition. I will be back again for sure! Thanks!
Healthy and awesome!
This is a new species for me, but the tiny baby arrived securely packaged, and immediately set up its favorite part of the enclosure, webbed up spaces, and has been eating well for me! Looking forward to watching (hopefully her) grow! Great baby and great seller!
D. diamantinensis
Great interaction from start to finish! They followed up after purchase to schedule the delivery time. Very quick to respond, great communication. The box was packaged very well, including a heat pack and stickers *yay* We love our teeny T it's doing very well, thank you so much! Would highly recommend to anyone.
tiny little thing
tiny t, but they're eating like a champ. looks healthy and was packaged securely, as always. cant wait to watch them grow!
Fantastic little spood!
This model came with 8 legs and a fantastic starter display case with all the appropriate accessories.
I honestly couldn't be happier with this purchase and look forward to watching this little T grow.