ghost mantis nymph L2-L3
Regular price
Sale price
$19.99
Unit price
per
Sale
Sold out
"ghost mantis" (Phyllocrania paradoxa) unsexed L2-L3 nymphs, available from Marshall Arachnids. at this stage these mantids measure about ¾-1" body length. like most mantis species, they prefer flying prey and our babies are currently feeding on hydei and melanogaster fruit flies.
we cannot make any guarantees on what color or sex your mantis will turn out to be.
⟹ ⟹ SHIPS VIA FEDEX PRIORITY OVERNIGHT ONLY ⟸ ⟸
---
please read our ghost mantis care guide BEFORE purchasing this species.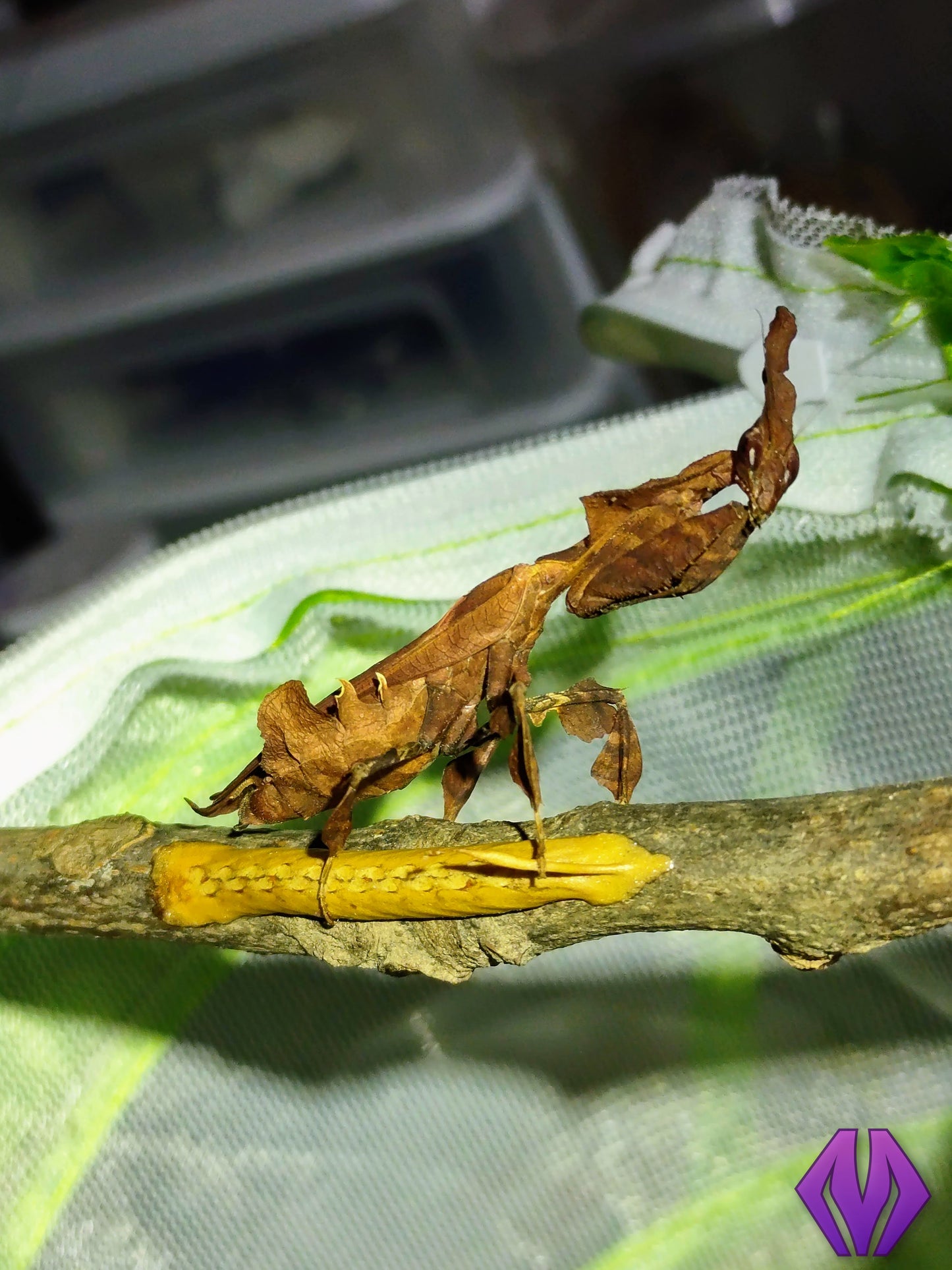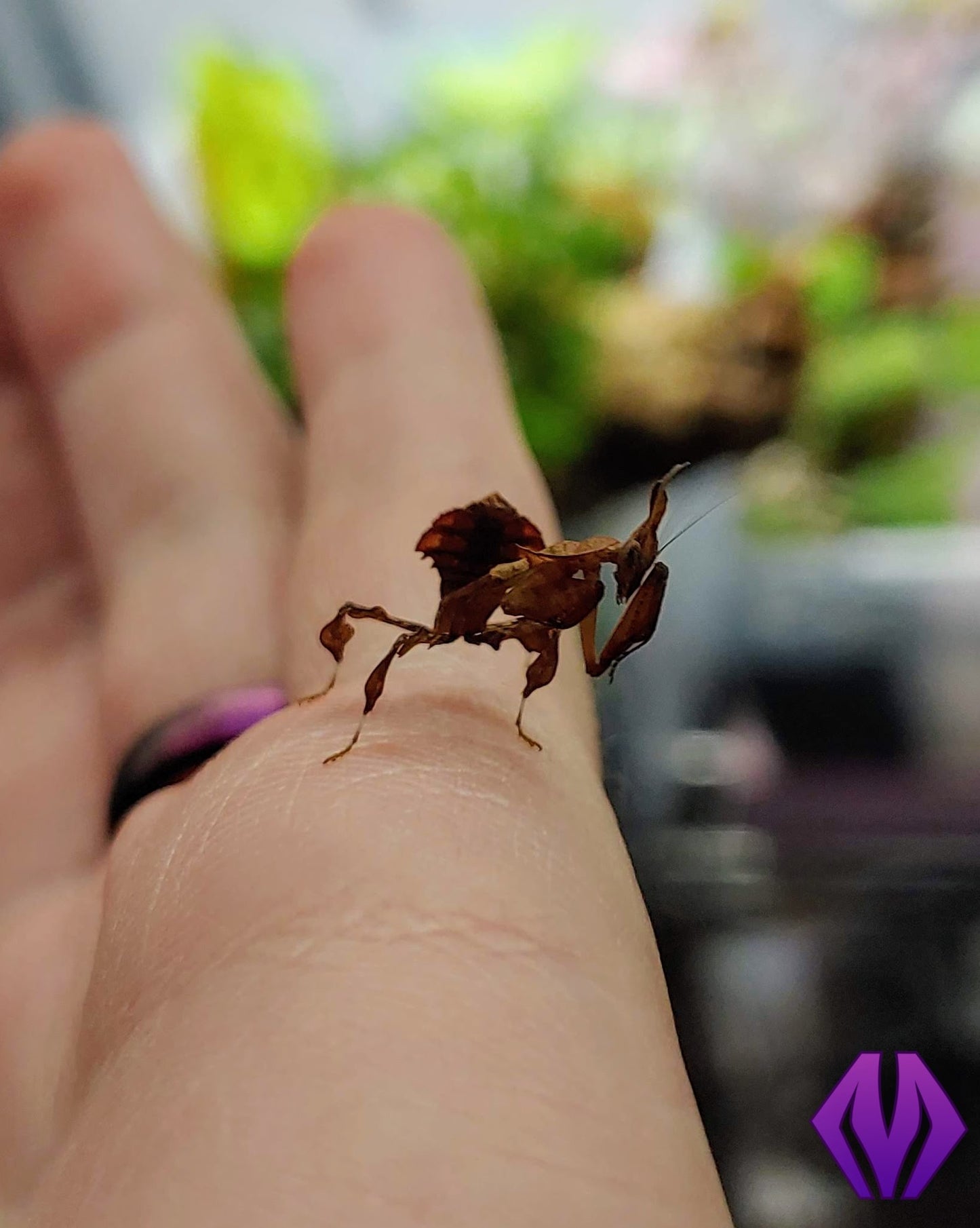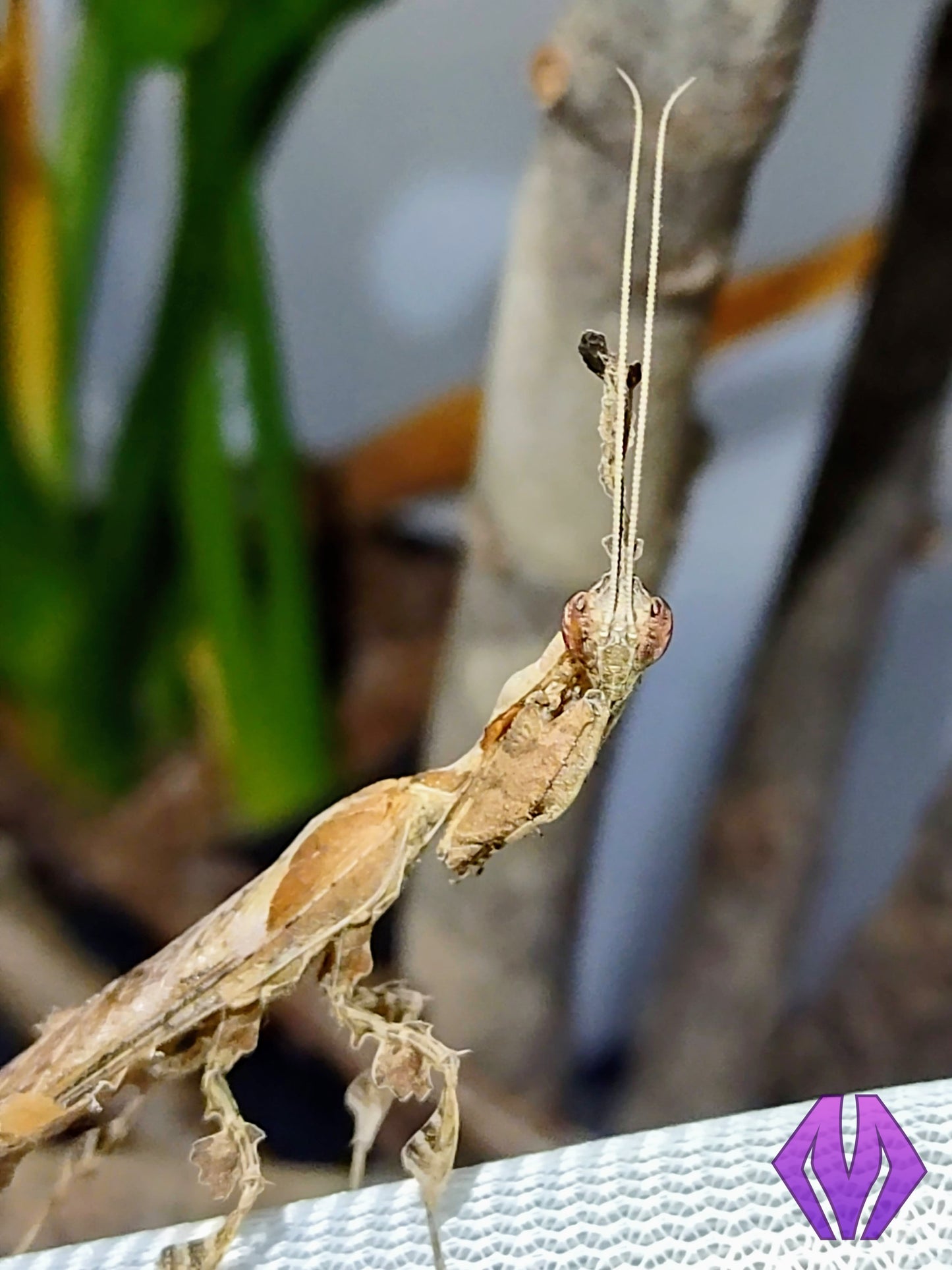 Happy ghost mantis
Very nice ghost mantis and has one molt in my care so far plus exploring and enjoying eating:)
Its here!
I got it today and it was sooooooo energetic i fed it a few fruit flys bc i thought it might be a little hungry. I love it so much there name is dracula im not sure if its M/F yet. I love my new praying mantis i recomend 10/10 to get a mantis from here it was well packaged and no damages on the box. It arived around 12pm which is earlyyy for mail for me. I will def buy a mantis here again!
Mantis bought sunday 6/26/22
I bought a mantis yesterday and its not here yet (expected) I heard great things from here and i hope I can say the same. I really hope my ghost mantis will last awhile because my old baby chinese mantises eggs i bought off amazon hatched then they all died. I have no reason on why they died. So i hope my ghost mantis will stay alivce for almost a year. I love mantises and i even think there my spirt animal they make
me so happy and there the only bugs i like. Once my mantis arives ill wright another review on shipping and how it arived and its conditions.
I have high hopes for this place because i saw AMAZING reviews on tiktok, youtude, ect. I cant wait!!! its ariving today or tmr. SO EXITED :) (I really hope i get a black one,red one or light brown)
These little dudes are so cool. Fun to watch. Not really afraid of people. It climbs up my finger when feeding or fixing enclosure. Marshall Arachnids is great. Very helpful. 0 problems. I will definitely be back for more ghosts.