Cyriocosmus elegans ¼"
Regular price
Sale price
$39.99
Unit price
per
Sale
Sold out
"Trinidad dwarf tiger" (C. elegans) tarantula spiderlings available from Marshall Arachnids. these slings are now at least 3rd instar (approximately ¼") and currently feeding on hydei fruit flies and ⅛" crickets. Please understand that these slings are TINY and you are welcome to check back in later for updates on their sizing.
⟹ ⟹ SHIPS VIA FEDEX PRIORITY OVERNIGHT ONLY ⟸ ⟸
---
please read our Cyriocosmus species care guide (coming soon!) BEFORE purchasing this species.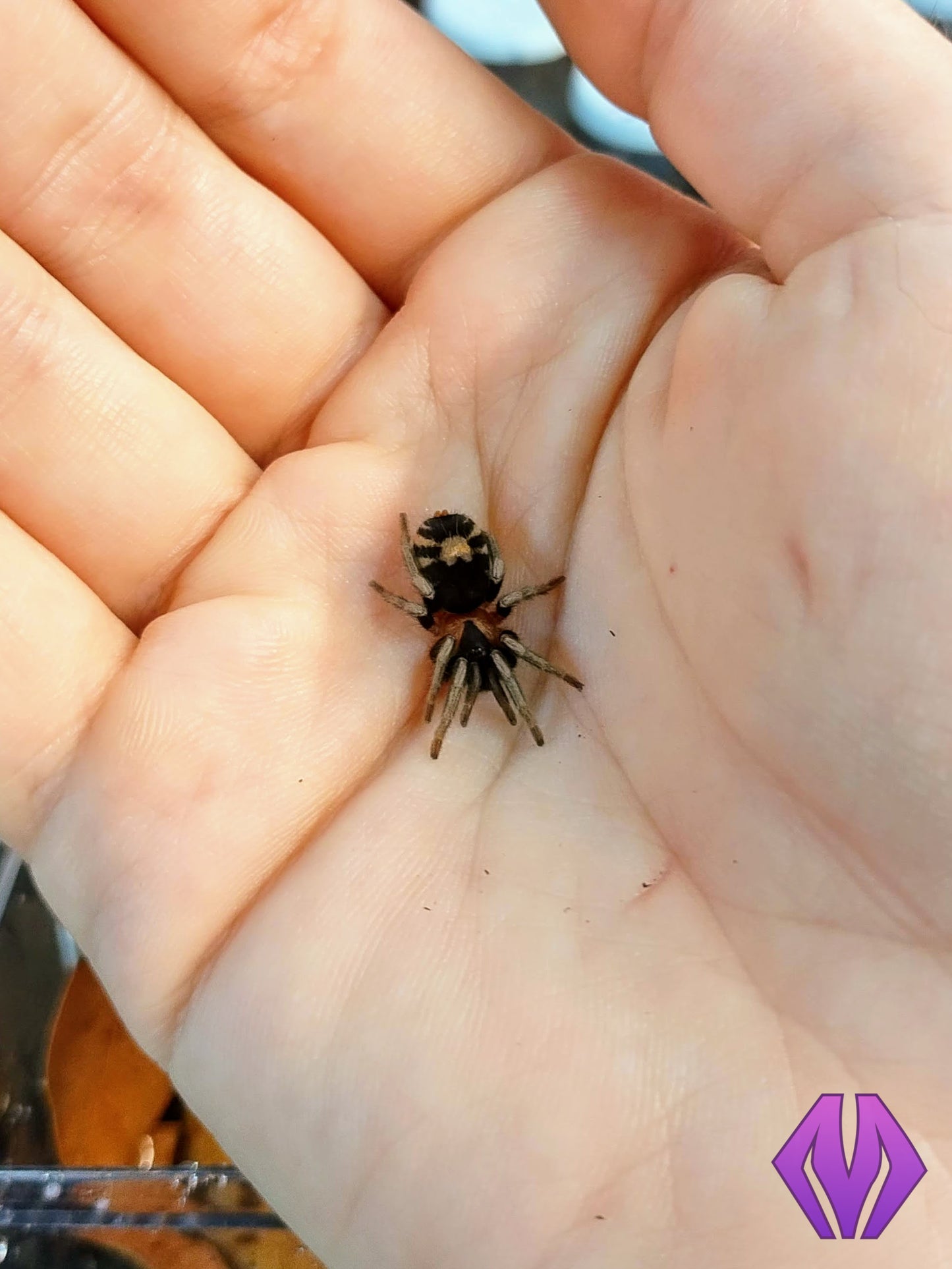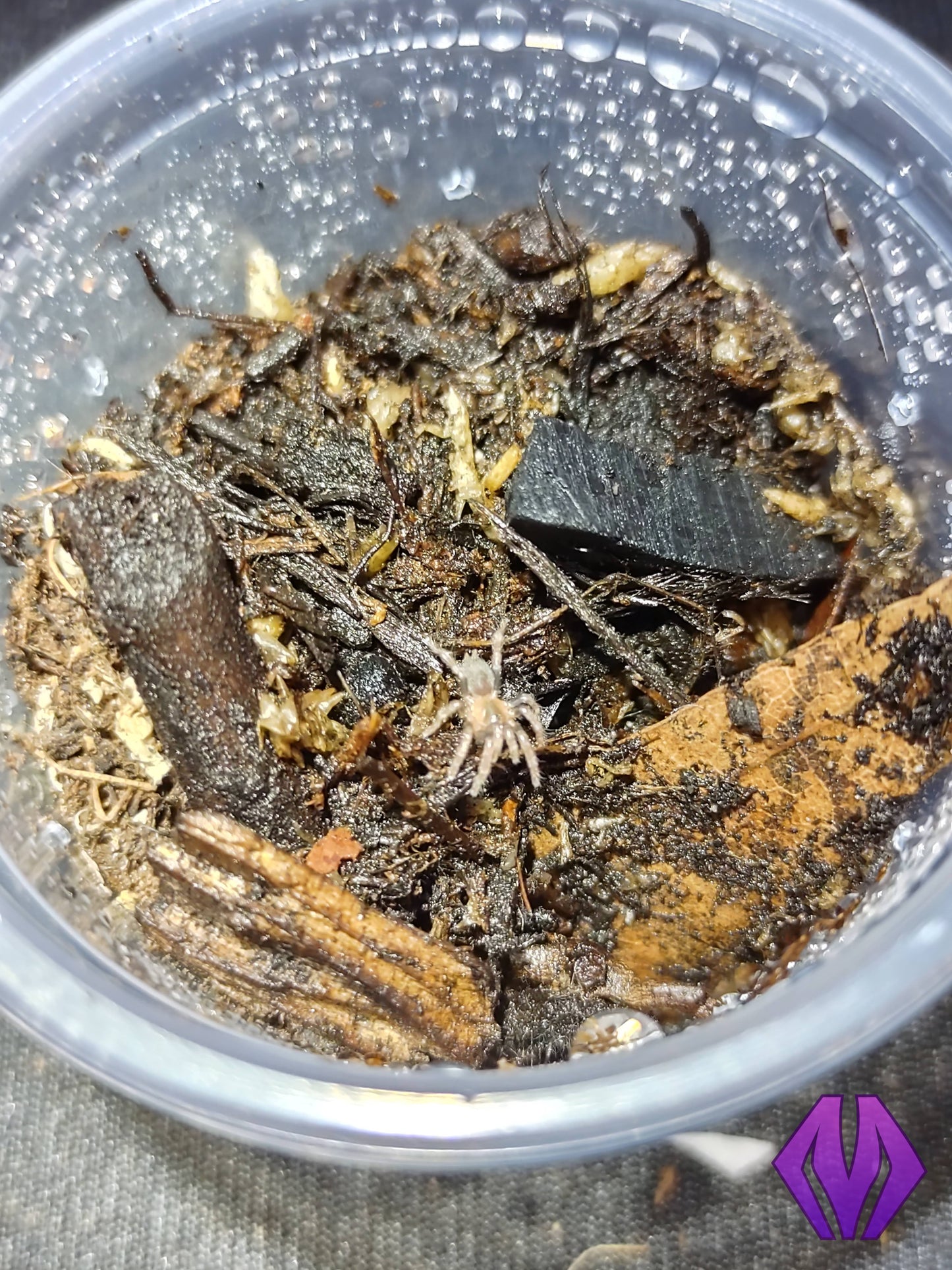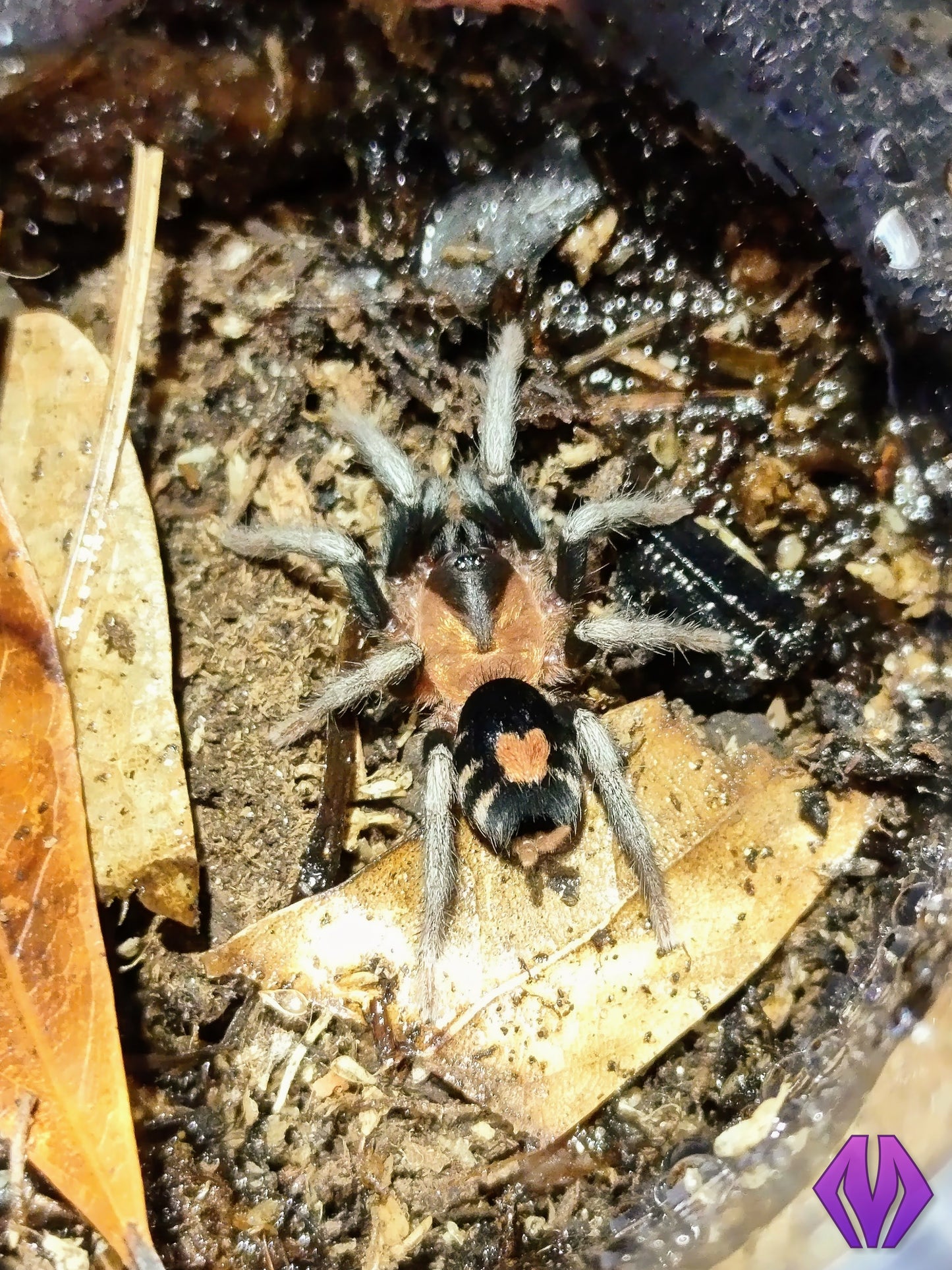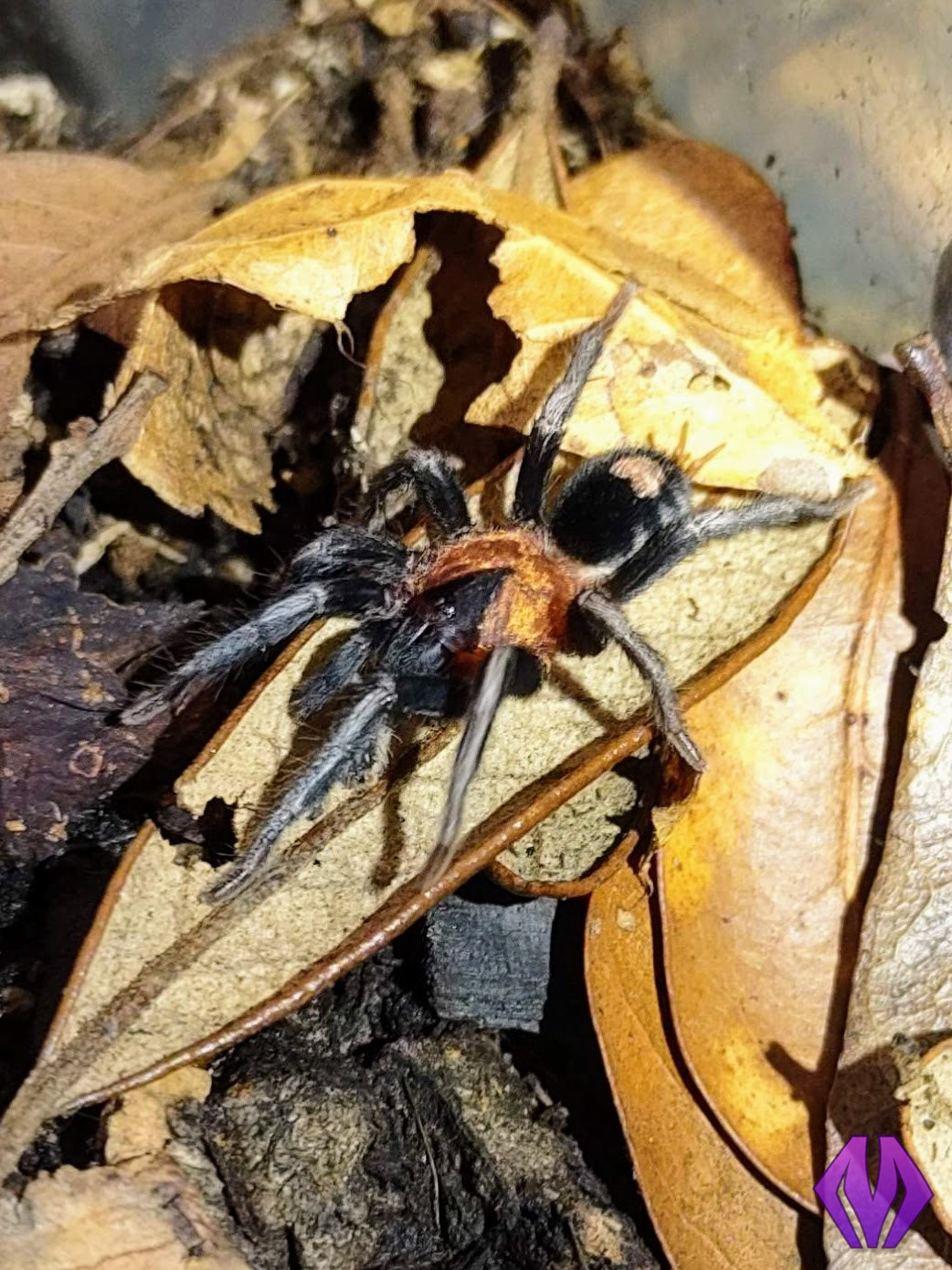 I am very happy with my spider
Marshall archnaids was amazing to deal with and sent two healthy spiders. They came packaged perfectly andthey rehoused very nicely.
Great Service
Fast shipping and very healthy spiderling.
Great experience!
Amazing! Had a lot of scheduling conflicts due to personal reasons and Jess was incredibly helpful and understanding. This is my first tarantula and I could not be happier. They're happy and healthy and I'm completely in love!
I love my little guy!
Thank you for answering my million questions!
Highly recommend you!