C. cyaneopubescens "GBB" ¾"+
Regular price
Sale price
$59.99
Unit price
per
Sale
Sold out
"Green bottle blue" (Chromatopelma cyaneopubescens) tarantula spiderlings available from Marshall Arachnids, measuring approximately ¾-1". currently feeding on ½" crickets or ¼" dubia roaches.
⟹ ⟹ SHIPS VIA FEDEX PRIORITY OVERNIGHT ONLY ⟸ ⟸
---
please read our care guide BEFORE purchasing this species.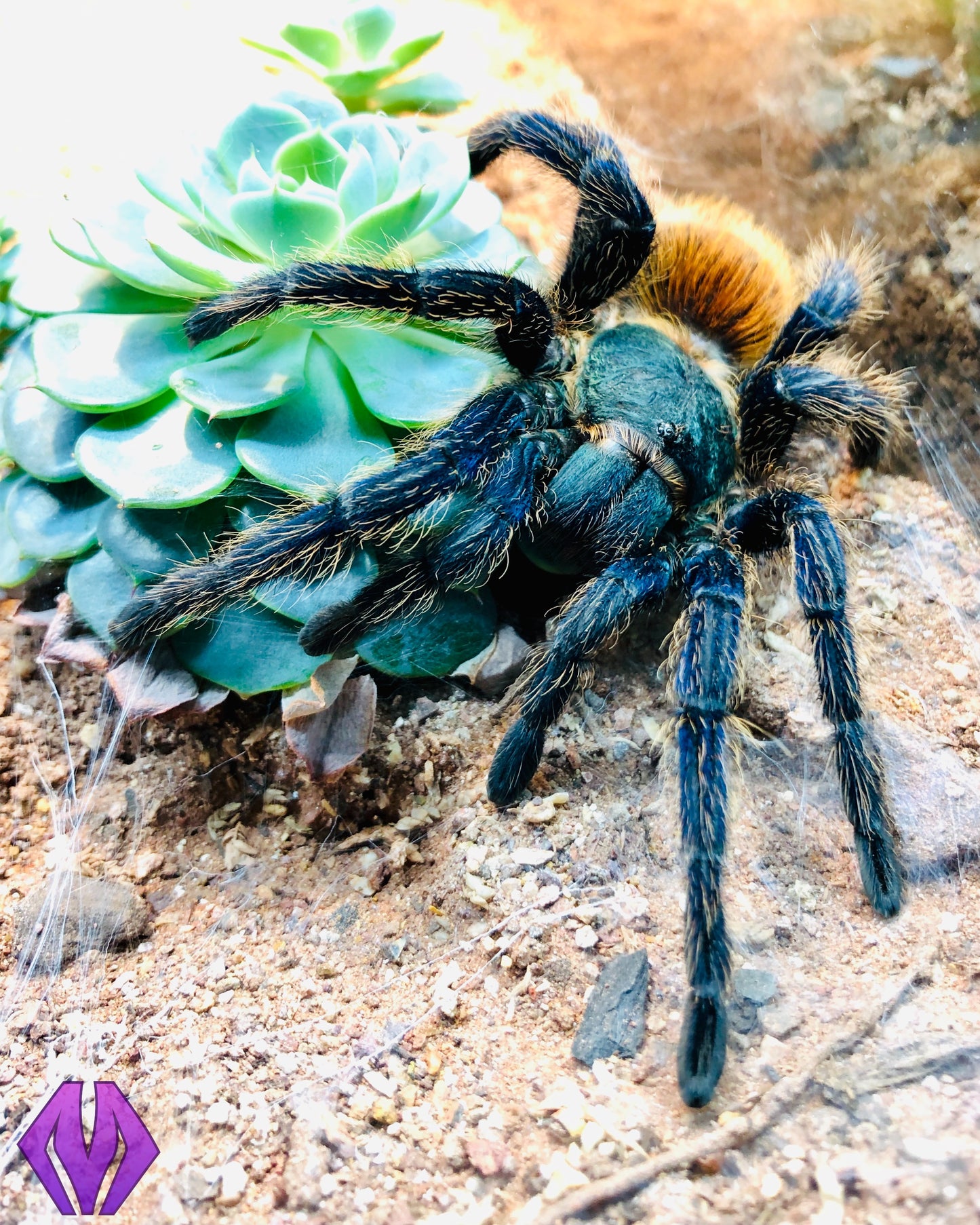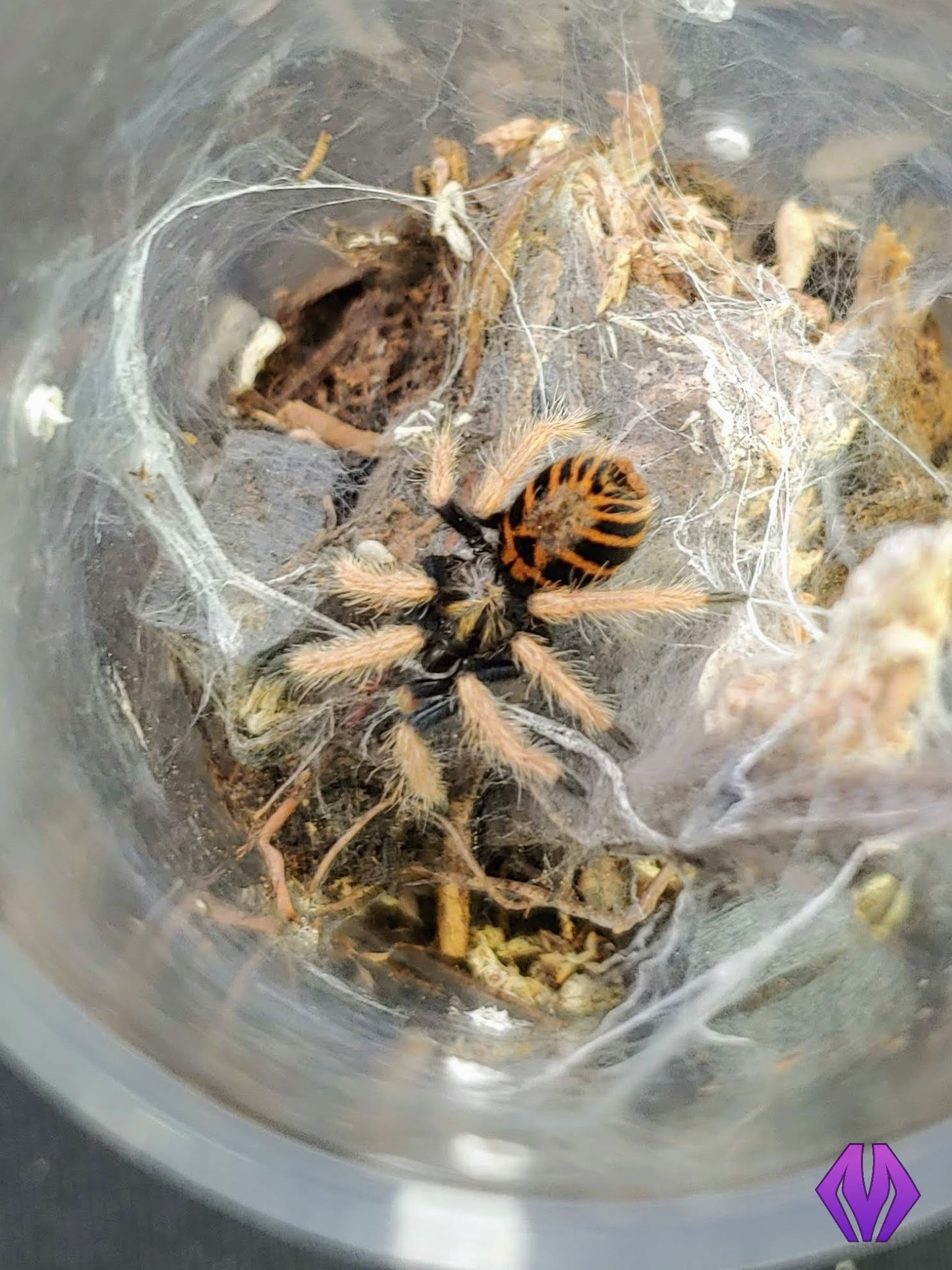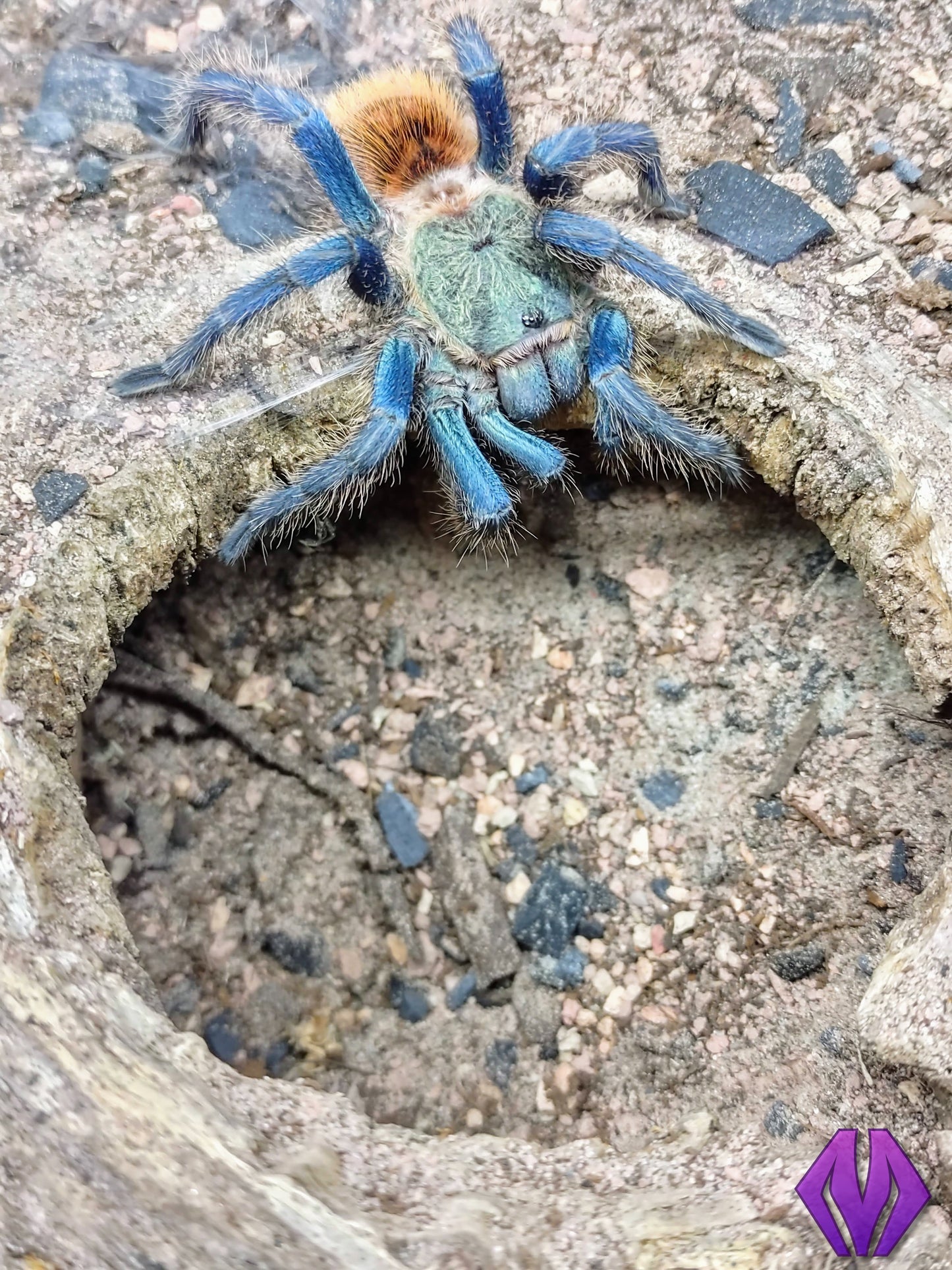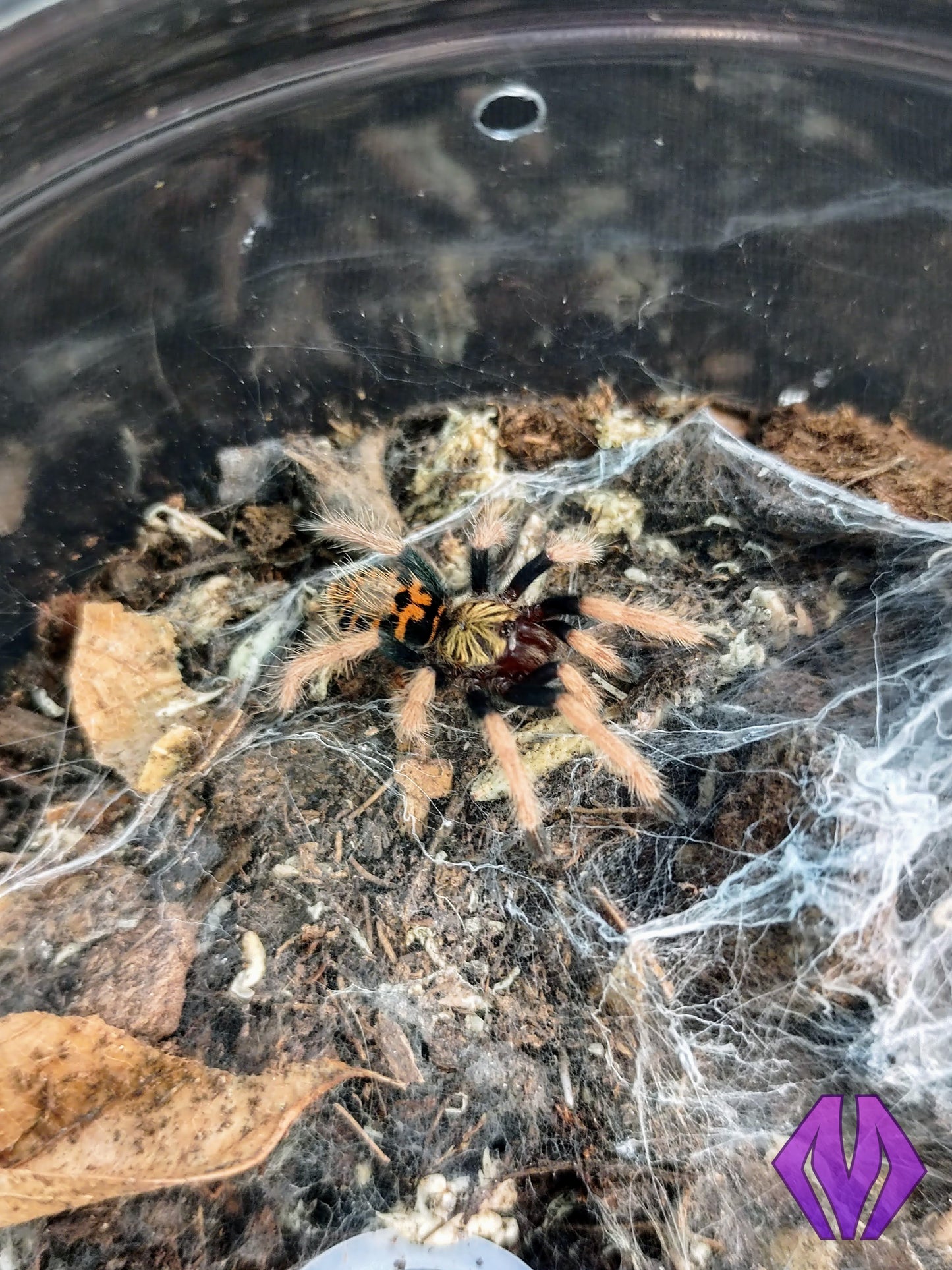 Gorgeous and thriving
These have always been a favorite species of mine, and the one I received was packaged securely, is beautiful, healthy, eating very well, building webs, and just doing amazingly. Definitely recommend!
they are growing beautiful
I hope one is a female lol
Incredible!
This GBB came in healthy, and surprisingly took prey down immediately the next day!