purplebox 7x4x4 HEXED
Regular price
Sale price
$43.99
Unit price
per
Sale
Sold out
The purplebox 7x4x4 "HEXED" is an exclusive acrylic enclosure design by Marshall Arachnids. This variation of the popular purplebox features 1mm ventilation slats in our signature hexagonal shape. We have increased the wall thickness of hexed models to 5mm.
This enclosure is ideal for spiderlings under 2" in legspan.
OPTIONAL: Add 5mm polyurethane "sticky feet" to your purplebox for $4.00. Adds traction preventing the enclosure from sliding when accessing and dampens vibration within the enclosure.
***NOTE***: Acrylic is a light weight, attractive, crystal clear material but scratches easily. Please advise that light cosmetic surface scratches are normal and occur from handling.
___________________________________
- FEATURES -
DIMENSIONS: 7" x 4" x 4"
FRAME: 5mm acrylic with Marshall Arachnids signature purple bottom.
ACCESS: Top opening, full length magnetic sliding door w/ large acrylic pull
VENTILATION: 1mm slats
MAX SUBSTRATE DEPTH: 5.5"
WEIGHT: 1lb 2oz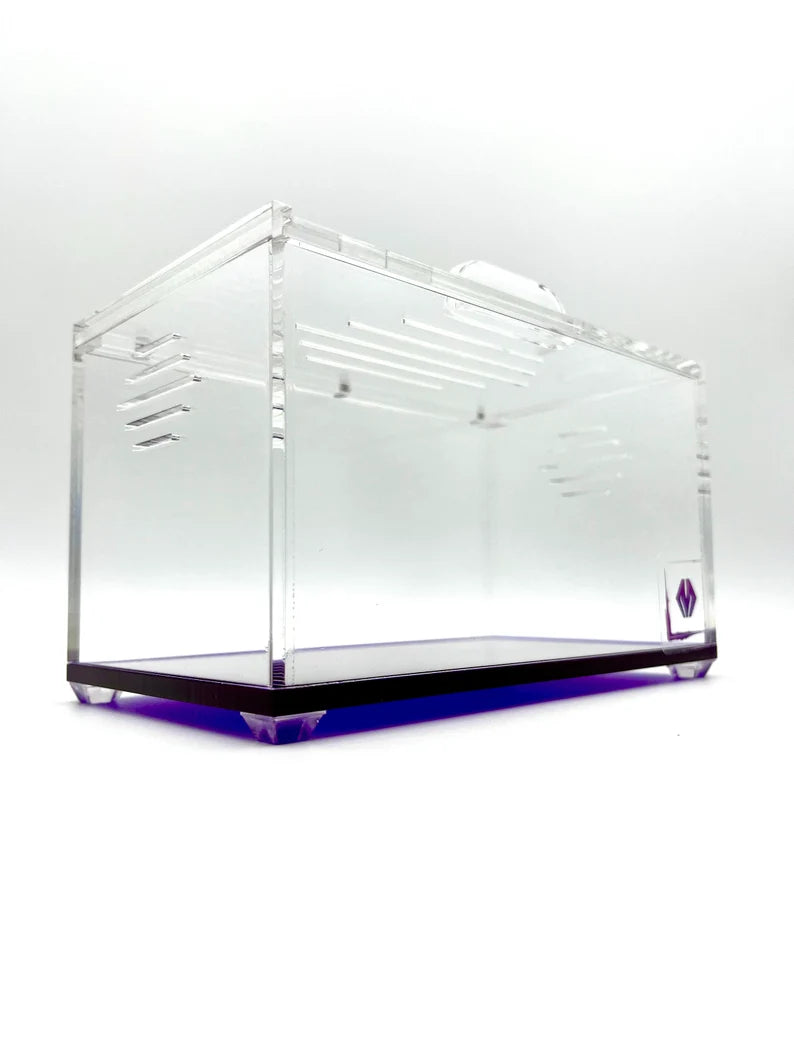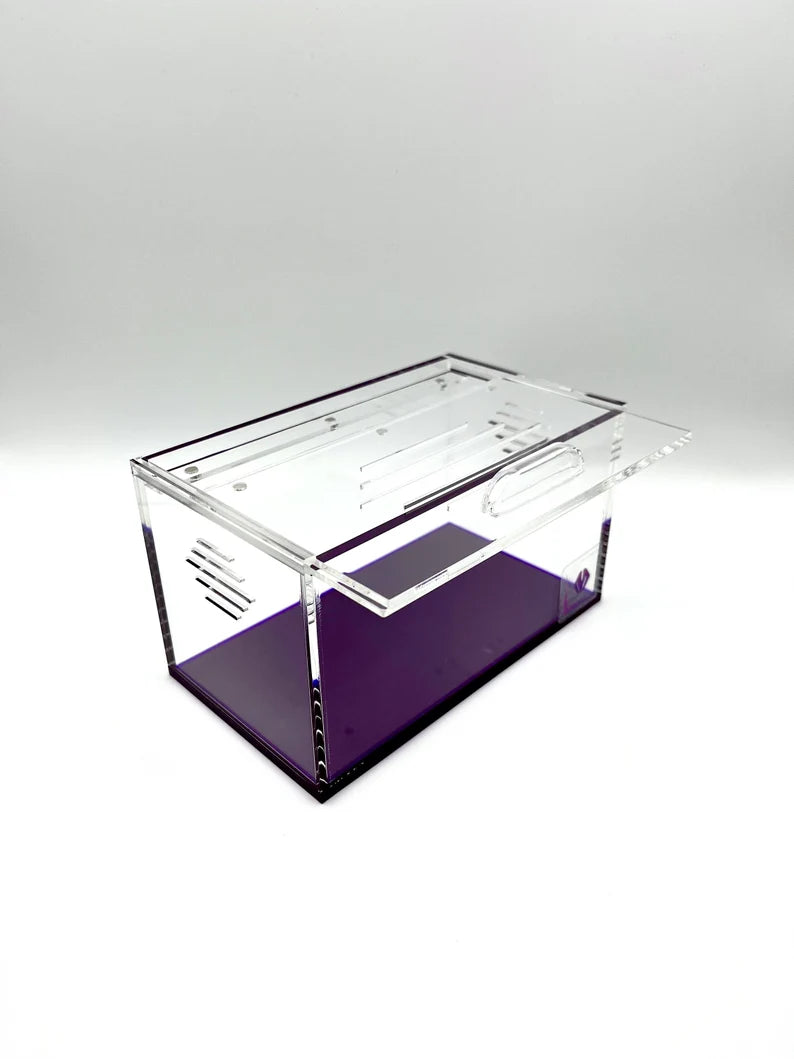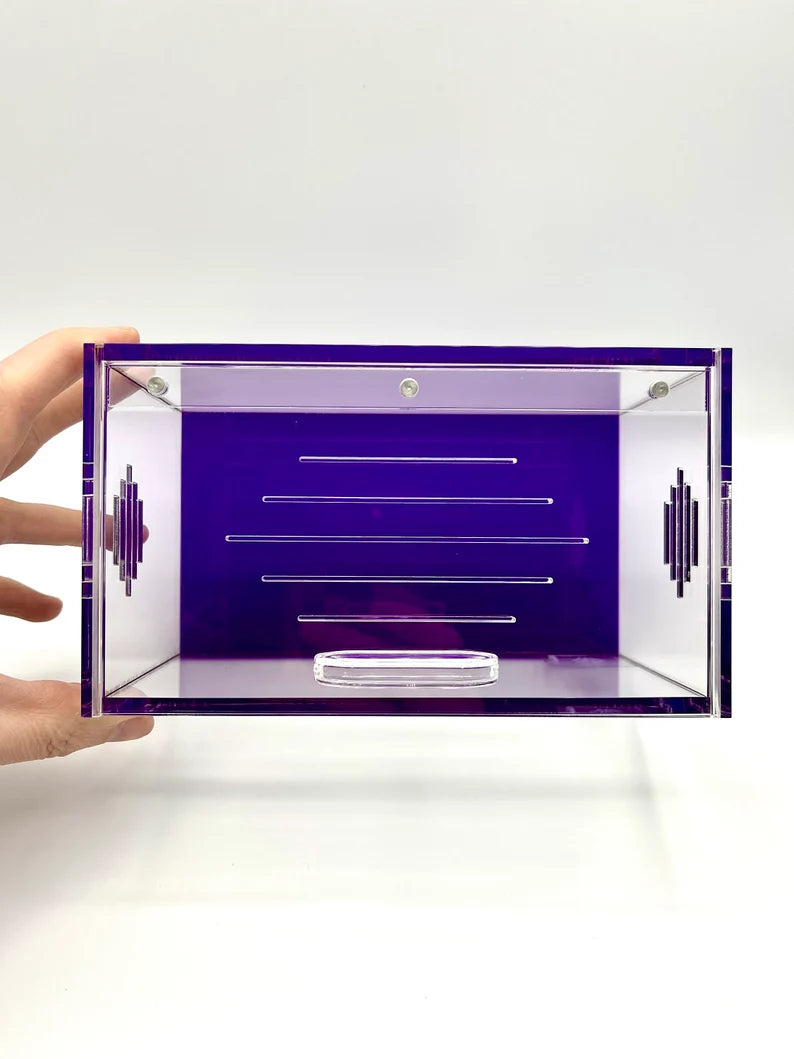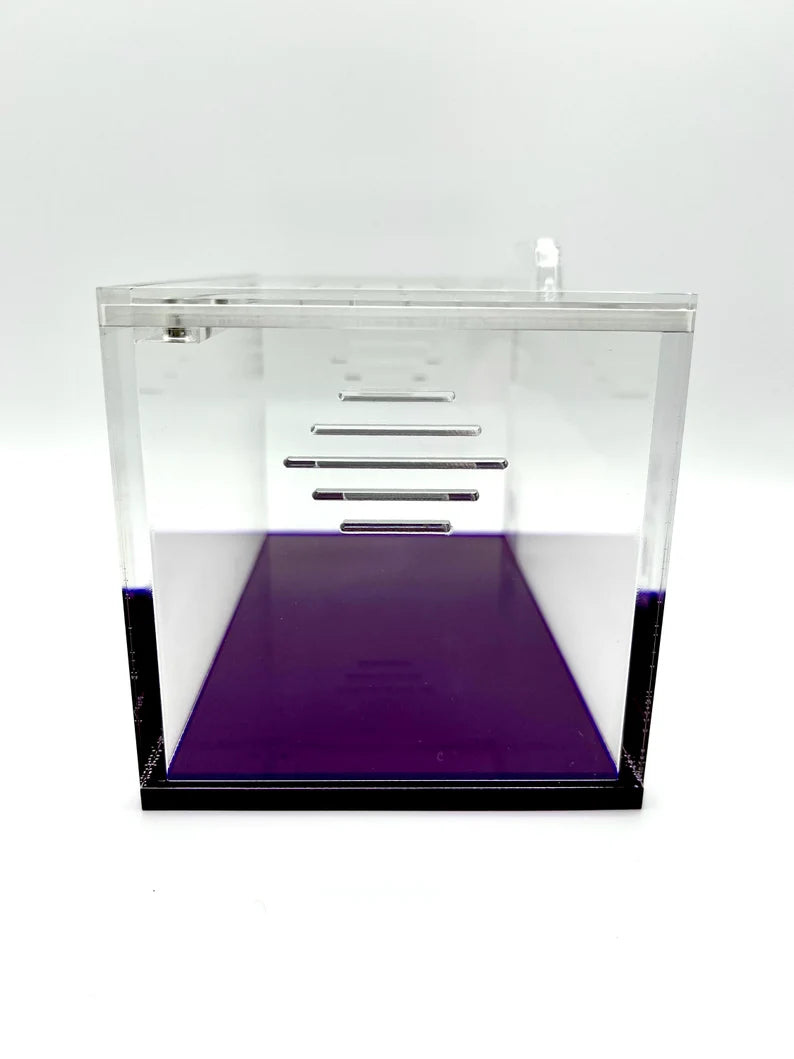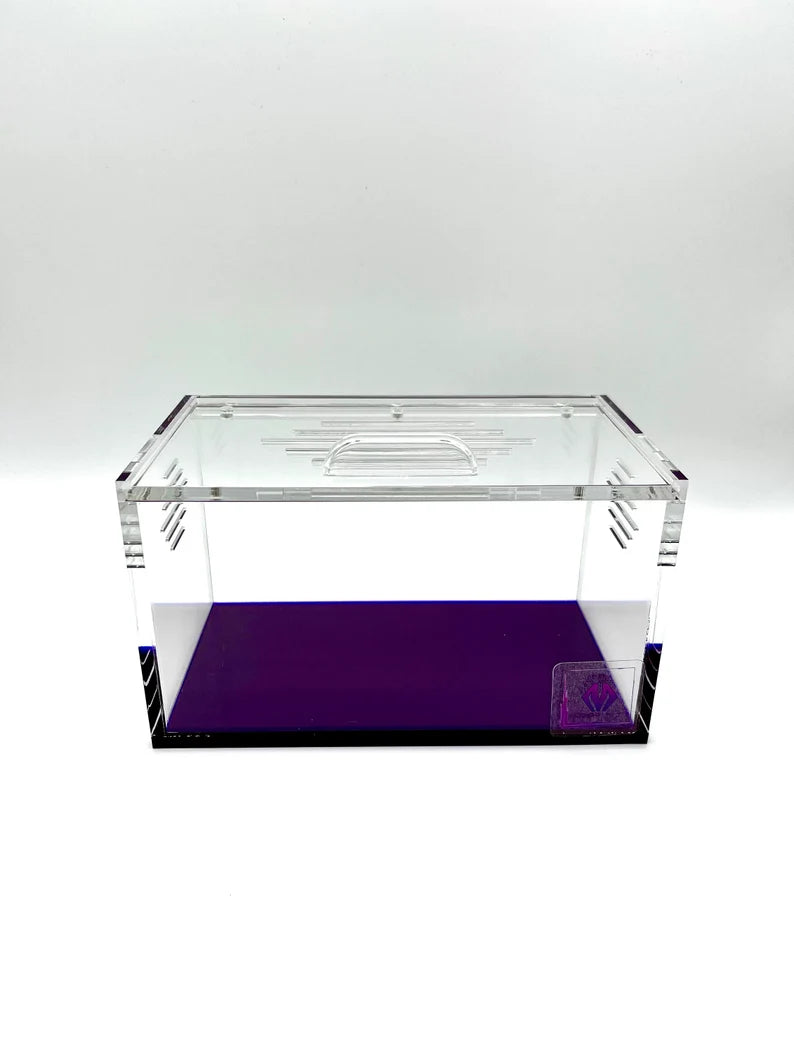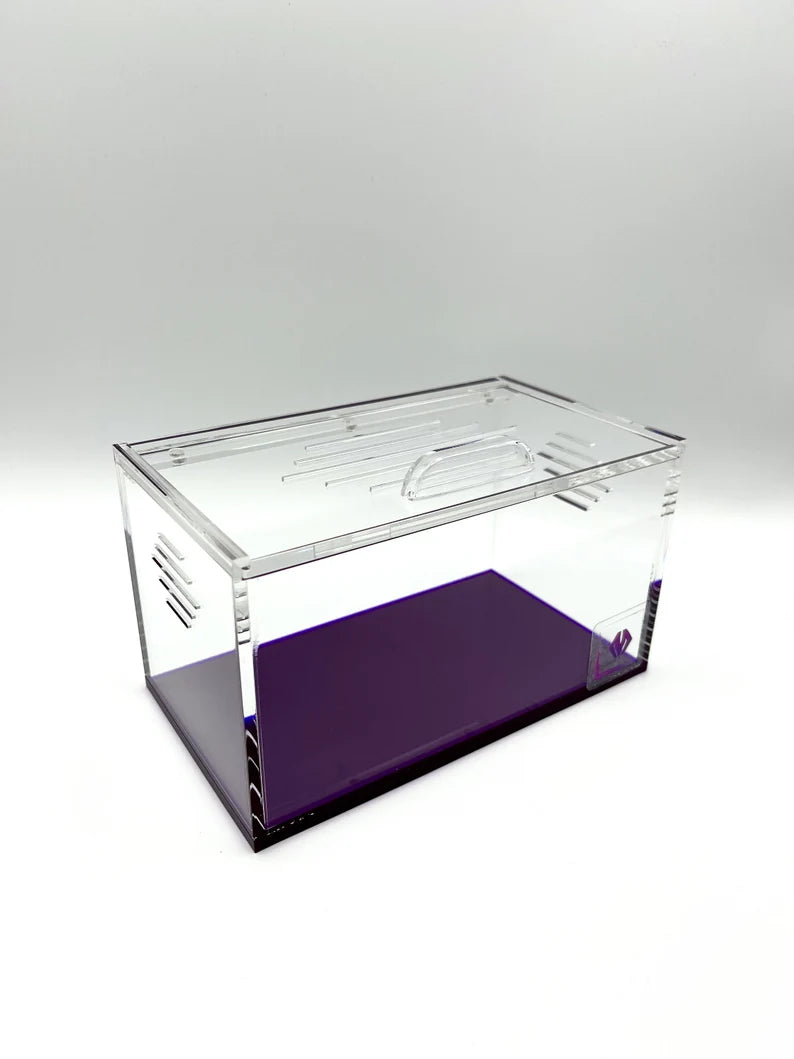 Best enclosure
Title says it all. You get great air flow. Plenty of room for the type. High build quality. My spiders love them. Easy viewing as well.
These cages are very well made. Thick heavy and spectacular. I purchased three terrestrial and one arboreal cages. All arrived well packed and flawless. Shipping did take some time, but it was so worth the wait.
New 7x4x4 Hexed purplebox
I purchased two of the new 7x4x4 purplebox enclosures and they are absolutely gorgeous. My purplebox arboreal enclosure is one of the few acrylic enclosures I've been satisfied with. Other brands have all experienced lid warping. With that in mind, I was excited to try out these new terrestrial appropriate enclosures.
I have not put them in use yet, but I will say that the acrylic for the lids is very thick (it appears to be roughly 1/4" - I did not measure). Other brands I've tried have lids that are about half that thick.I honestly have no concerns that it will warp. The sliding mechanics are also much smoother than any other brand I've tried. The taller handle is a nice touch.
Another feature I really prefer is that the acrylic that holds the magnets is one long bar along one end, and do not create a lip either all the way around, or blocking each corner, like other designs.
And of the course, the purple color of the base is amazing :) I recommend adding the feet as they are high-quality, soft, and sit square. There is no rocking if you're on a flat surface.
Great
Awesome craftsmanship, great price, and exactly what I was looking for!