honeycomb 8x8x12 enclosure + light bar kit (optional)
Regular price
Sale price
$99.99
Unit price
per
Sale
Sold out
**NOW REINFORCED WITH ANIMAL-SAFE SILICONE FOR EXTRA DURABILITY**
The first model of honeycomb is here! 8x8x12 front-opening in PETG. Each enclosure is made IN HOUSE, by hand, one at a time.
PETG (Polyethylene Terephthalate Glycol) is a thermoplastic that is used in many industries due to its mechanical strength, light weight, flexibility and most importantly…resistance to water intrusion!
Features:
proprietary 3D printed modular frame
lightweight PETG plastic panels
2.5mm HEXED style ventilation slats
front-opening magnetic sliding door with hidden magnet
stackable (with posts, sold separately)
frame and panels bonded with acrylic cement and clear GE silicone
honeycomb front opening 8x8x12 enclosure in PETG
light mounting brackets
5v 4000k USB LED light w/ adapter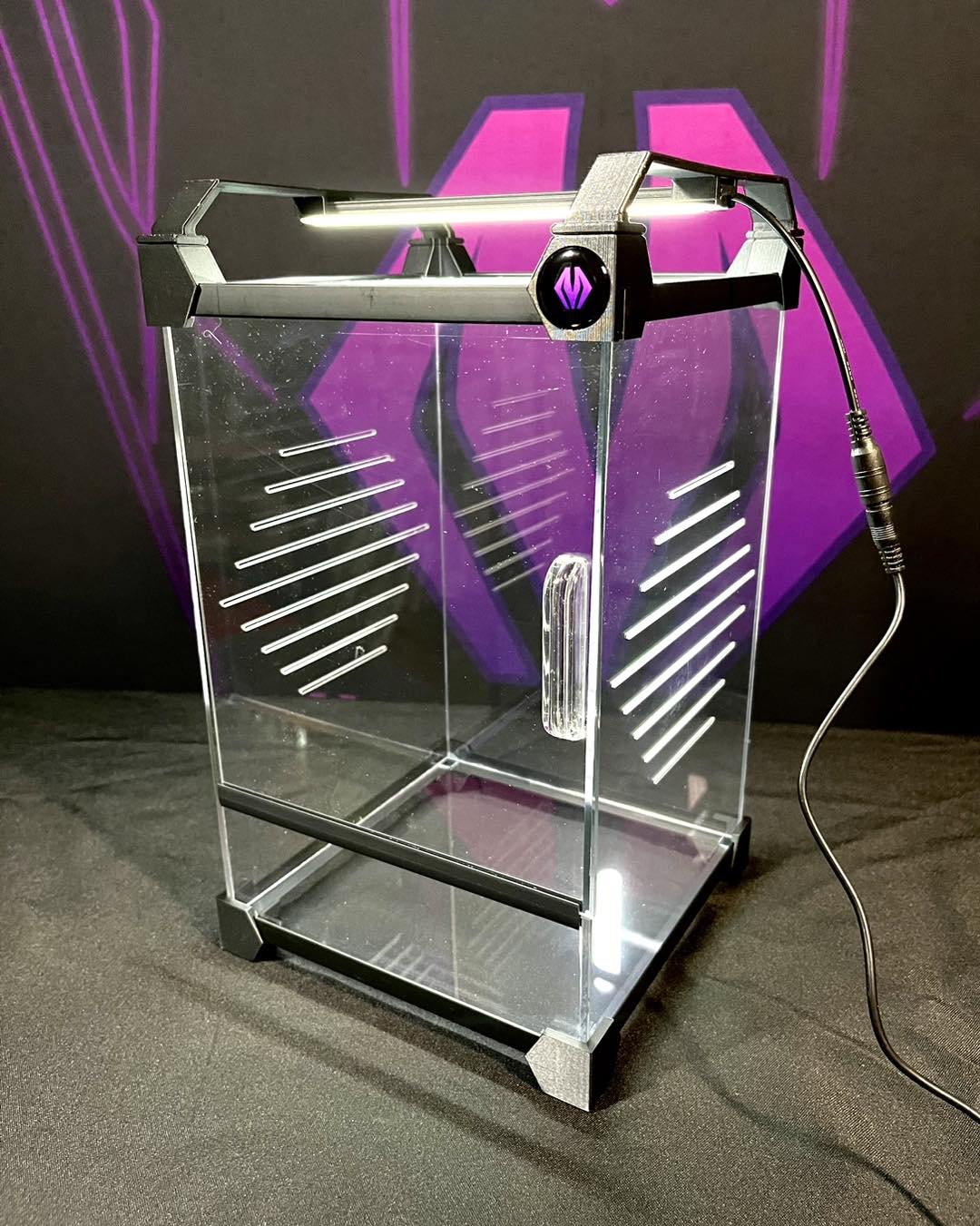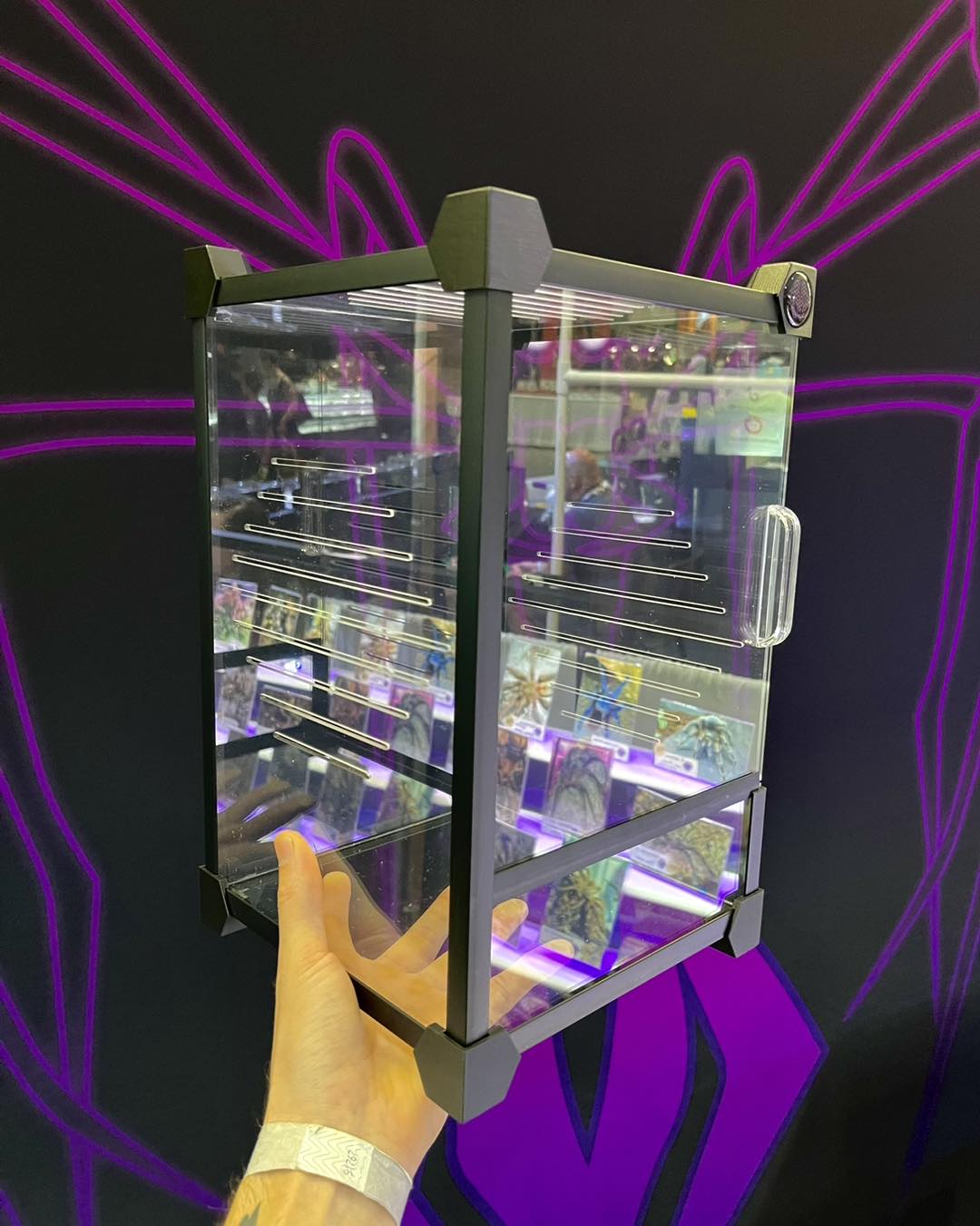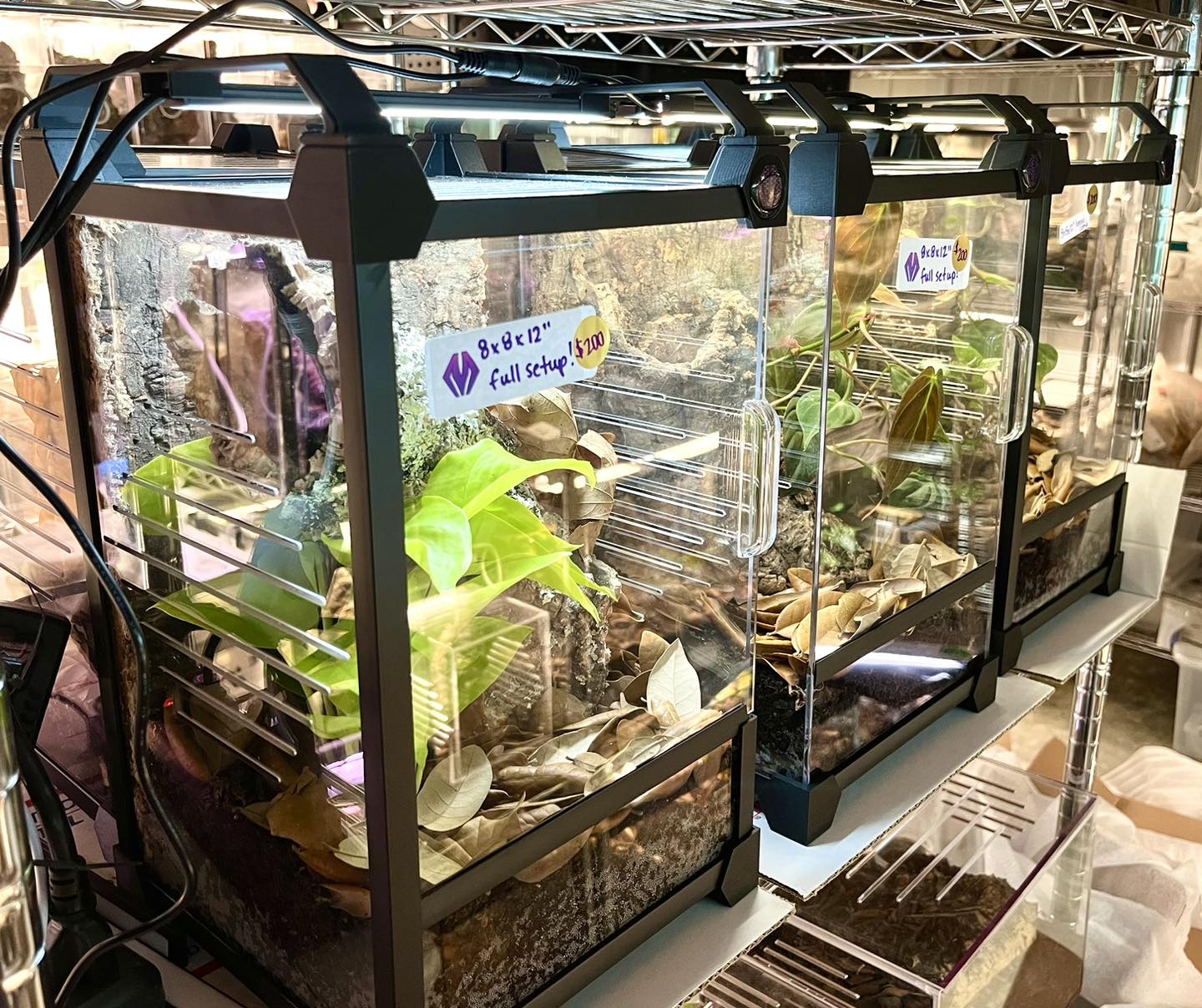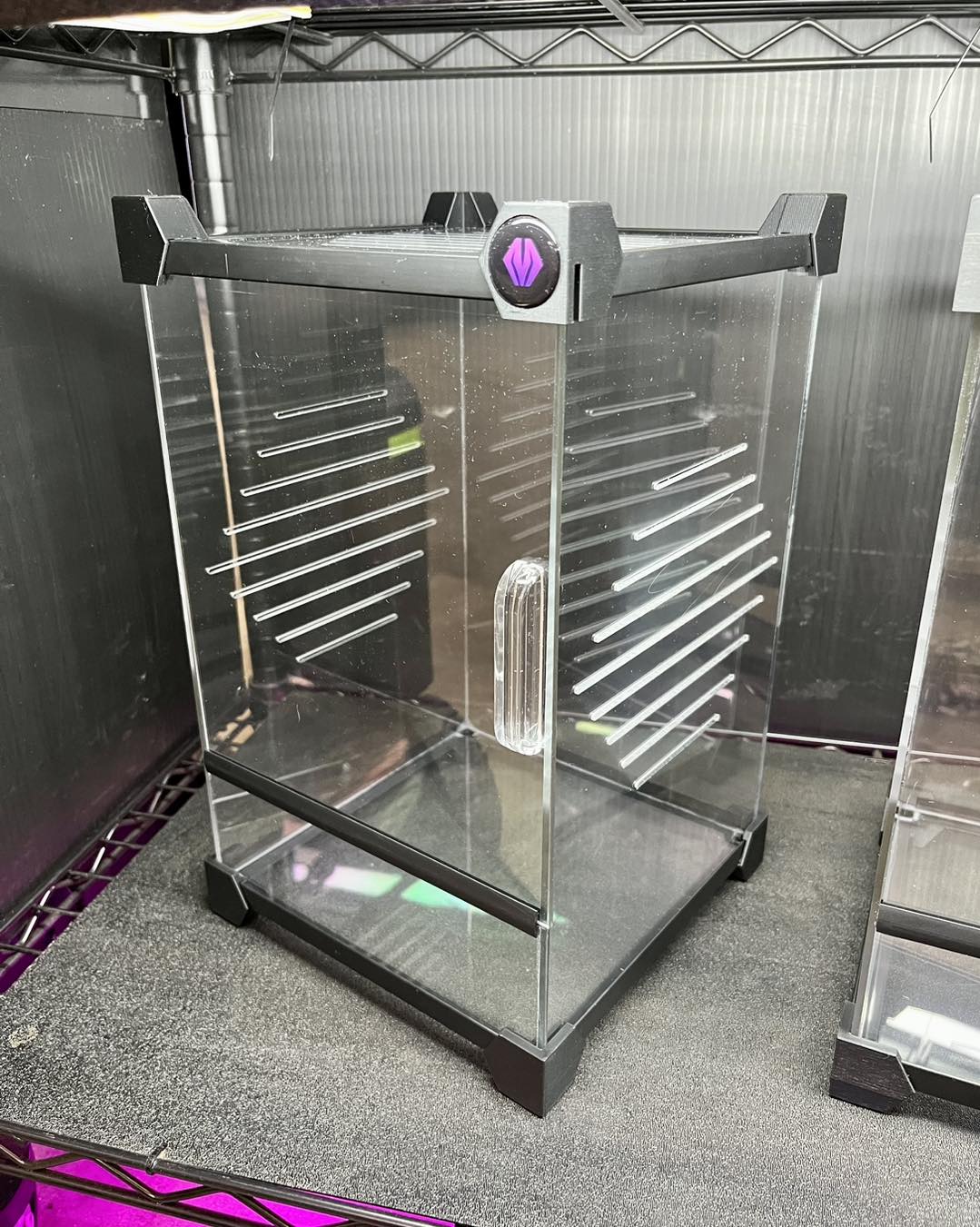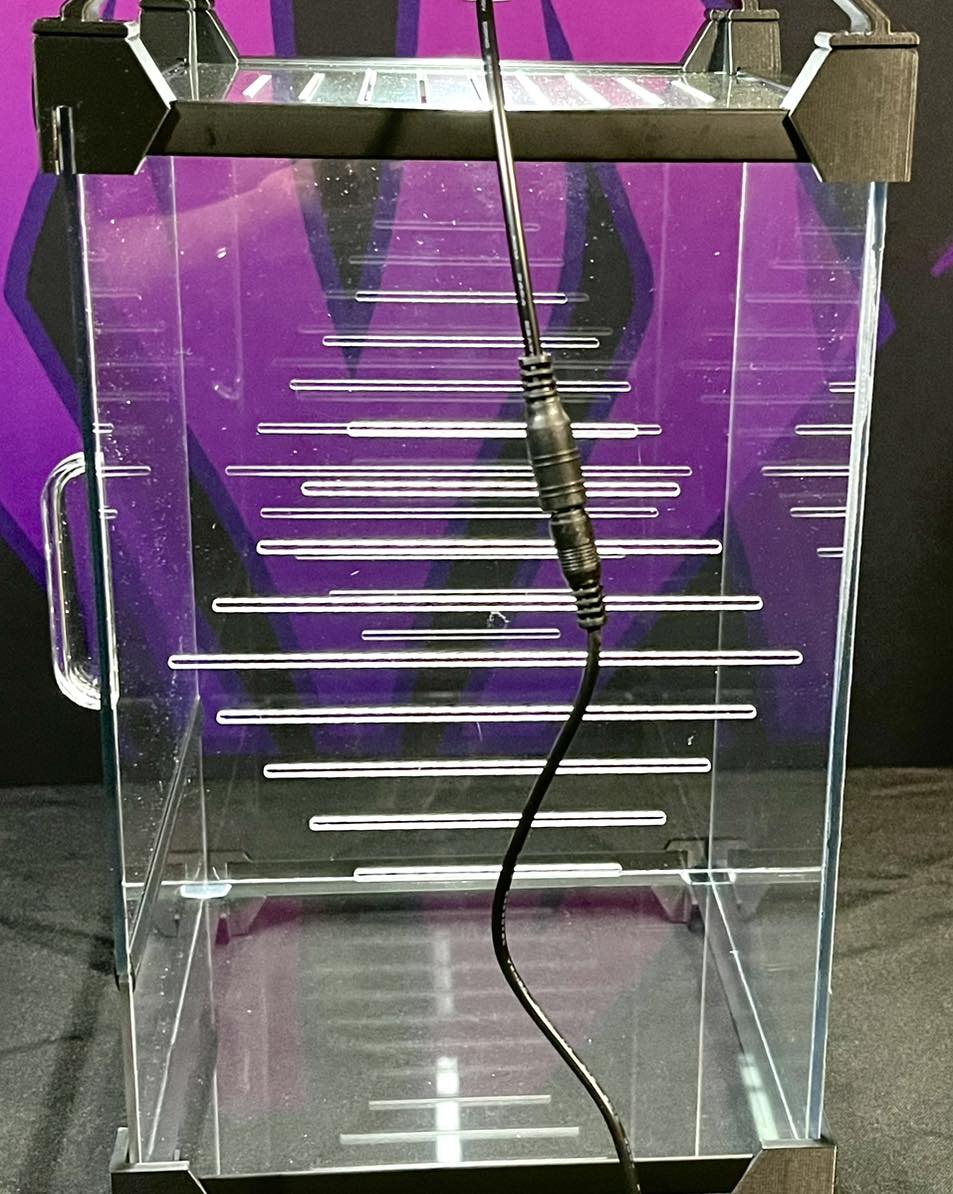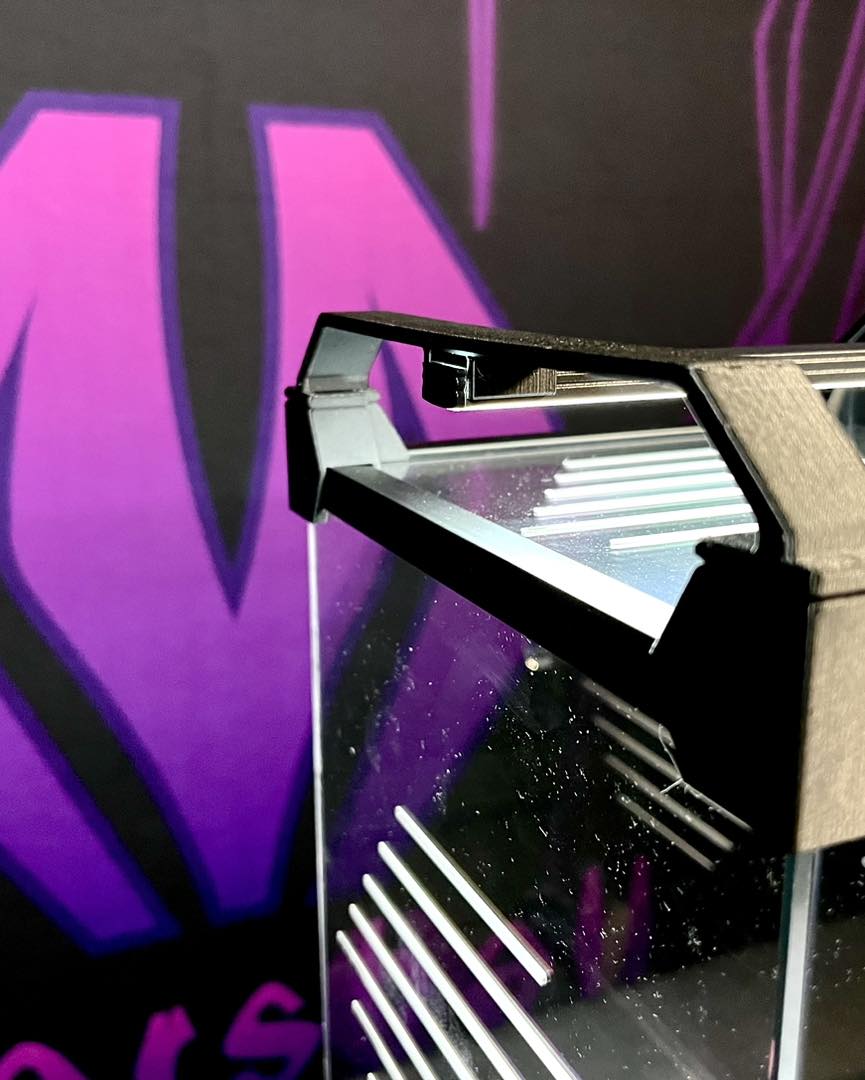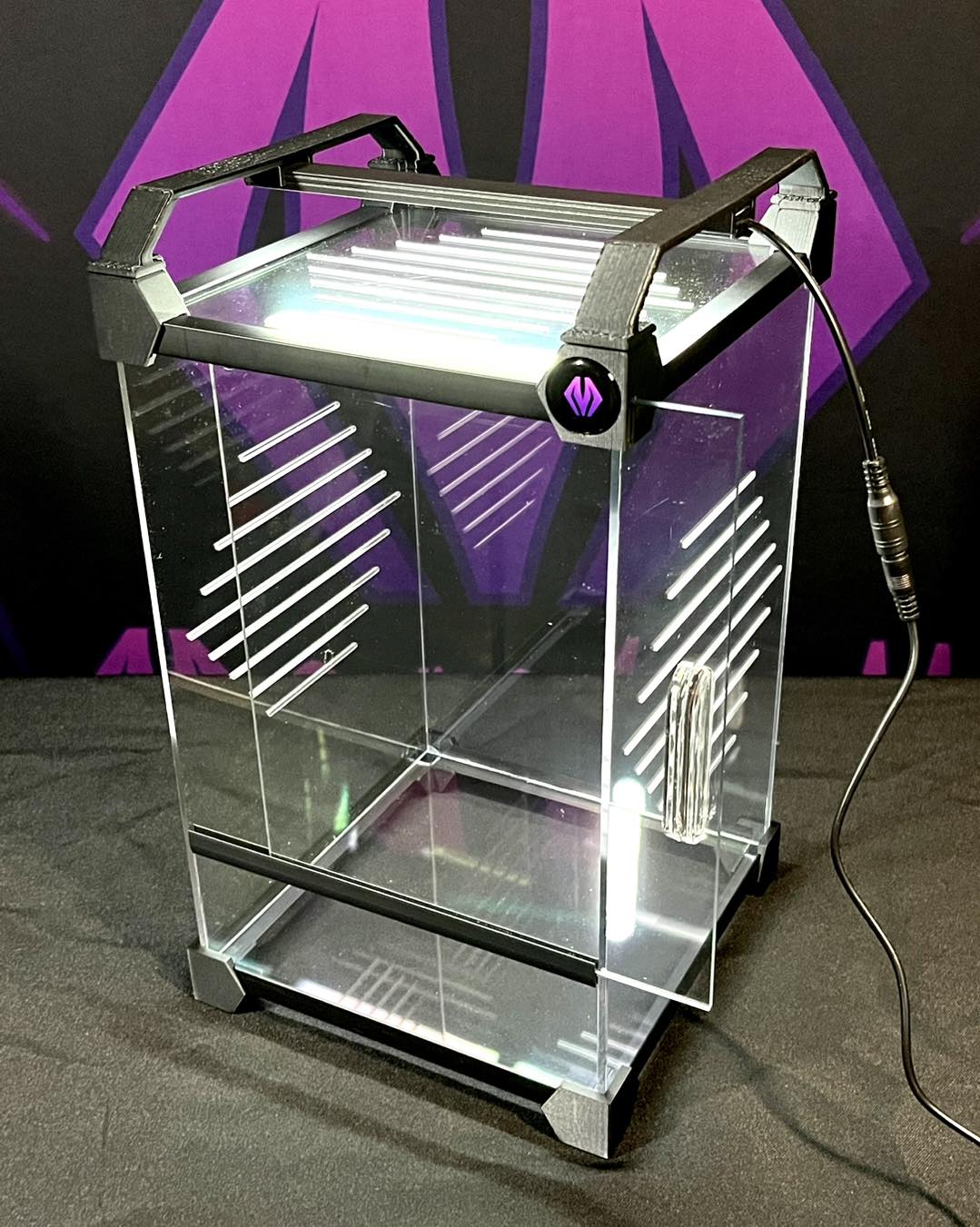 Fabulous and beautiful enclosure. Came already built and in perfect condition.
Good product and excellent service
I have a 4x4x7 box that is excellent, and while my experience with the 8x8x12 wasn't perfect, Ryan went above and beyond to make it right. I wouldn't hesitate to order anything from Marshall Arachnids again.
New tank
I got my new 8x8x12 last week and Couldn't be happier with it. I also have a 6x6x9 so I figured it would be the same high quality enclosure and it didn't disappoint. These are my new favorite tanks I love the door opening you can reach everywhere with ease.
Love every aspect of it!
When my tarantulas get to their adult stage I always struggle to find an enclosure that I feel it's suitable to them, but I don't need to look further. I love how light it is and how easy I can transport from the shelf to my maintenance table, also the ventilation is just perfect for my arboreal that good cross ventilation.
Game Changing all in one solution for small critters
This enclosure is awesome. The finish and build quality are second to none and you can tell Marshall Arachnids take pride in the creation of their products. I will be using this one as a bioactive micro gecko enclosure and am looking forward to showing it off.