regal jumping spiderling <⅛" UNSEXED
Regular price
Sale price
$24.99
Unit price
per
Sale
Sold out
THIS LISTING IS FOR ONE ANIMAL.
UNSEXED captive-bred and born "regal jumping spider" (Phidippus regius) "Apalachicola" slings available from Marshall Arachnids. captive-bred and domestically-produced by our breeder partners, these babies are still very tiny (approximately 3rd-4th instar) but well-started and eagerly feeding on melanogaster fruit flies.
the photos of the adult spiders in this listing are adult REPRESENTATIVES of the juvenile spiderling you will receive. we cannot predict the color phase or the sex of your spiderling at this stage of development.
⟹ ⟹ SHIPS VIA FEDEX PRIORITY OVERNIGHT ONLY ⟸ ⟸
---
please read our care guide BEFORE purchasing this species.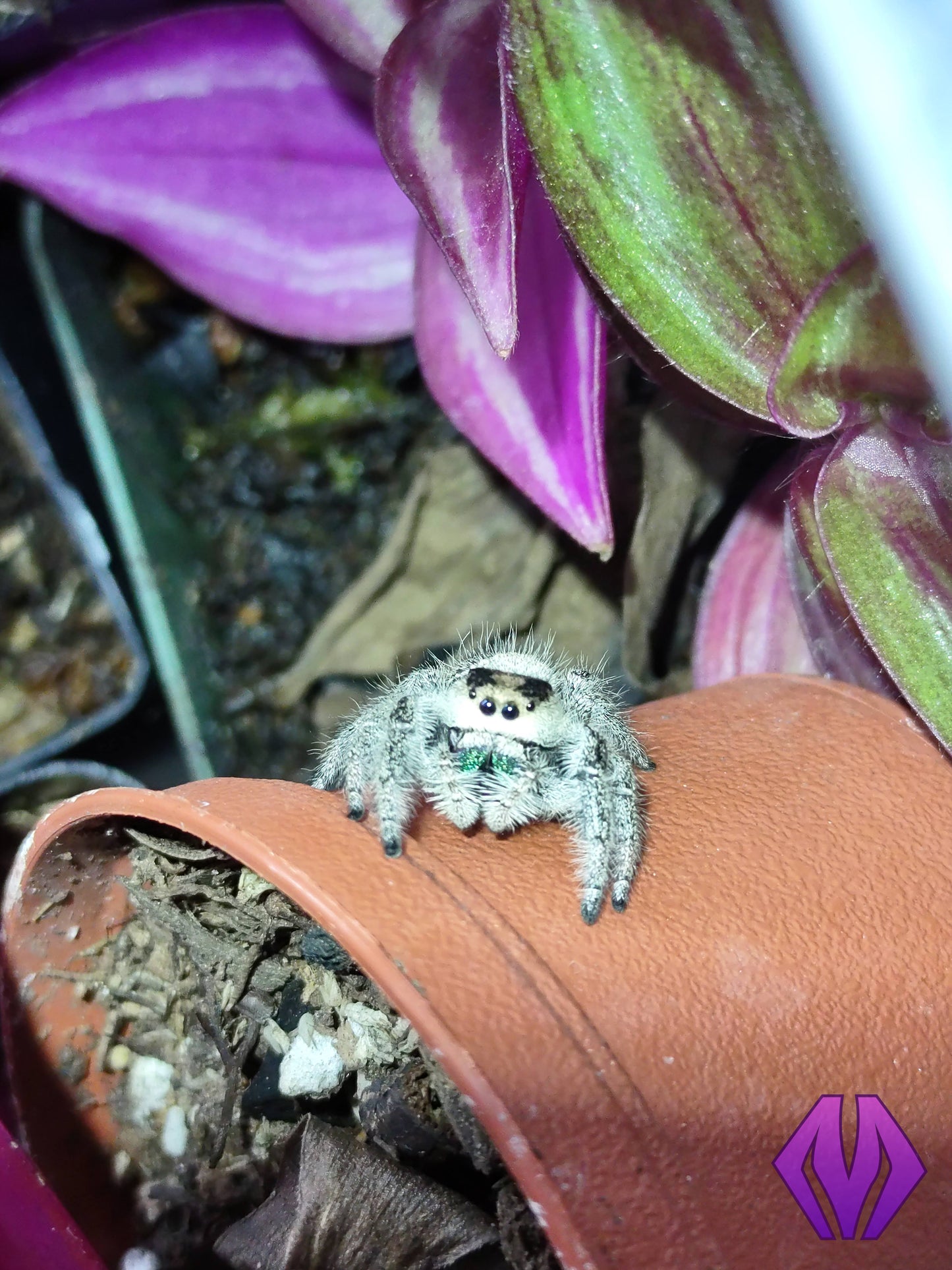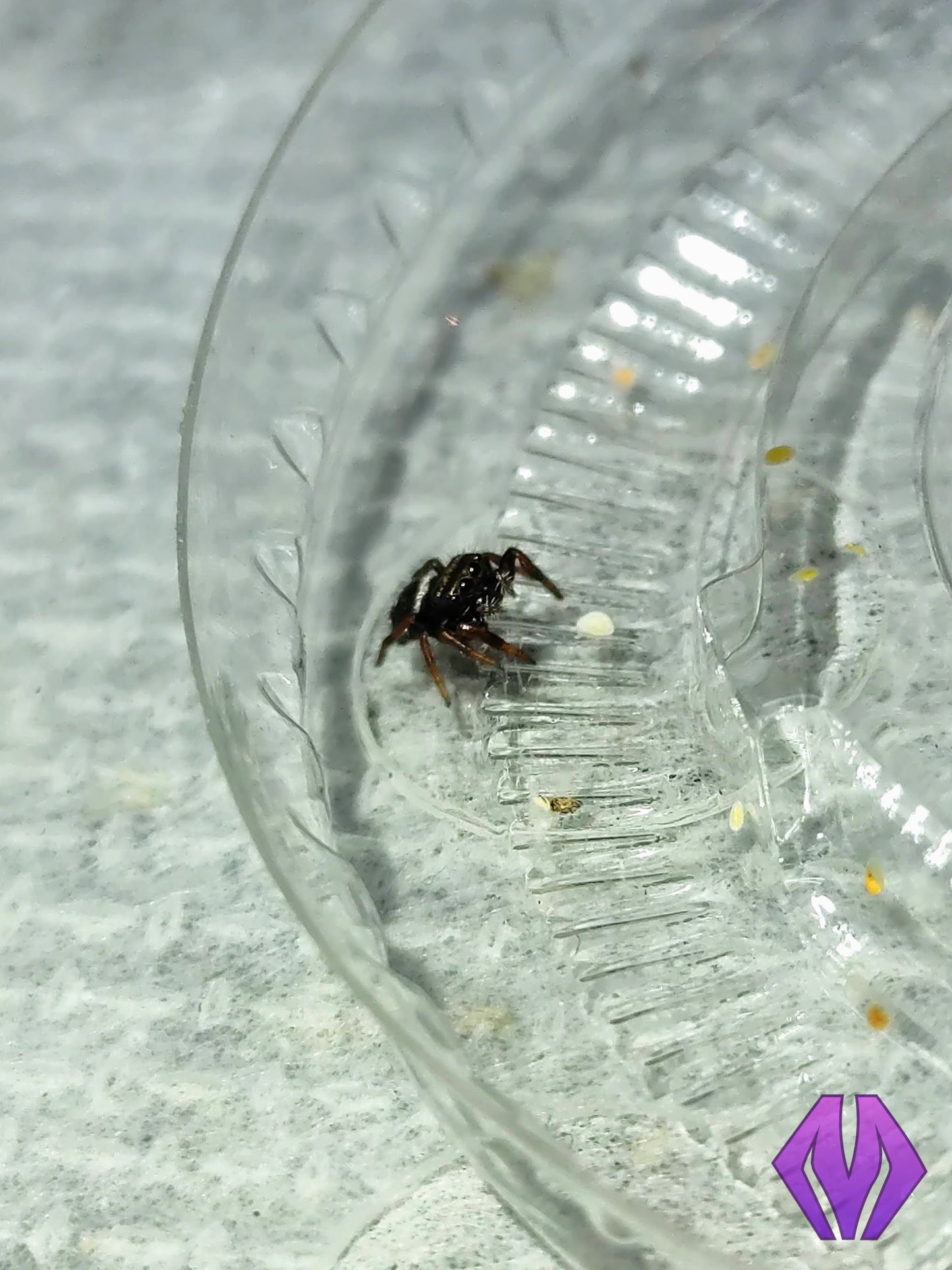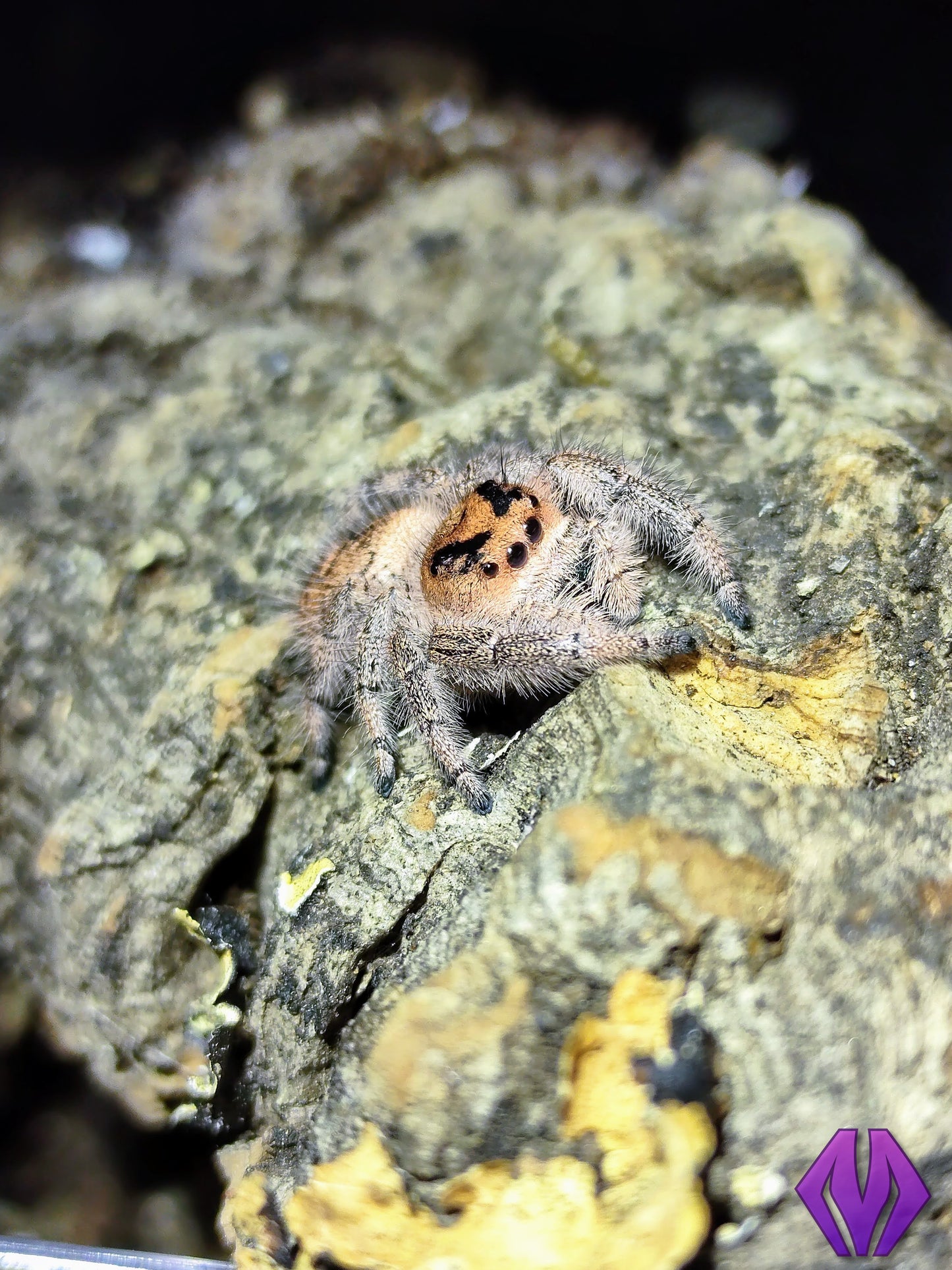 Very cute and curious!
The little guy seems to be perfectly healthy! Came in wonderful packaging as well. Couldn't recommend these guys more!
Phiddipus Regius Jumping Spider
He/She is doing great!! They arrived perfect and safe. Thank you so much!!
So much fun!
One has already molted, and they are super active. They have already spun webs and love chasing fruit flies.
2 pk spiderlings
I'm happy with my two spiderlings who are both doing well in their new homes although they need to get a little bigger before I can tell what gender they are. They are really cute.