purplebox 4x4x7 grommet vents RESTOCK COMING SOON!
Regular price
Sale price
$43.99
Unit price
per
Sale
Sold out
The purplebox 4x4x7 is an exclusive acrylic enclosure design by Marshall Arachnids.

This enclosure is ideal for jumping spiders, true spiders, tarantula spiderlings and mantis nymphs - all under 2" in length. We recommend this enclosure for spiderlings over ⅛".

OPTIONAL: Add 5mm polyurethane "sticky feet" to your purplebox for $4.00. Adds traction preventing the enclosure from sliding when accessing and dampens vibration within the enclosure.

***NOTE***: Acrylic is a light weight, attractive, crystal clear material but scratches easily. Please advise that light cosmetic surface scratches are normal and occur from handling.

___________________________________

- FEATURES -

DIMENSIONS: 4" x 4" x 7"

FRAME: 3mm acrylic with Marshall Arachnids signature purple bottom.

ACCESS: Front opening, full length magnetic sliding door w/ large acrylic pull

VENTILATION: x3 70mm heavy-duty plastic snap grommets fitted with fine NoSeeUm mesh - 2" diameter hole. It's normal for these grommets to spin in place - this is not a flaw, and it does not allow properly-sized spiders to escape.

SUBSTRATE DEPTH: 1.7"

WEIGHT: 12oz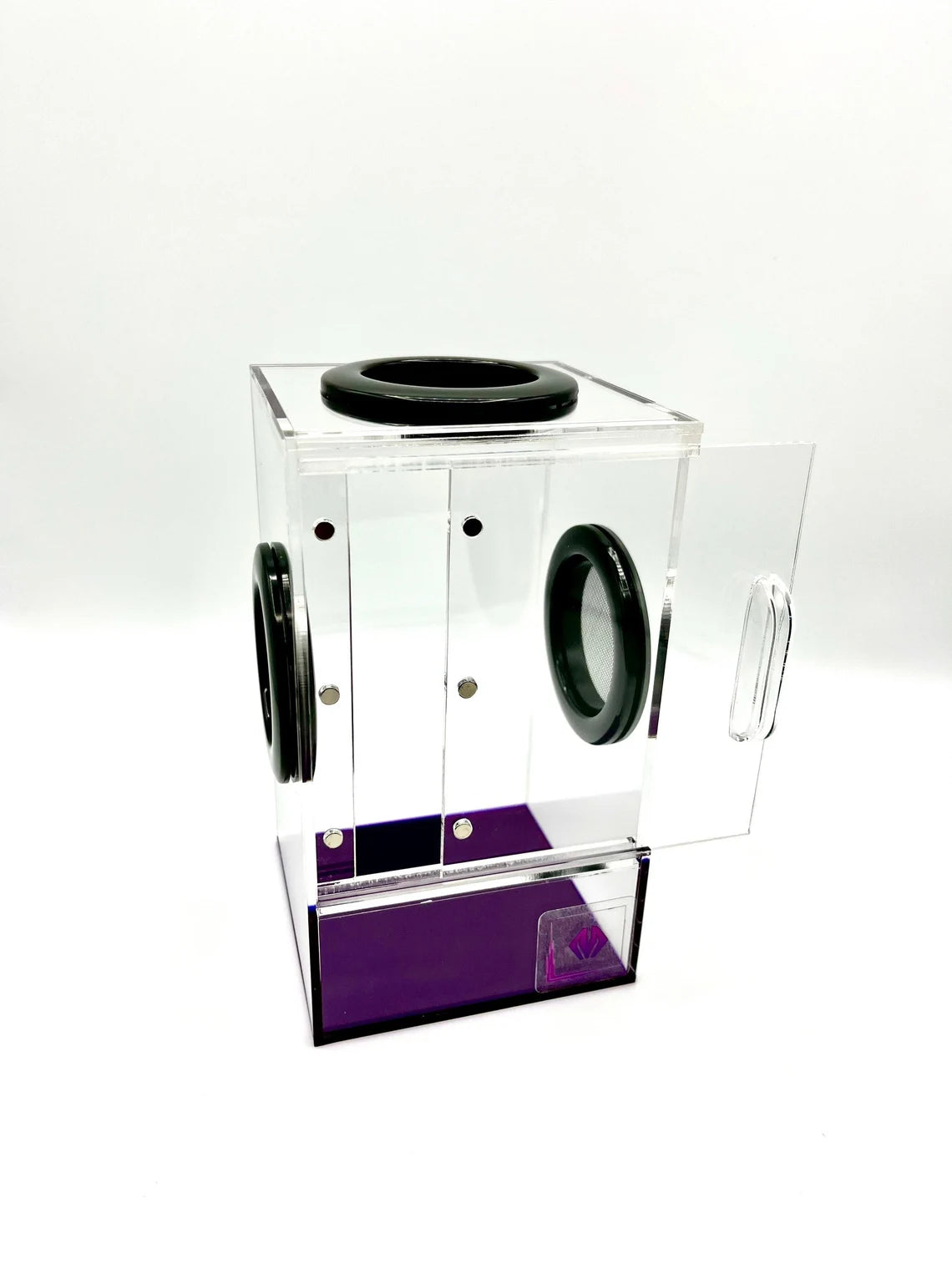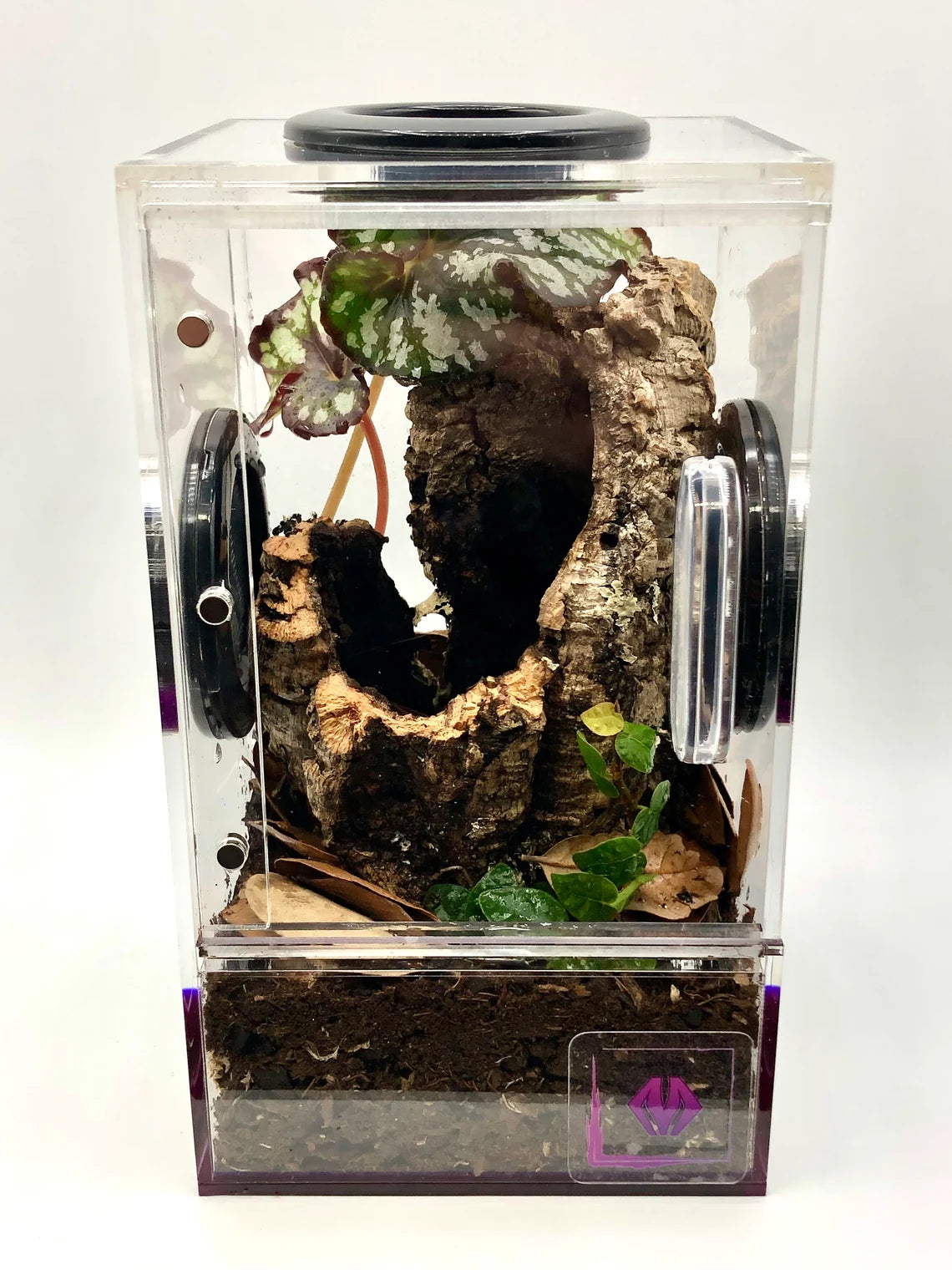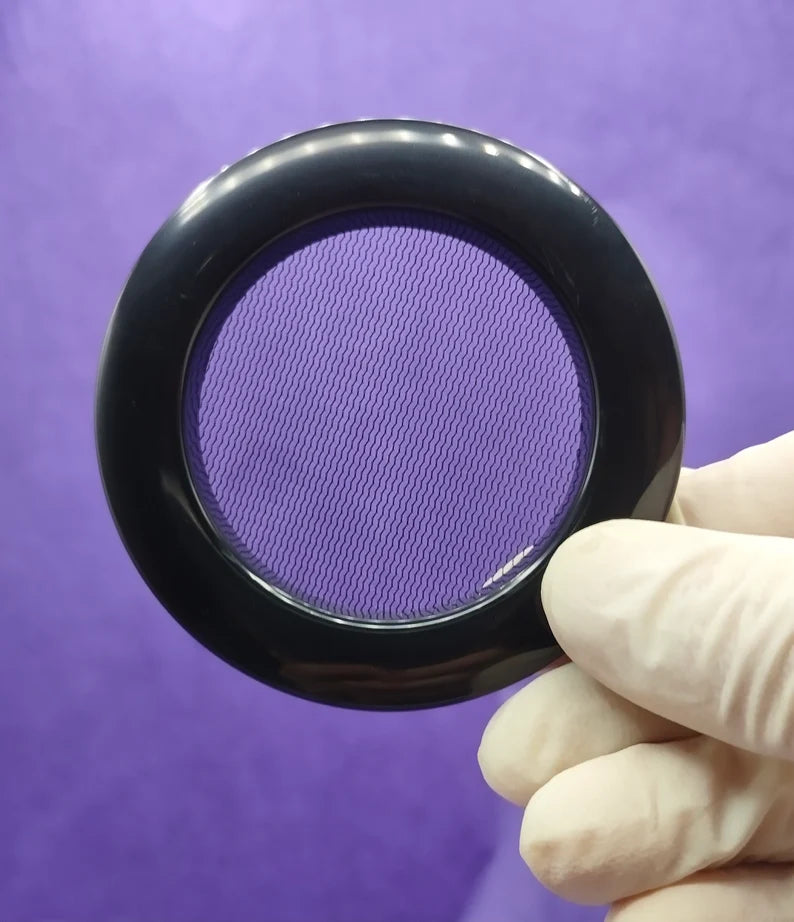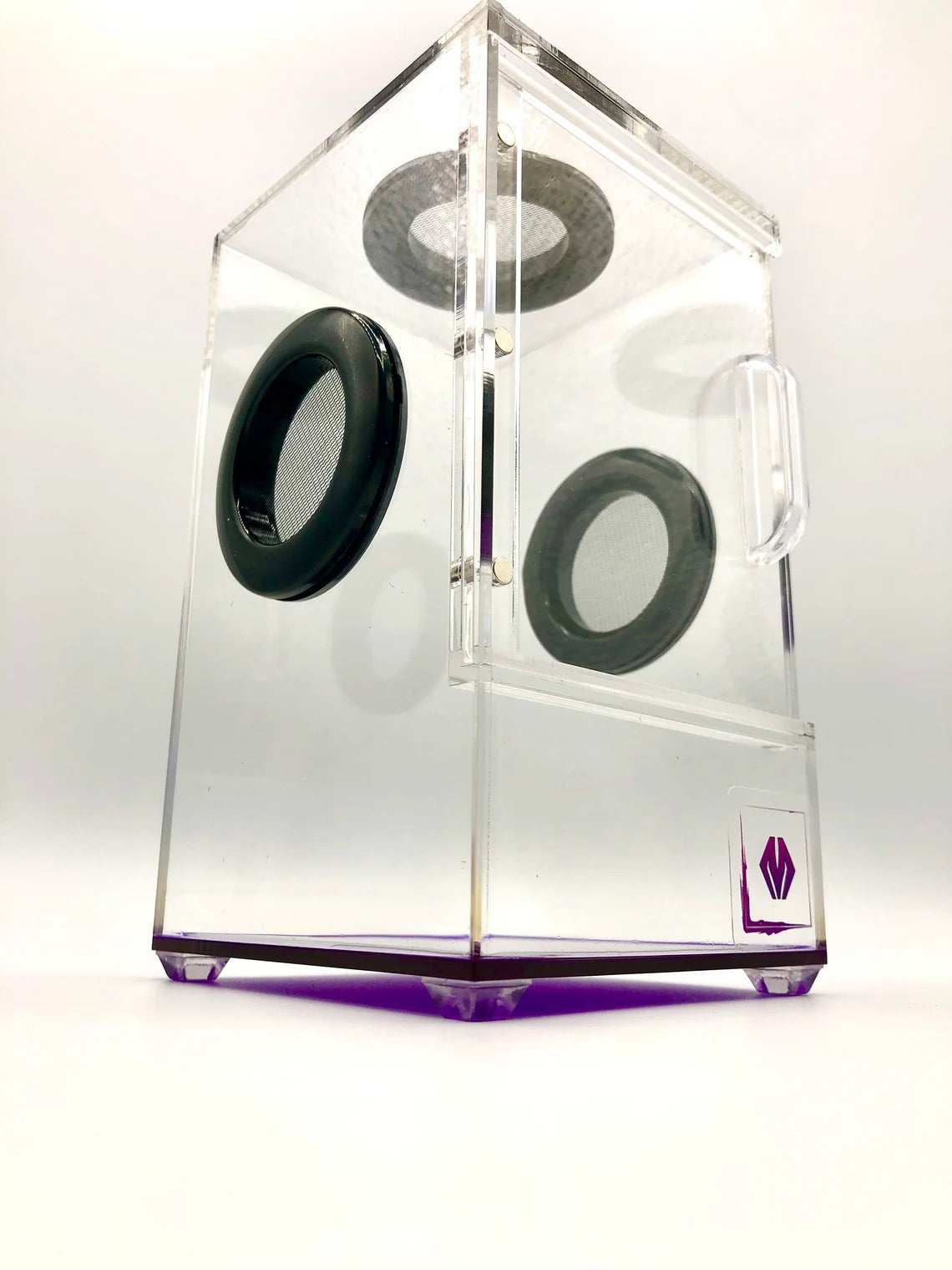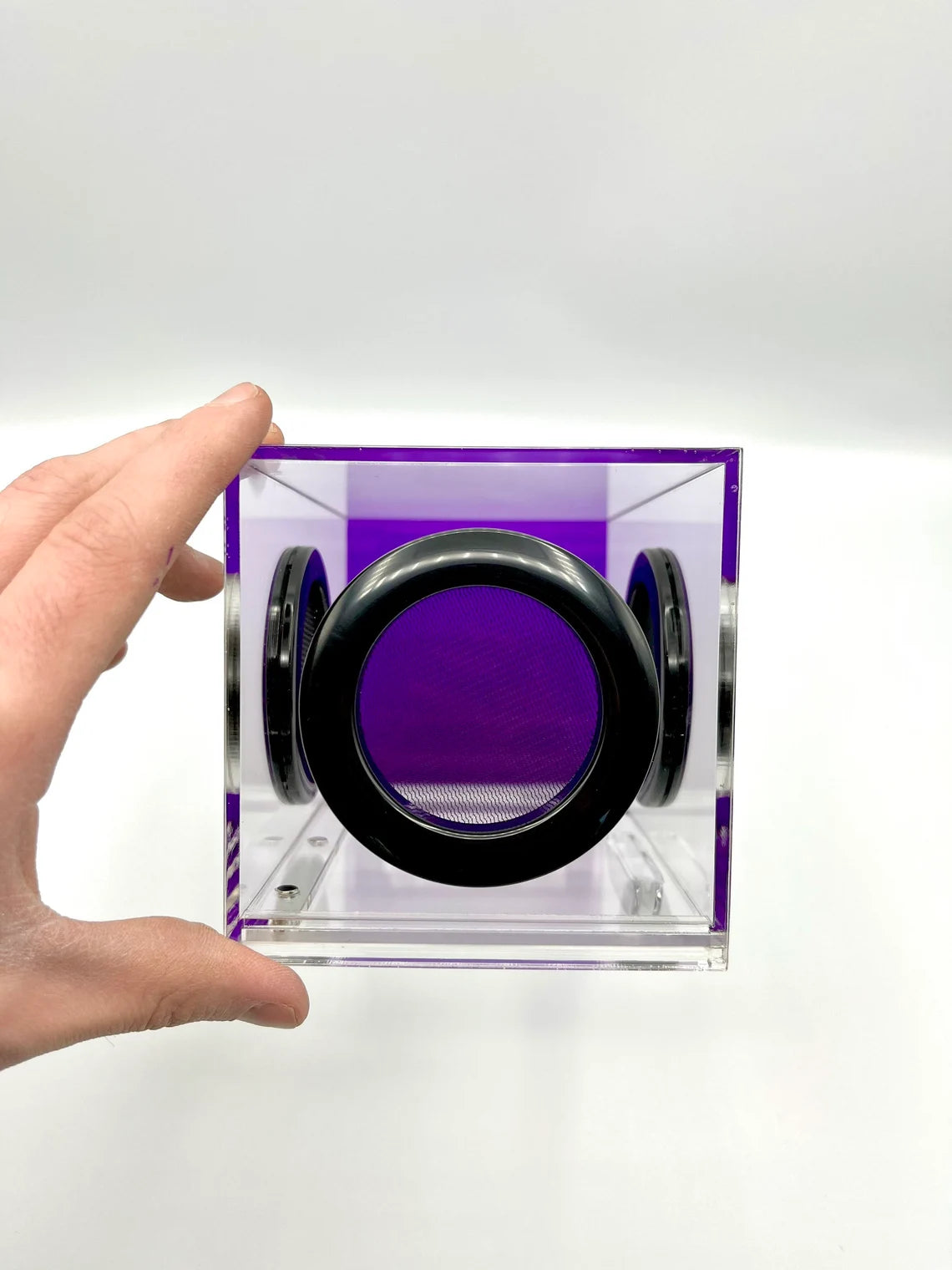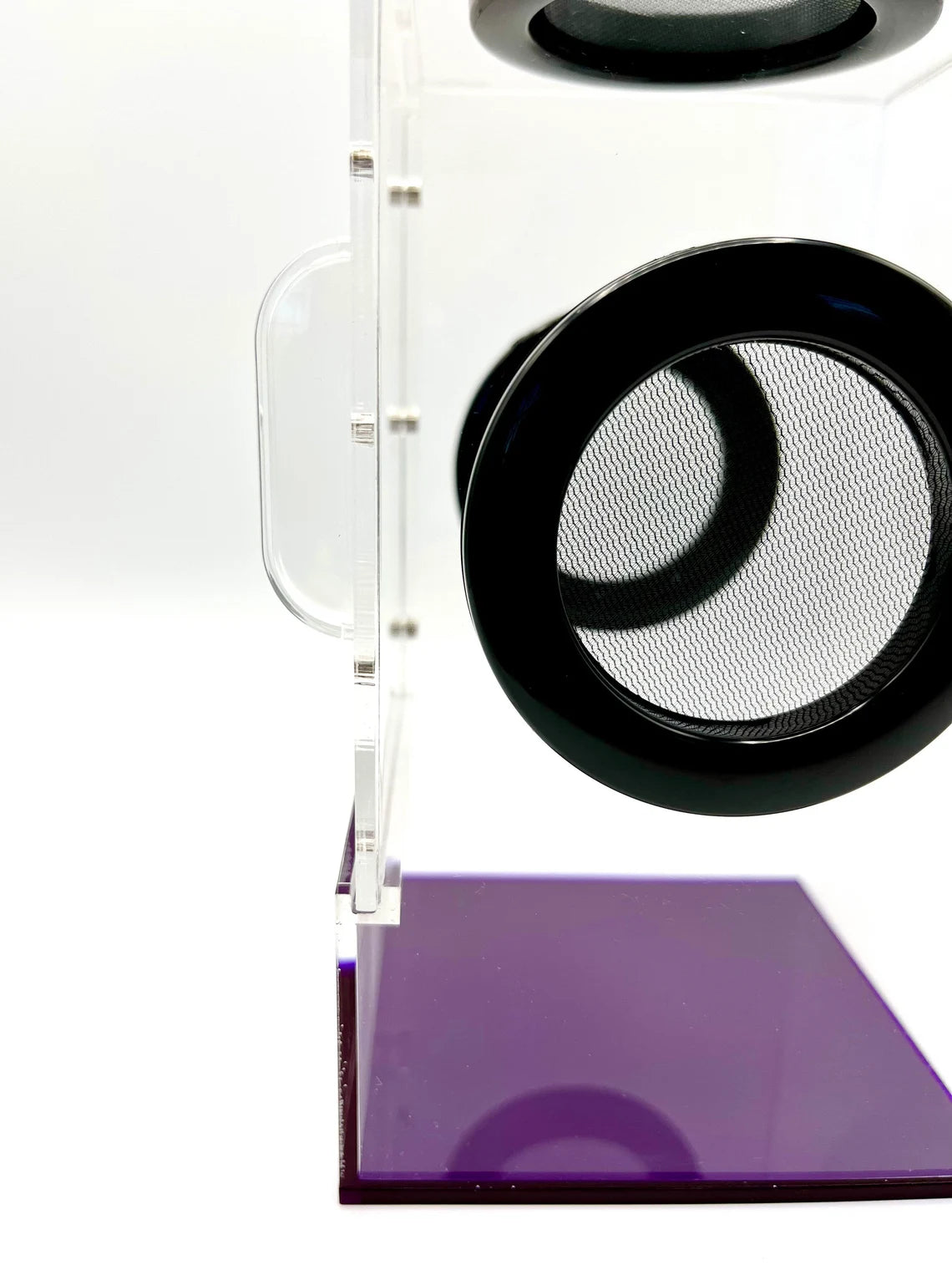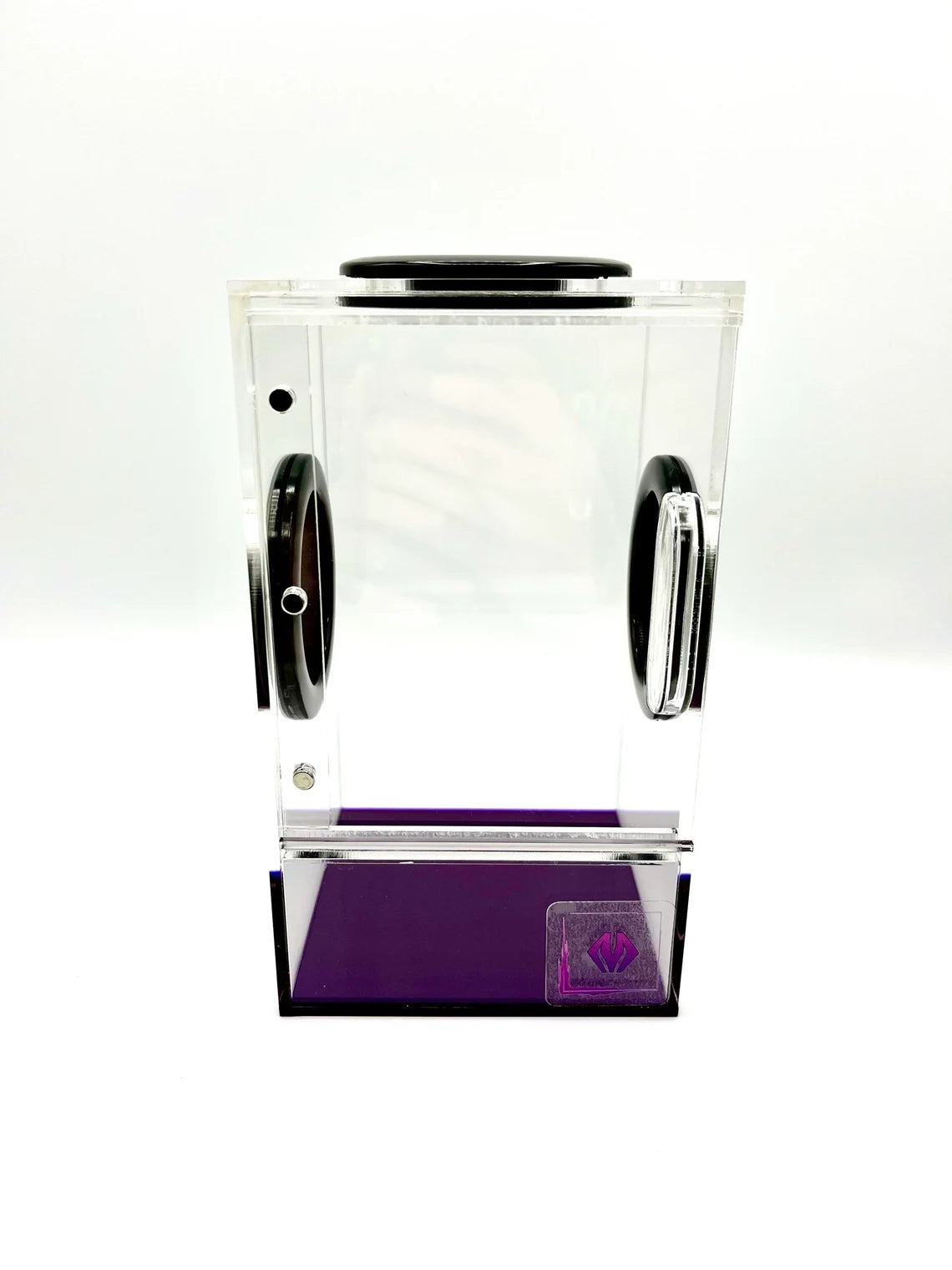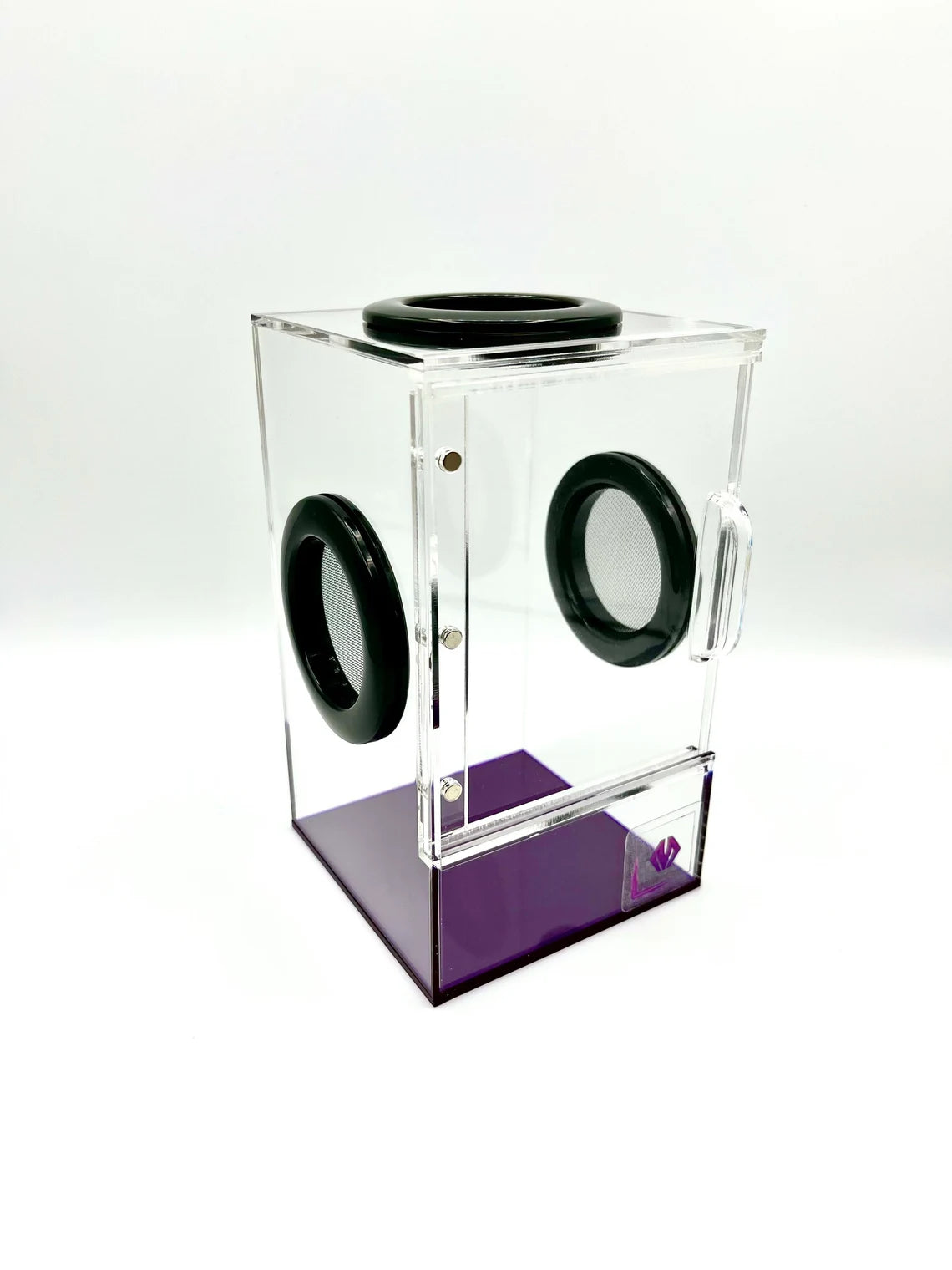 Great quality enclosure!
Got this enclosure for my jumping spider and it is very high quality. Shipped fast and got it set up for her! As I expand my collection I'm sure I'll add more Marshall Arachnid enclosures.
Love it - but the vent was loose
The design is amazing! But one of the vents is loose and my adult phidippus regius was able to get out. 🥲
Great & very well built
Really impressed with this enclosure. The grid air vents, magnetic door, it's a great size. It could easily fit a mantis or jumping spider.
Amazing Tolerances!
you guys are doing an amazing job . Packaging was great, and the enclosure is very high-quality with amazing tolerances. Came exactly as I imagined it. Costumer service is second to none! Gonna need another soon.