purplebox 4x4x7 grommet jumping spider habitat kit
Regular price
Sale price
$63.99
Unit price
per
Sale
Sold out
**DESCRIPTION UPDATED 20 JUN 2023 - PLEASE READ**
Marshall Arachnids Jumping spider kit includes everything you need for your pet jumping spider! Tight tolerances and fine mesh ventilation prevents even the smallest nymphs and prey items from escaping. Just add your favorite substrate and leaf litter!

Included in this kit:


1 purplebox 4" x 4" x 7" front opening acrylic enclosure, fitted with x3 fine NoSeeUm mesh ventilation grommets (2" diameter) This helps prevent the escape of fruit flies and small nymphs while allowing ample air exchange.

1 magnetic natural bell cup seed pod hide (approx. 3cm diameter). Magnet is mounted ON THE BACK of the hide. Magnets are strong.

1 12" length of synthetic moss ribbon

1 small water dish

1 3.4oz fine mist bottle

PLEASE NOTE: Acrylic is a beautiful material but scratches easily. Please advise that light surface scratching is normal and occurs from normal handling.
*OPTIONAL* Add stickyfeet to the bottom of the enclosure - stickyfeet are polyurethane studs that elevate the enclosure while adding traction and reducing felt vibration within the enclosure.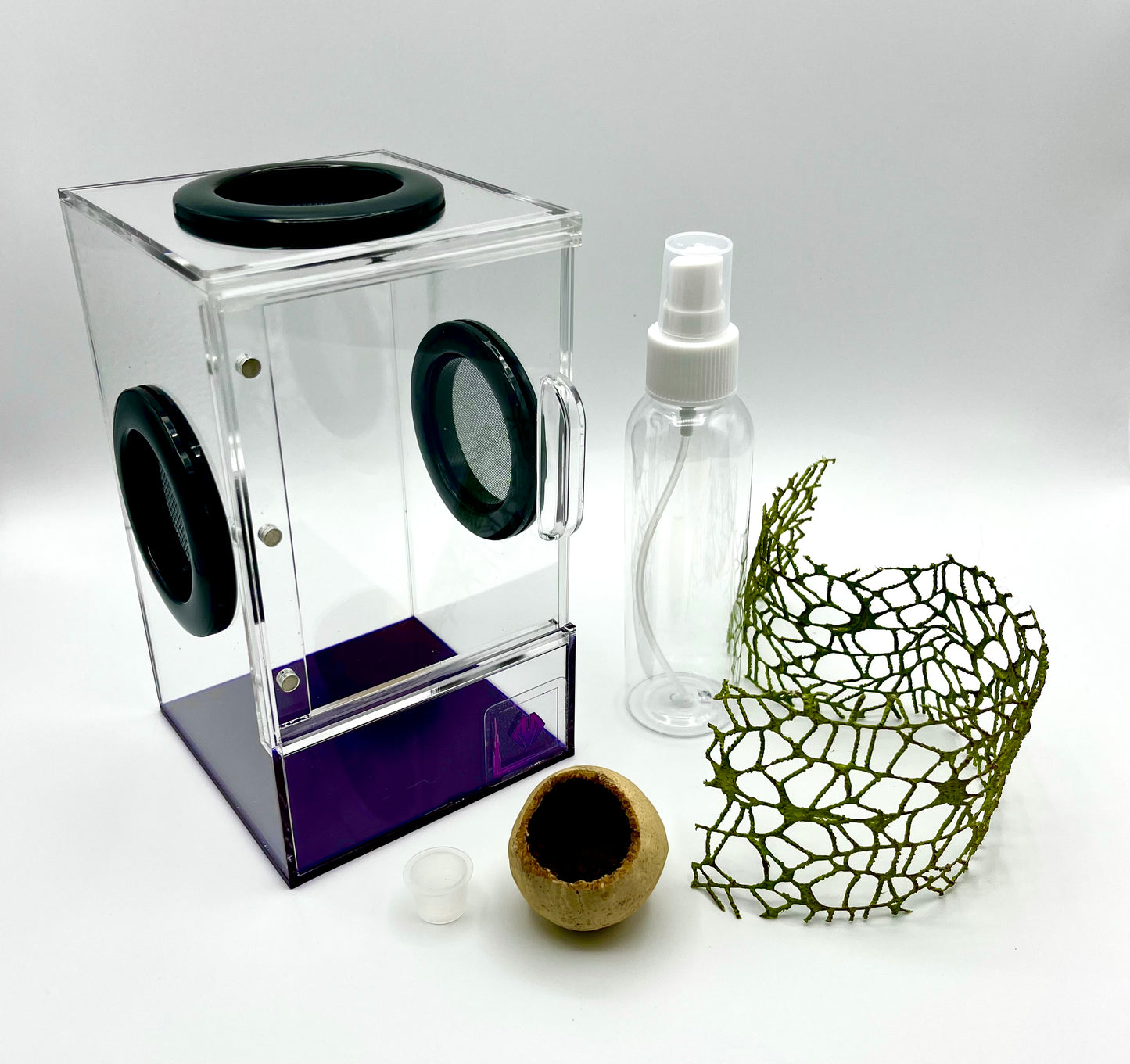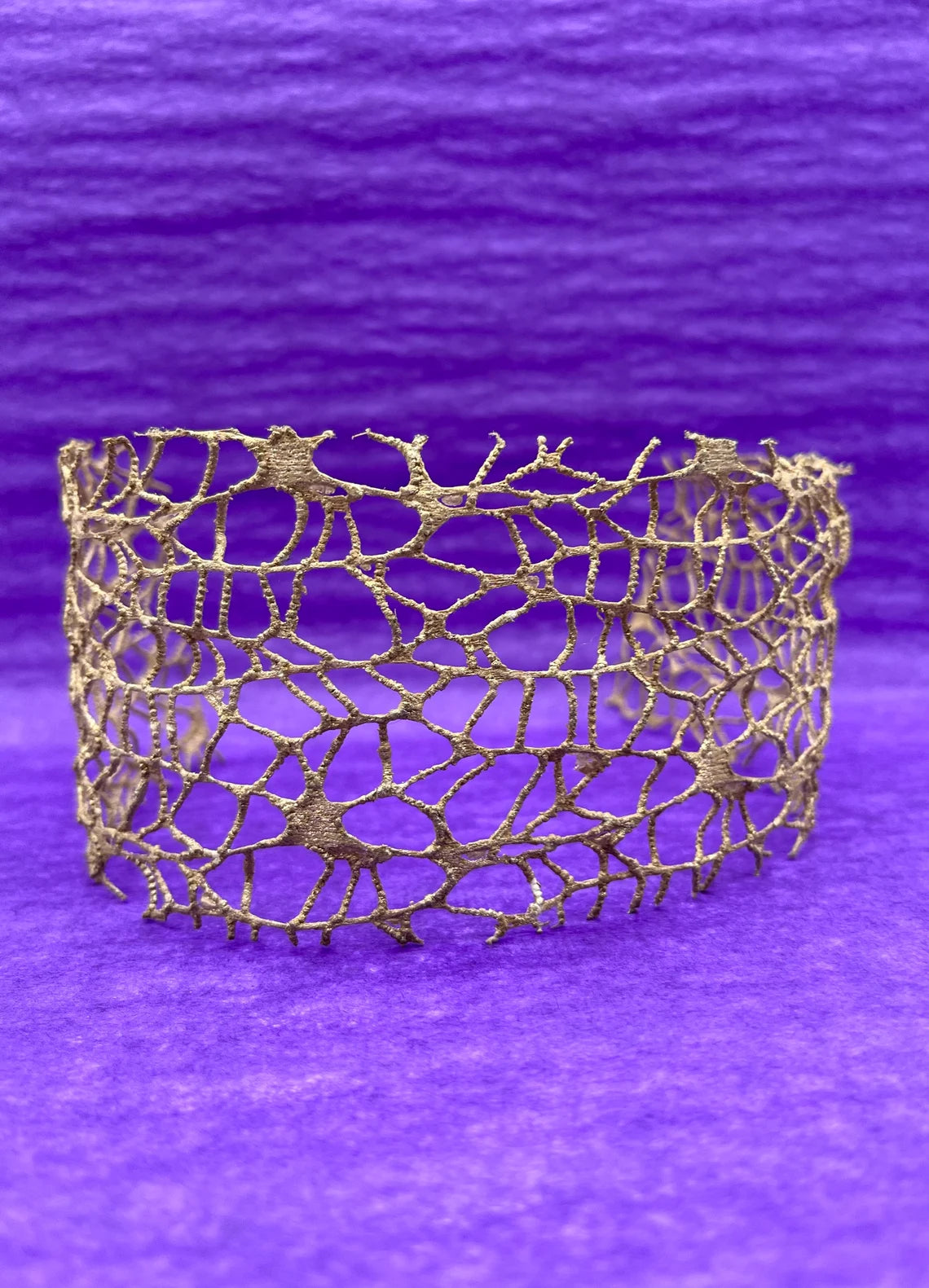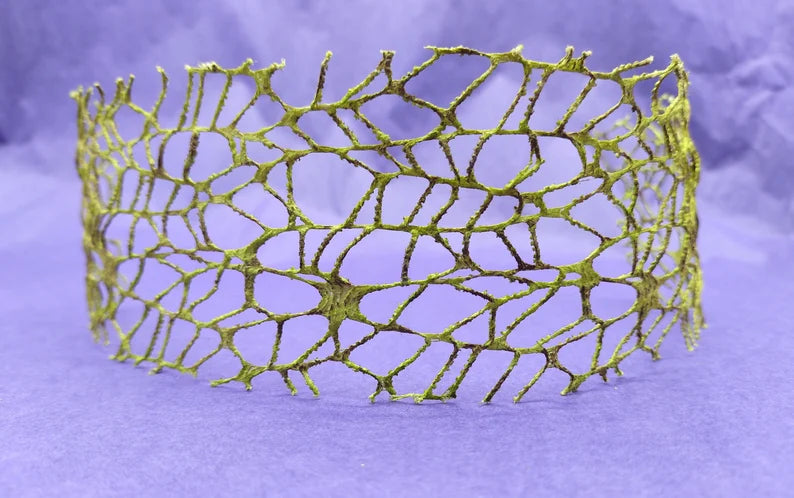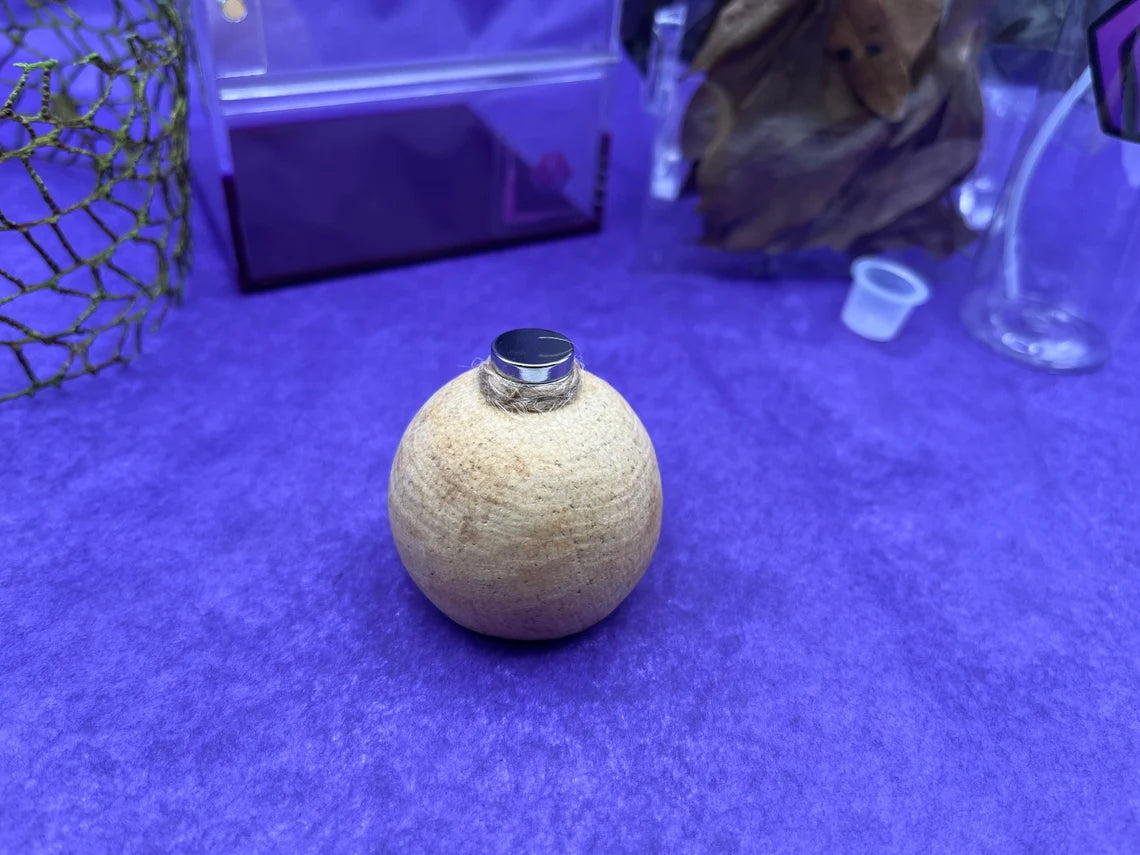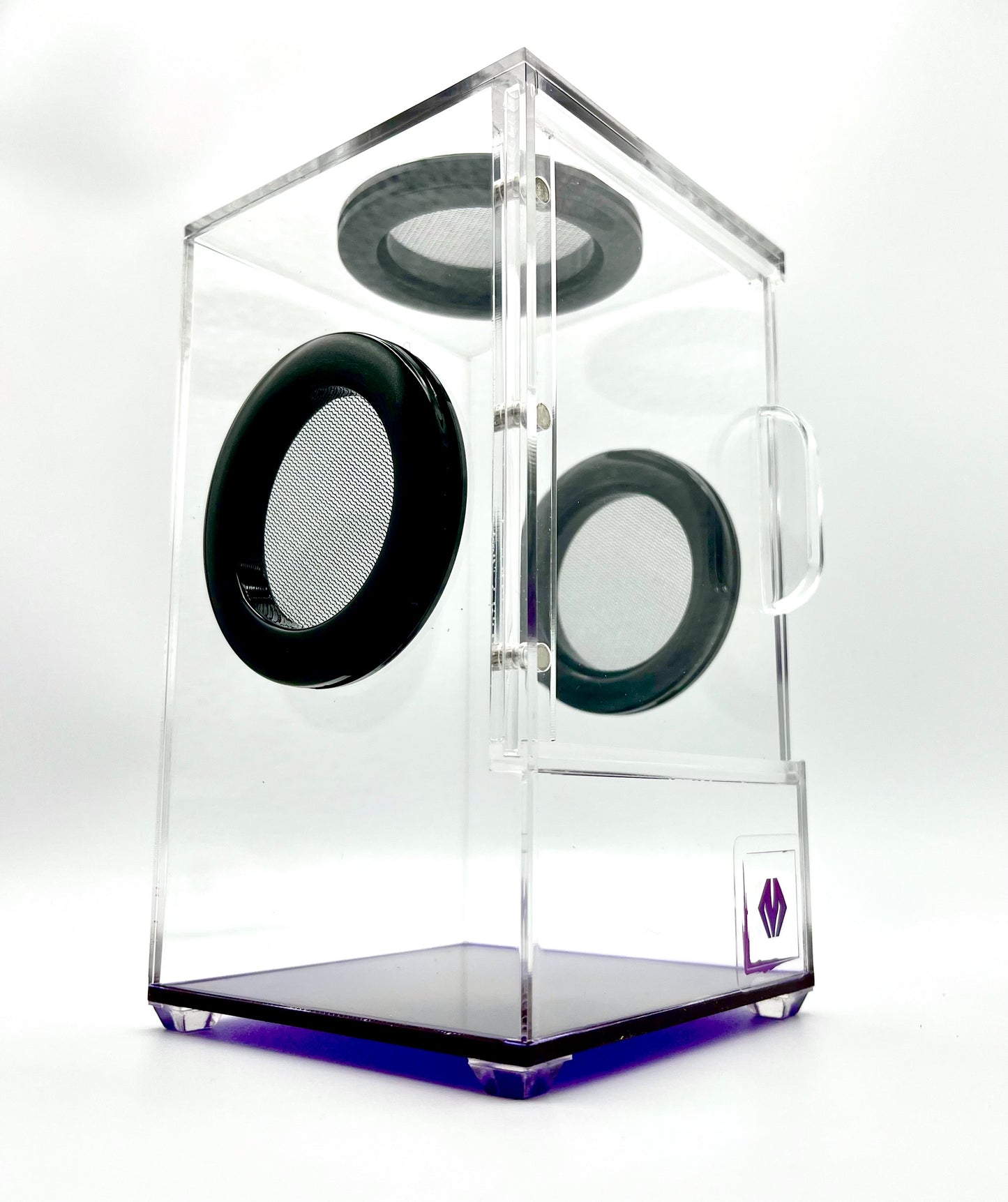 Great experience!
The customer service was the best! And the enclosure is amazing, I can't wait to transfer my spood in to it!
Awesome Purchase!
I'm very happy with this buy! Great product! Great packaging! We love it and so does Sol (jumping spider) I will definitely recommend to anyone I ever meet who is interested in getting a spider!
Purplebox for my jumping spider
I am anticipating getting a jumping spider soon. I have had purplebox spider habitats in the past. I absolutely love them and so do my jumpers. First class service, placed my order, it shipped the same day. When I received it, it was boxed and wrapped with care, I also received the soil mix and little hideaway and other goodies. I won't shop anywhere else for my spider needs.
Jumping spider enclosure kit
My only regret, is not ordering sooner! Truly, these enclosures come assembled in a beautiful, well thought out design. The "kit" portion came with more than enough contents to make your spider enclosure truly look its best. I won't hesitate to purchase from Marshall Arachnids in the future, and either should you!