orchid mantis L4-L5 MALE
Regular price
Sale price
$39.99
Unit price
per
Sale
Sold out
MALE "Indonesian orchid mantis" (Hymenopus coronatus) L4-L5 CBB nymphs produced by Marshall Arachnids. at this stage these mantids measure about ¾" in body length.
like most mantis species, they prefer flying prey and our juveniles are currently eagerly feeding on green bottle and blue bottle flies. orchid mantis will also occasionally eat house flies, dubia roaches, waxworms, and wax moths.
⟹ ⟹ SHIPS VIA EXPRESS SHIPPING OPTIONS ONLY ⟸ ⟸
---
please read our 
care guide
 BEFORE purchasing this species.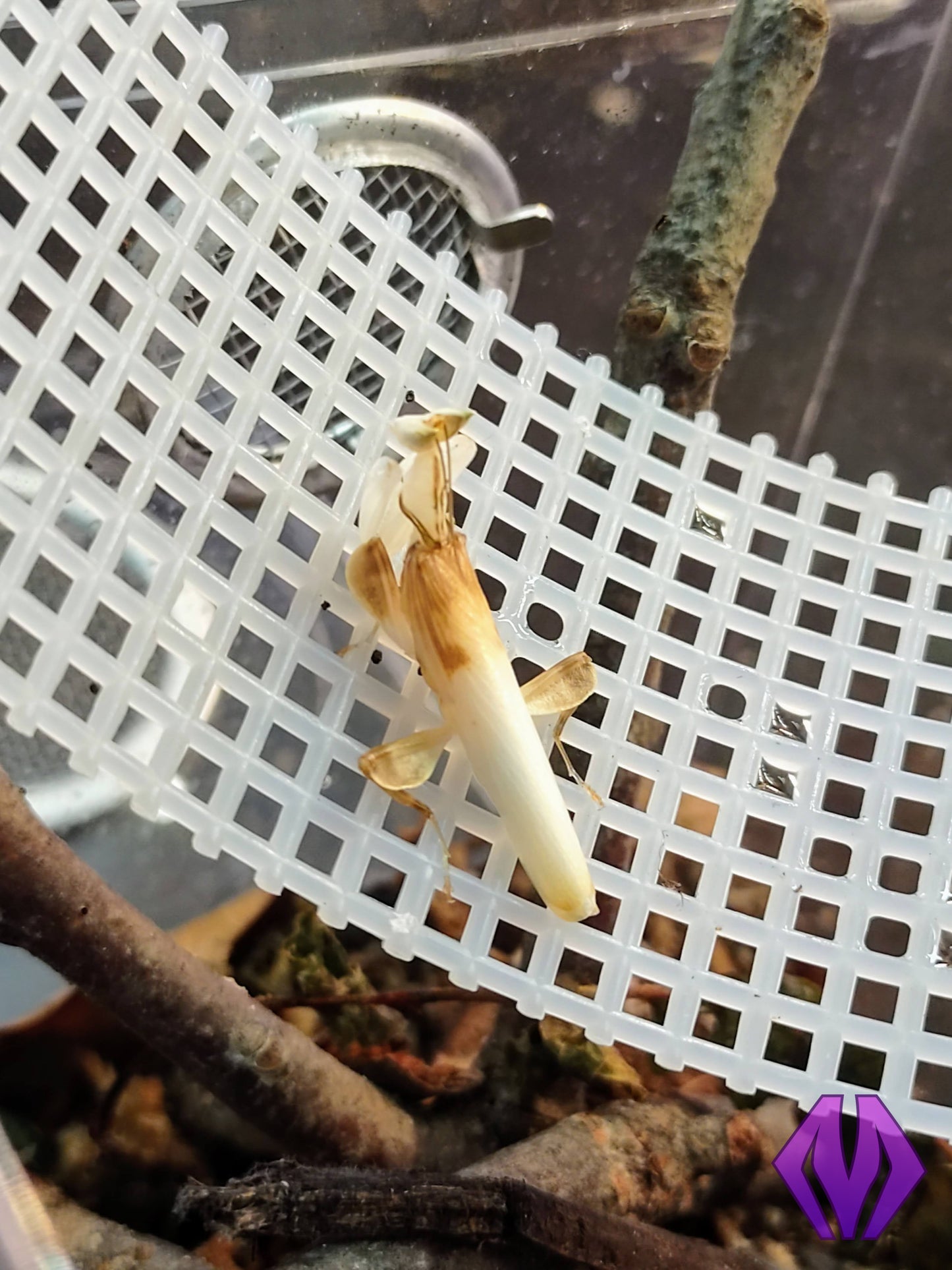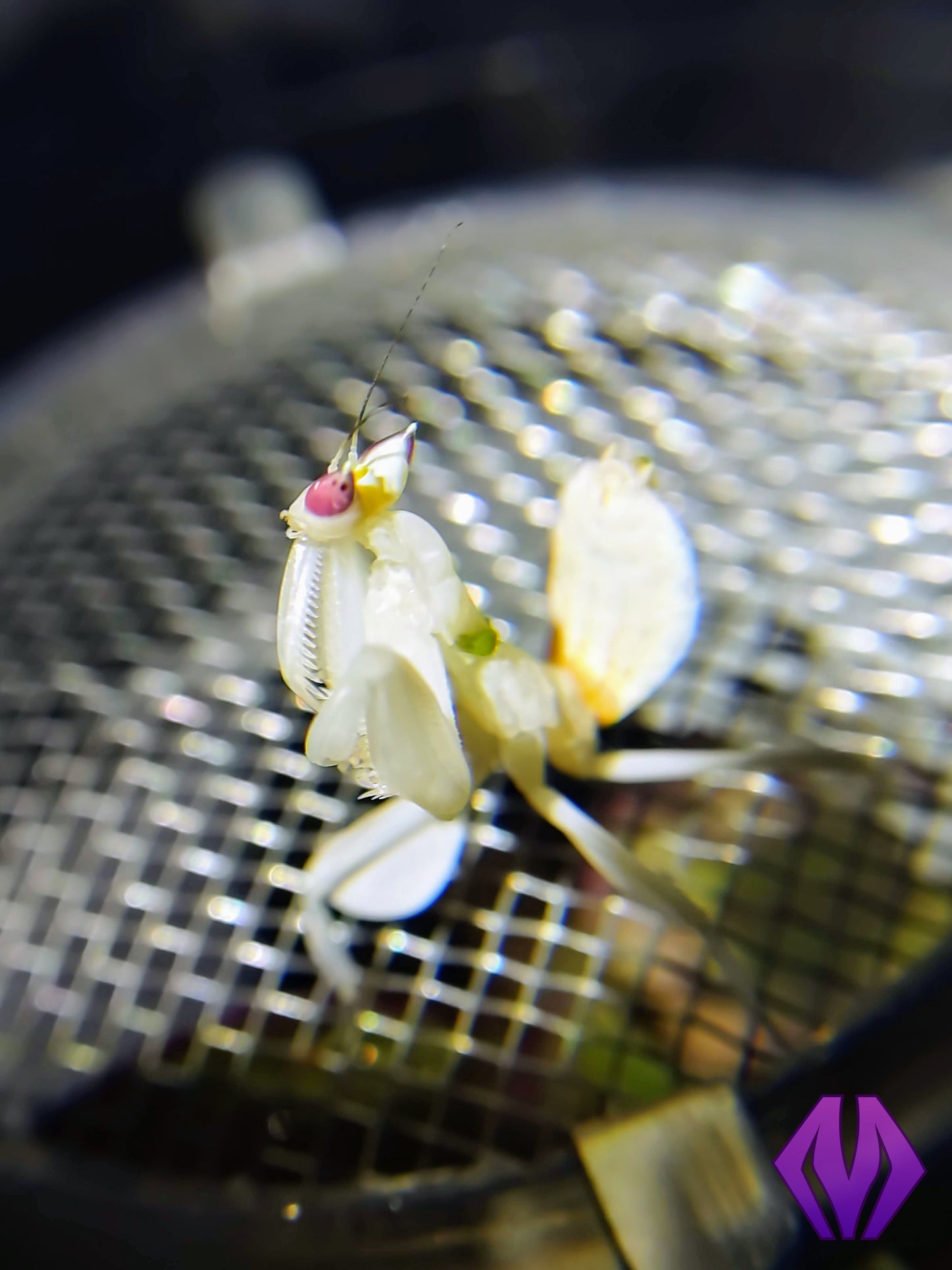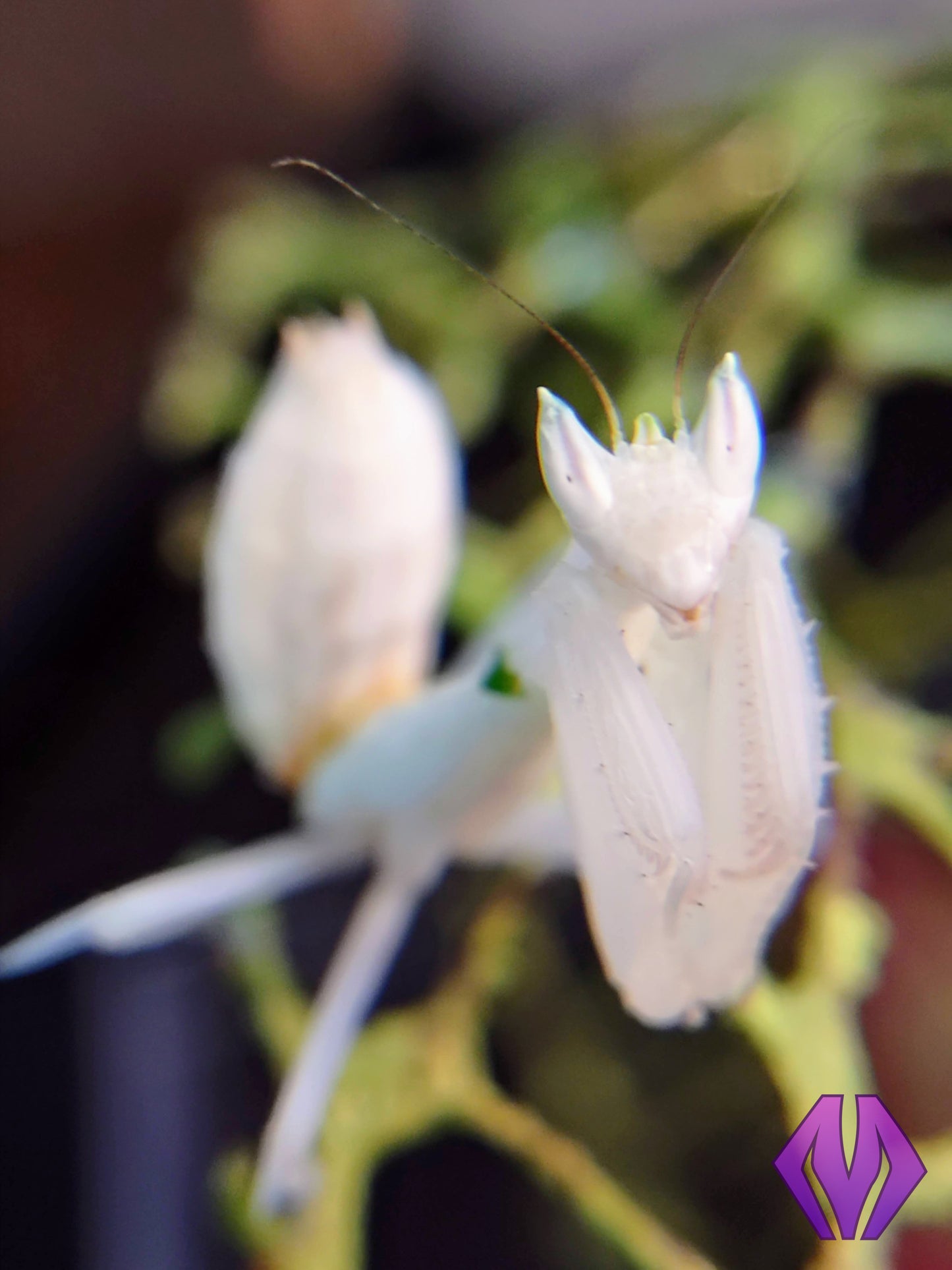 Came alive and well!
The little guy came alive and healthy!