regal jumping spider 5i+ PINK chelicerae
Regular price
Sale price
$34.99
Unit price
per
Sale
Sold out
UNSEXED "regal jumping spider" (
Phidippus regius
) "Apalachicola" juveniles available from Marshall Arachnids. captive-bred and domestically-produced by our breeder partners, these spiders are approximately ¼-½" in size (5th instar to young subadults) and eating ⅛" crickets and roaches.
pink chelicerae are a sign but not a guarantee that the spider may be a female. we cannot guarantee the sex of your spiderling at this stage of development.
the photos of the adult spiders in this listing are adult REPRESENTATIVES of the juvenile spiderling you will receive. we cannot predict the color phase of your spider at this stage of development.
⟹ ⟹ SHIPS VIA FEDEX PRIORITY OVERNIGHT ONLY ⟸ ⟸
---
please read our care guide BEFORE purchasing this species.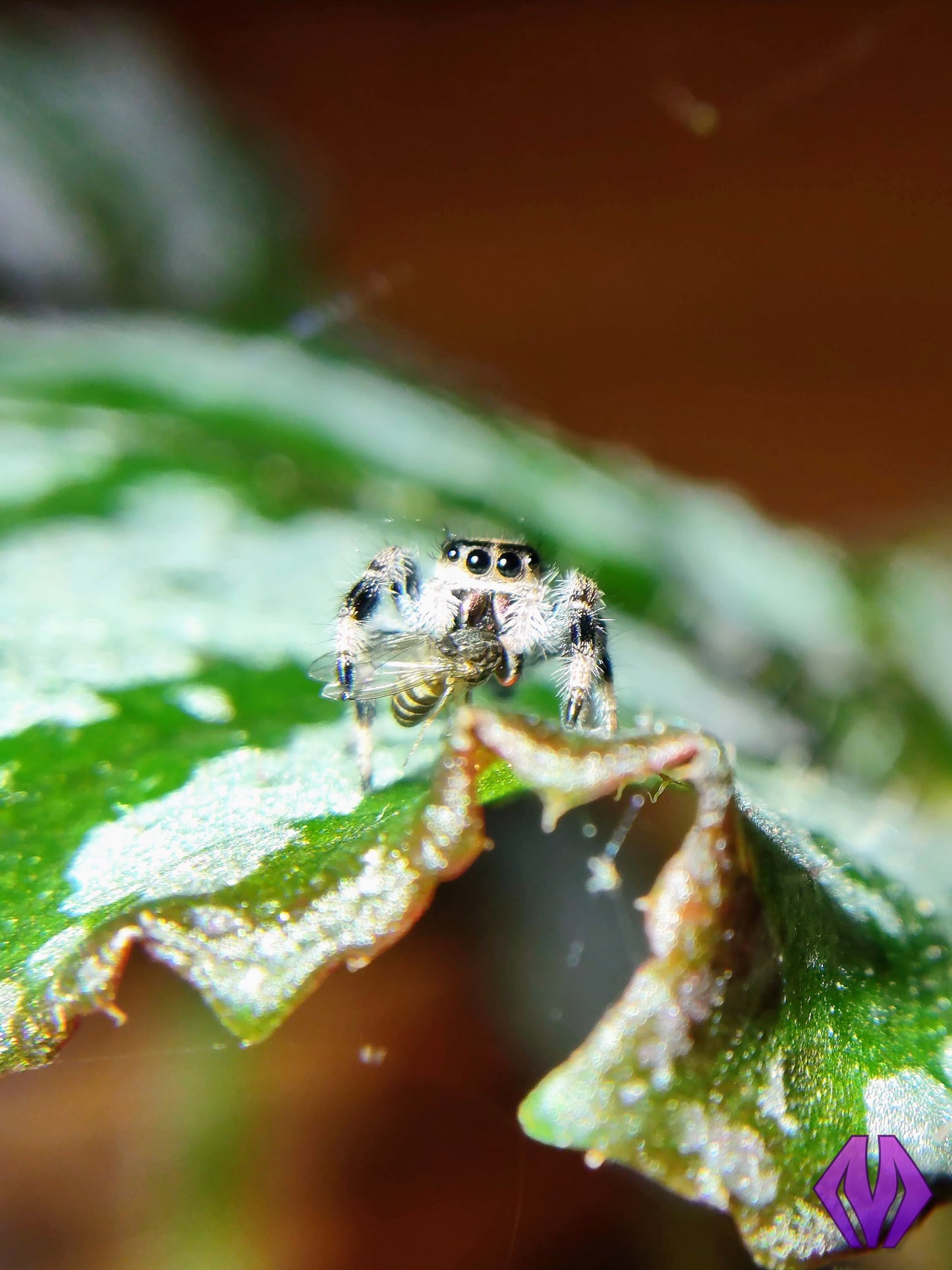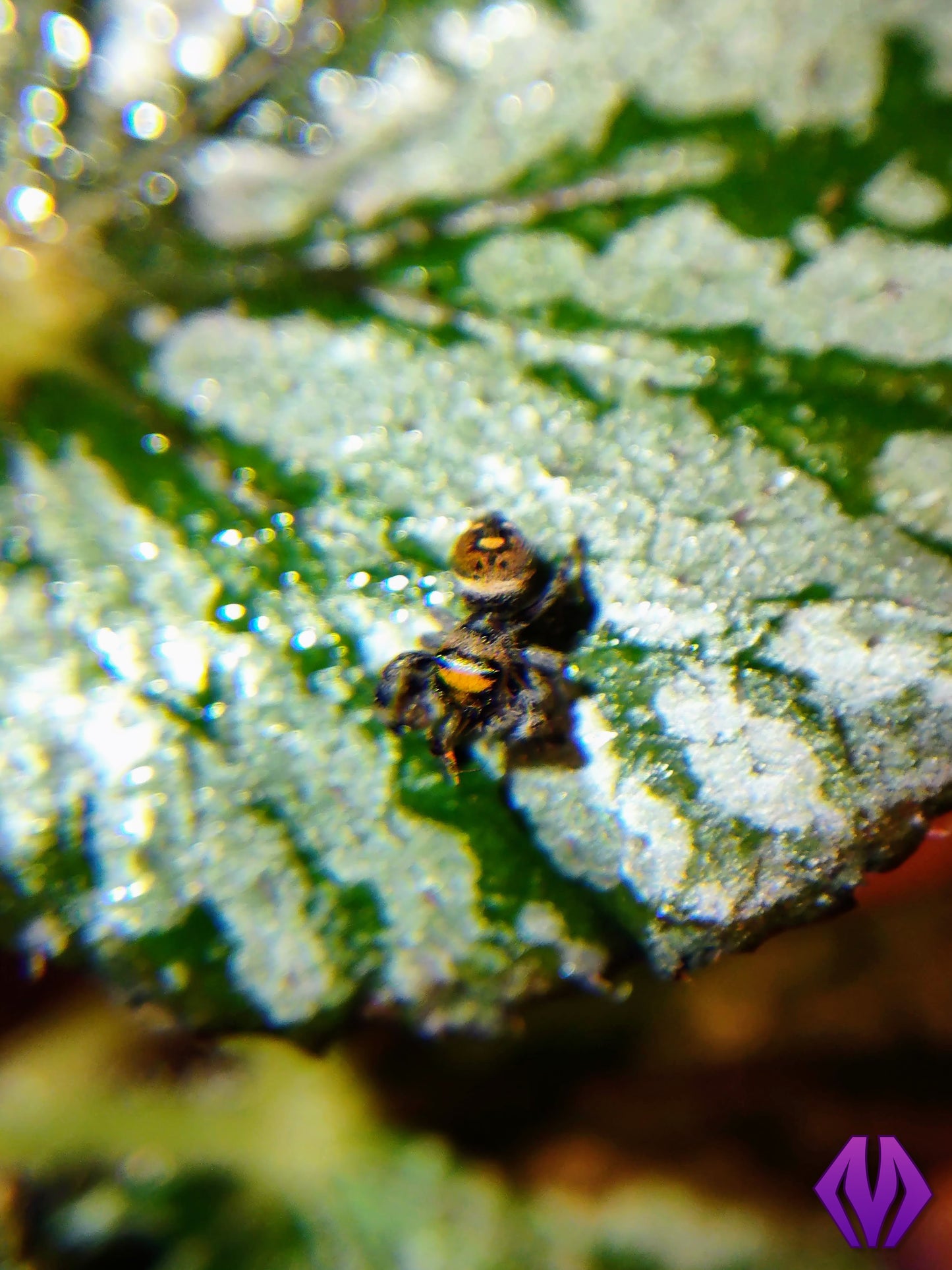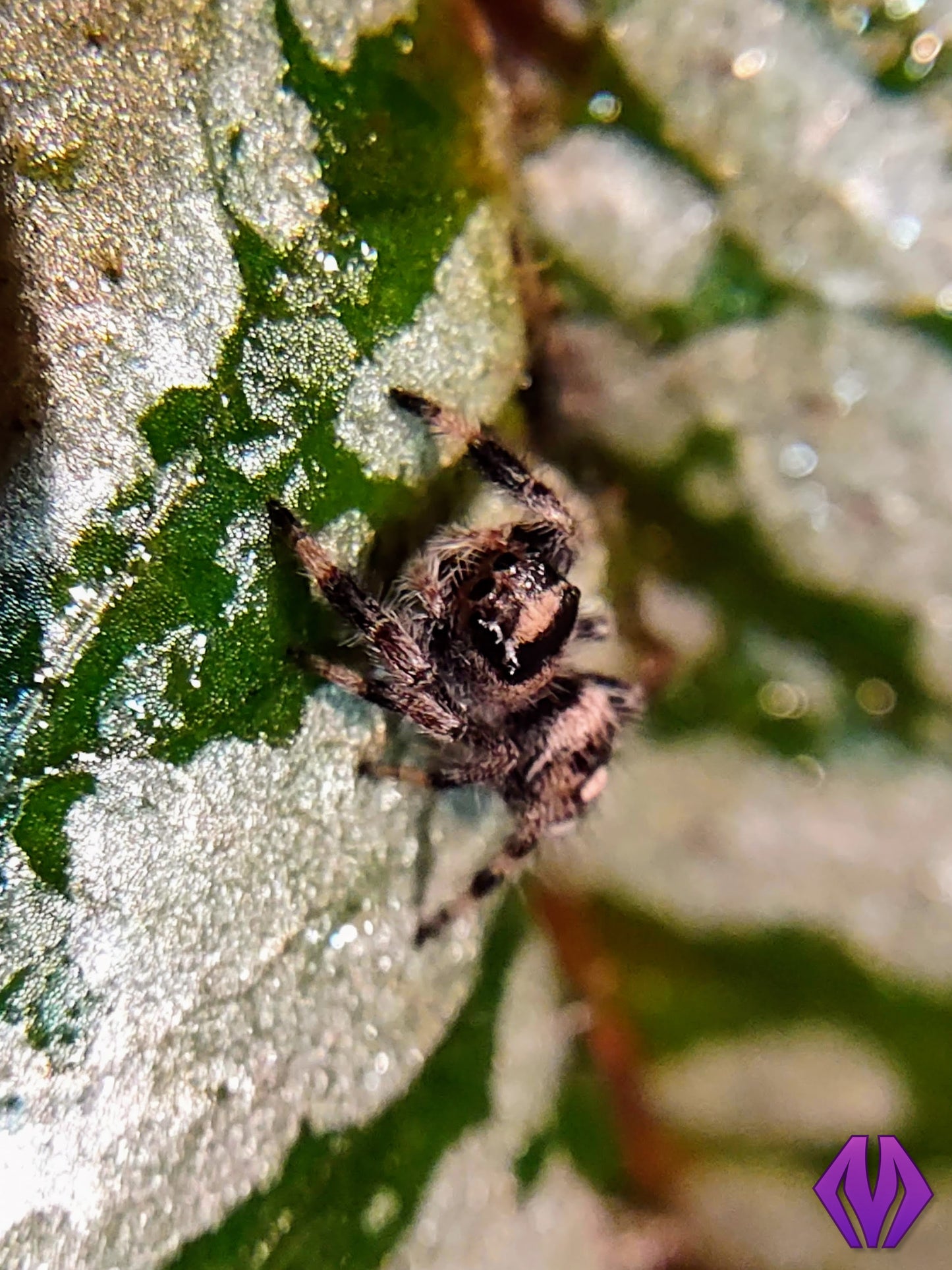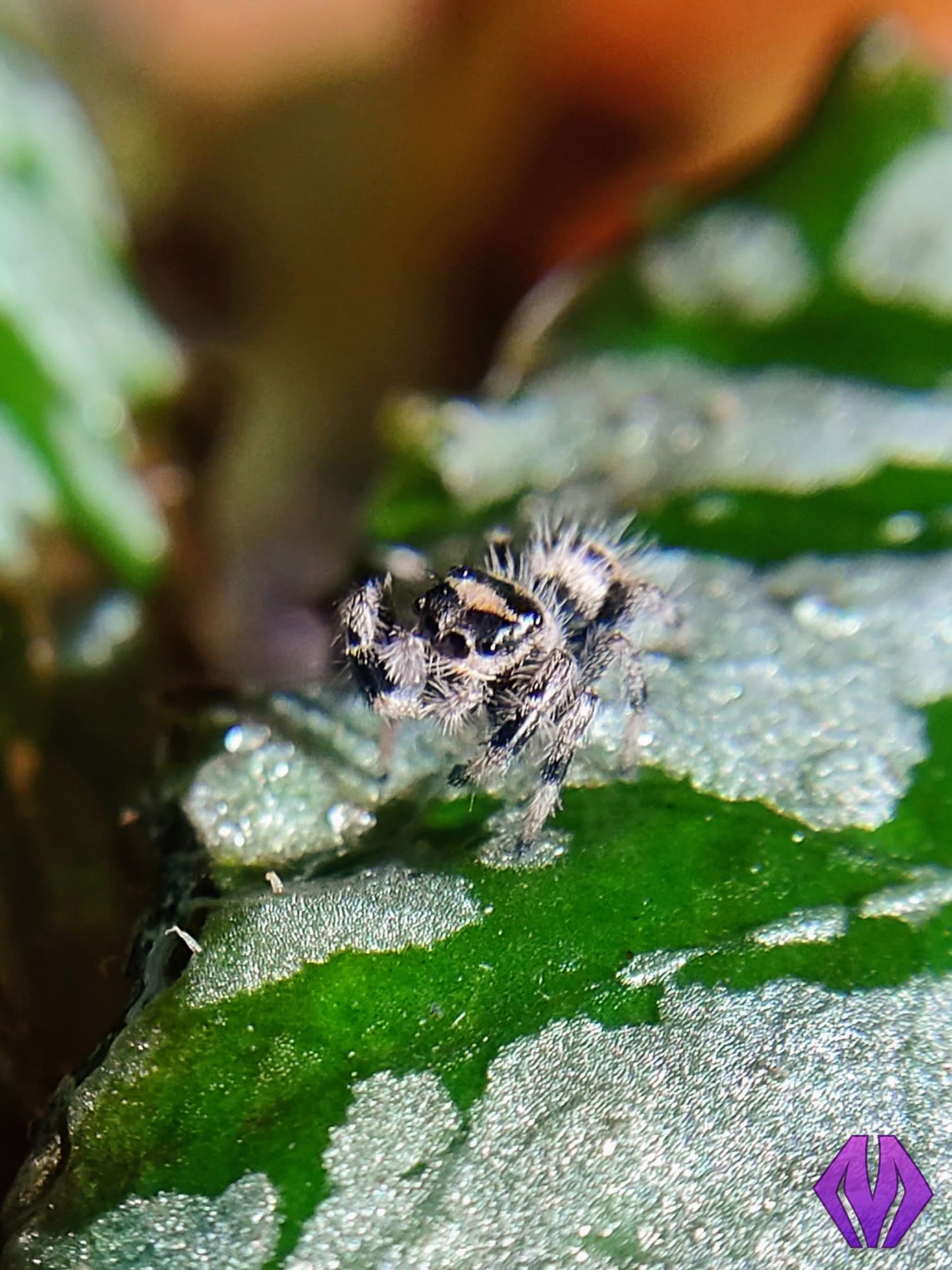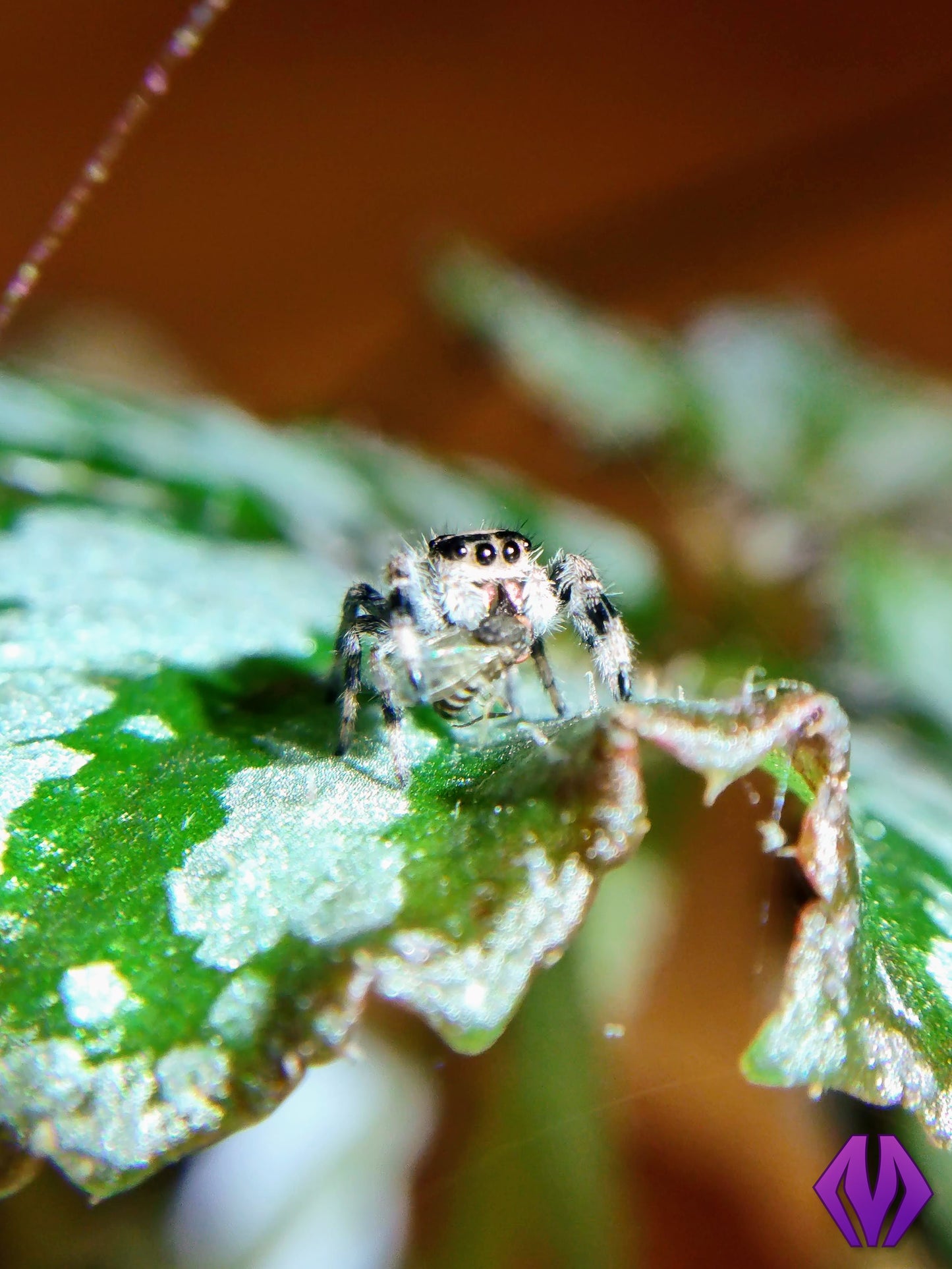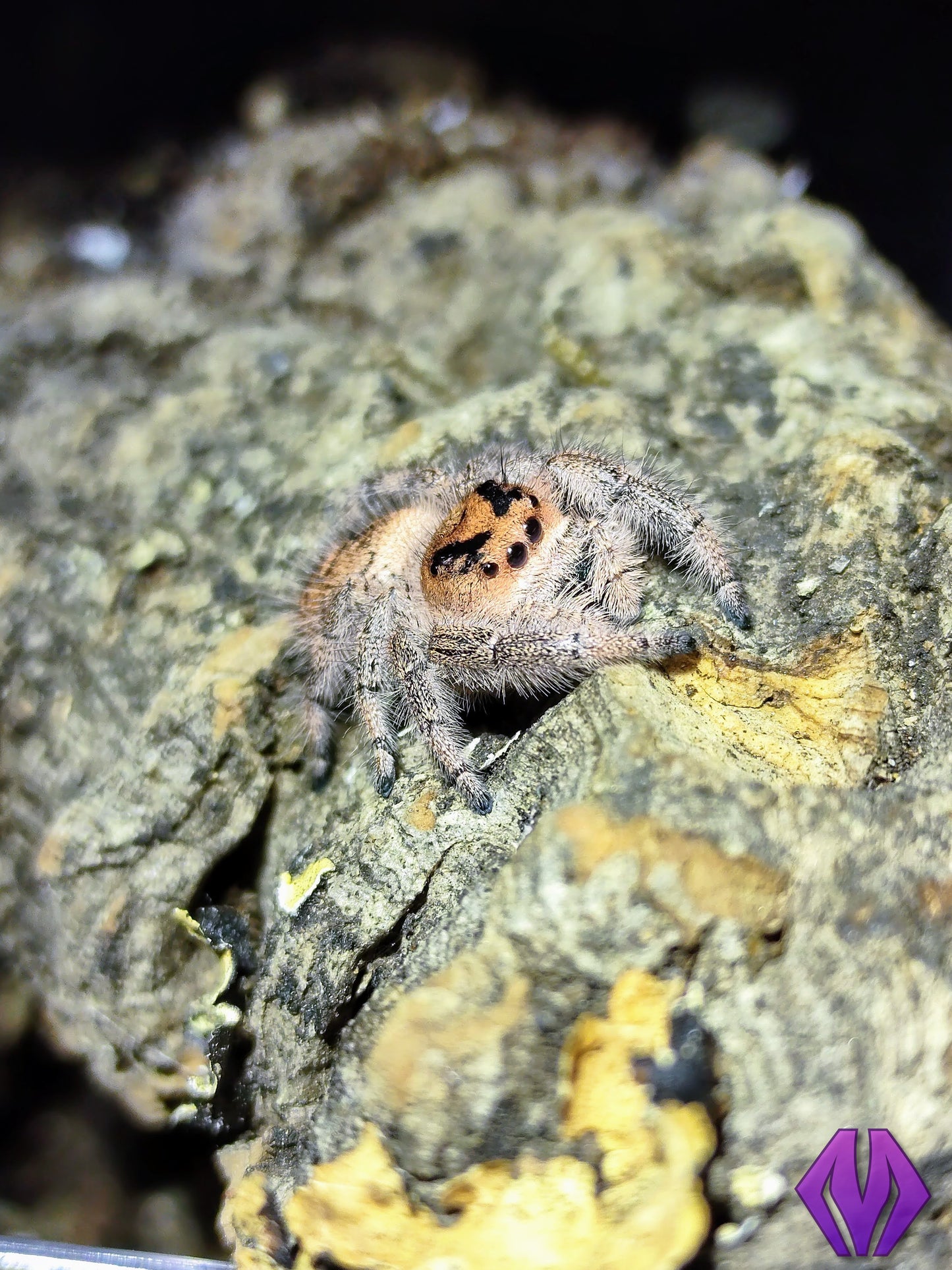 I love my little jumping spider!
This is the second arachnid I have purchased from Marshall Arachnids and I'm again impressed! Great communication and fast delivery. I can't wait until more regals are in stock because I'd love to buy another!
I love her!
I am in love with everything about her, her pink Chalicerea, her size, tame nature, and her coloring. She's perfect and molted 2 days ago, I'm so happy I made the leap and will be doing so again for future needs, the entire process was just so easy that I rate the entire experience 10/10. I bought two little ones and both came carefully wrapped and
looked very comfy, now I can spoil them both. Thank you so much Marshalls.
Regal Jumping Spider
Regal jumping spiders in good health. Well packaged. Good communication. Fast delivery.