regal jumping spider 5i+ GREEN chelicerae
Regular price
Sale price
$29.99
Unit price
per
Sale
Sold out
UNSEXED "regal jumping spider" (Phidippus regius) "Apalachicola" juveniles available from Marshall Arachnids. captive-bred and domestically-produced by our breeder partners, these spiders are approximately ¼-½" in size (5th instar to young subadults) and eating ⅛" crickets and roaches.
green chelicerae are a sign but not a guarantee that the spider may be a male. we cannot predict the sex of your spiderling at this stage of development with any certainty.
the photos of the adult spiders in this listing are adult REPRESENTATIVES of the juvenile spiderling you will receive. we cannot predict the color phase of your spider at this stage of development.
⟹ ⟹ SHIPS VIA FEDEX PRIORITY OVERNIGHT ONLY ⟸ ⟸
---
please read our care guide BEFORE purchasing this species.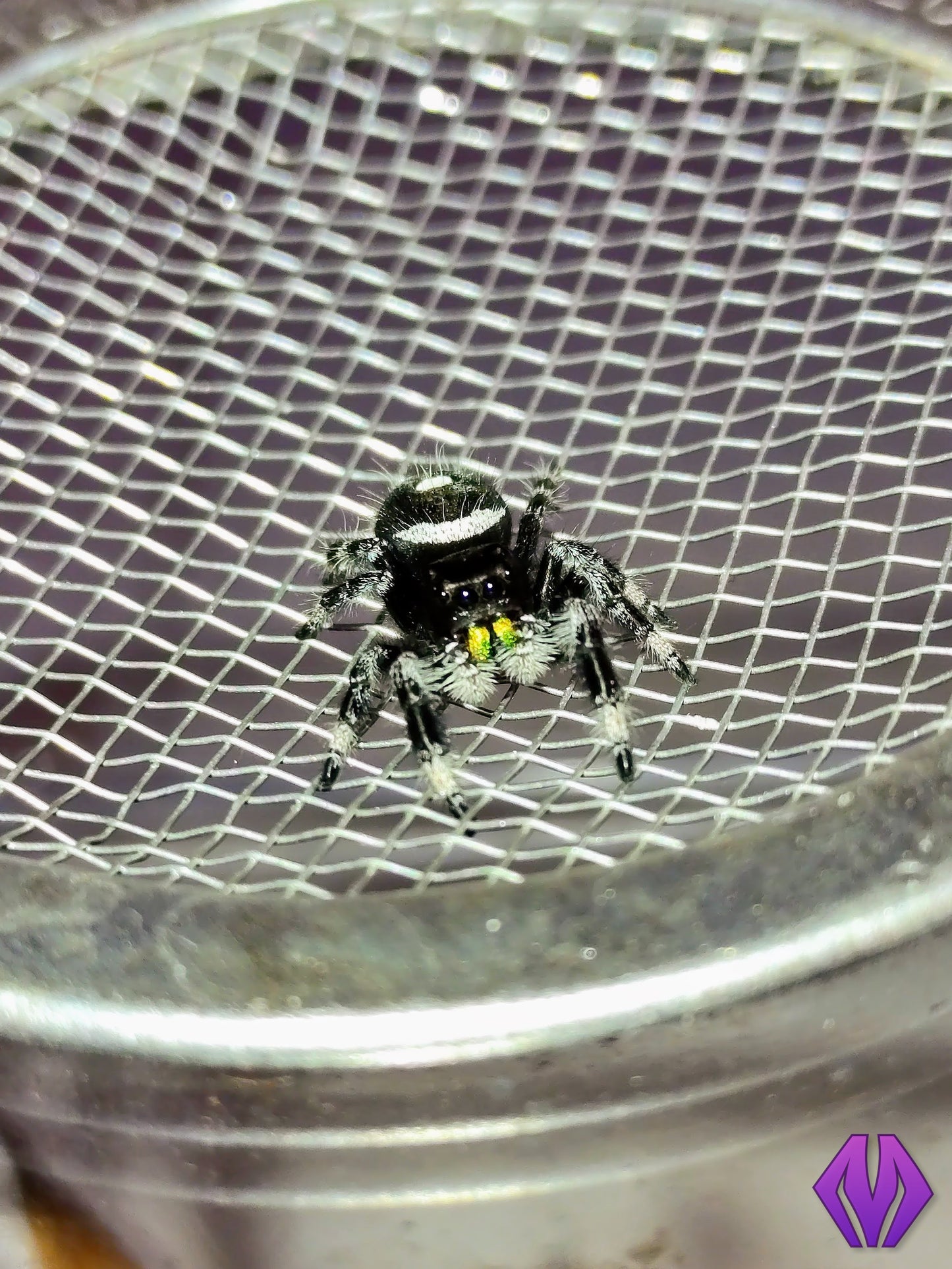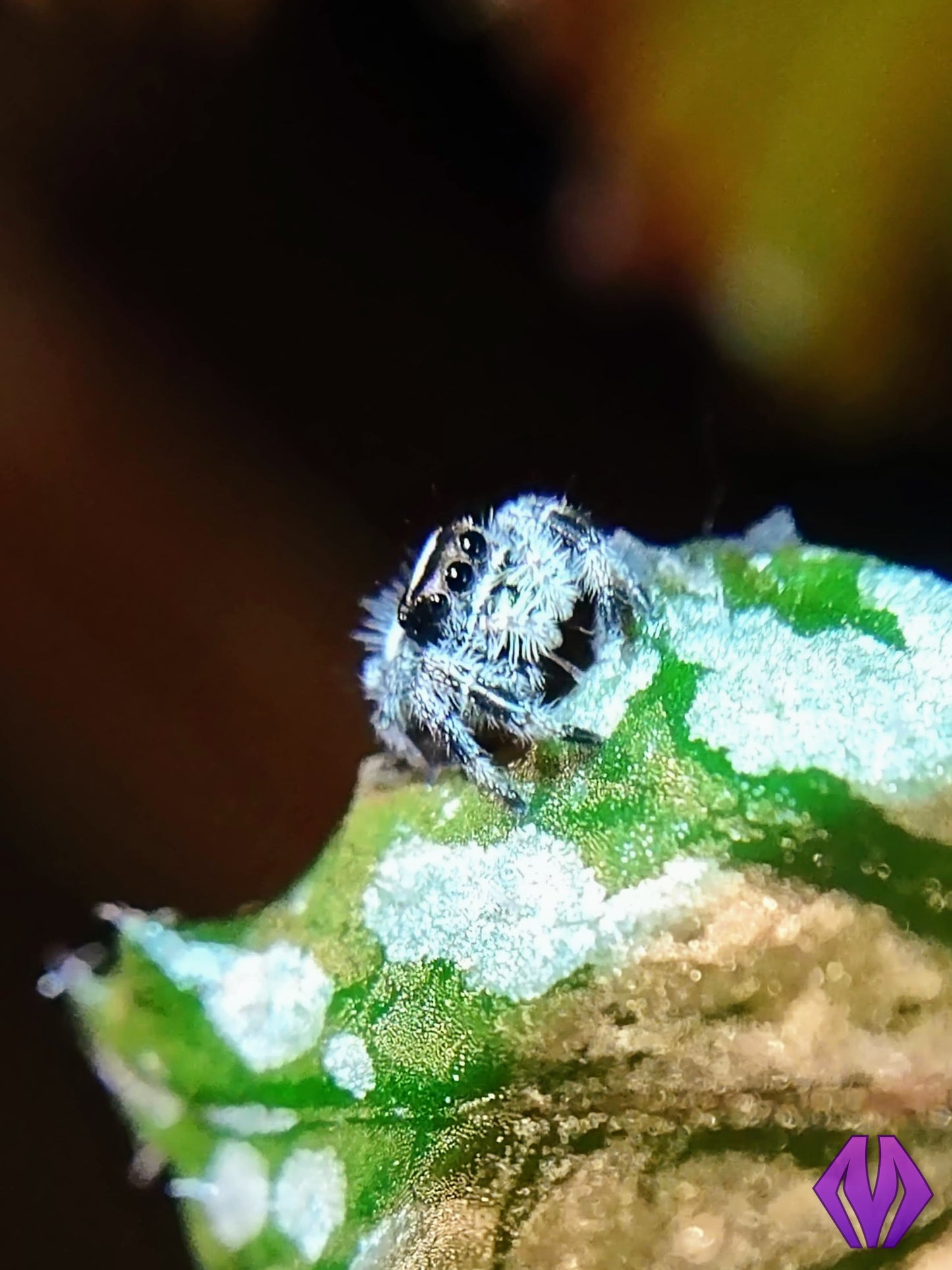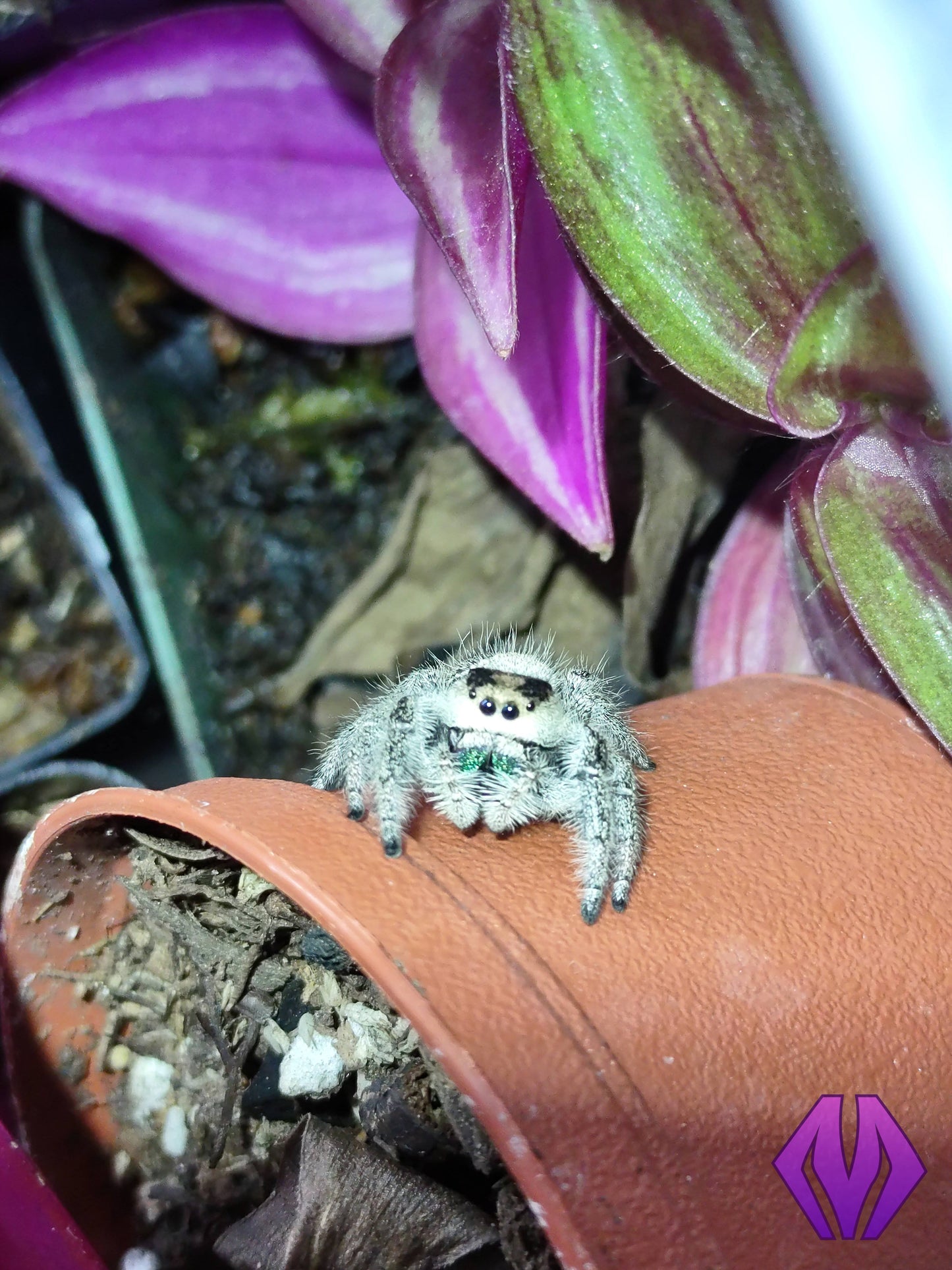 Wow!
This one was a seriously chunky monkey! Biggest jumping spood I think I've ever seen!
Great experience
My C. Elegans arrived via fedex overnight and it was super easy and fast to pick up. She/he is still a tiny sling but I can see the little heart butt developing already. Watched it explore its new home all evening, I'm in love!
Fantastic spider and even better customer service.
My new regal jumper is perfect and arrived alive and safe. Marshall arachnids customer service gave me updates on shipping since it was so cold here. They let me know how my spider was doing as well as kept me up to date on when Temps were warm enough to safely ship my new spider. Will definitely shop and recommend them.
Wonderful experience!
Marshall Arachnids is amazing to work with! They were quick to schedule delivery of my jumping spider. My spider is so cute, active and curious and as as ordered Green Chelicerae! I also orders a small enclosureand it is perfect! it is magnet closure, slides open so not to disturb any hammocks the spood makes at the top. Ryan and Jess were prompt with delivery, and so nice! You will be very pleased with their quality of work on enclosures, quality of care for the spiders ( and other buggies), and overall quality of business. I have no doubt going forward where I will get more Jumping spoods, enclosures and other items for my baby spoods!
Jumping Spiders
I would recommend them to anyone! Prompt responses, very helpful and most important, heathy babies! 😍 Packaged very well.