Psalmopoeus victori ¾-1"
Regular price
$79.99
Sale price
$69.99
Unit price
per
Sale
Sold out
"Darth Maul tarantula" (Psalmopoeus victori) unsexed spiderlings available from Marshall Arachnids. these slings are about ¾-1" DLS and currently feeding on ⅛-¼" crickets.
⟹ ⟹ SHIPS VIA FEDEX PRIORITY OVERNIGHT ONLY ⟸ ⟸
---
quick facts:

native to South America
New World
no urticating hairs
arboreal
tropical
please read our Psalmopoeus care guide (coming soon!) BEFORE purchasing this species.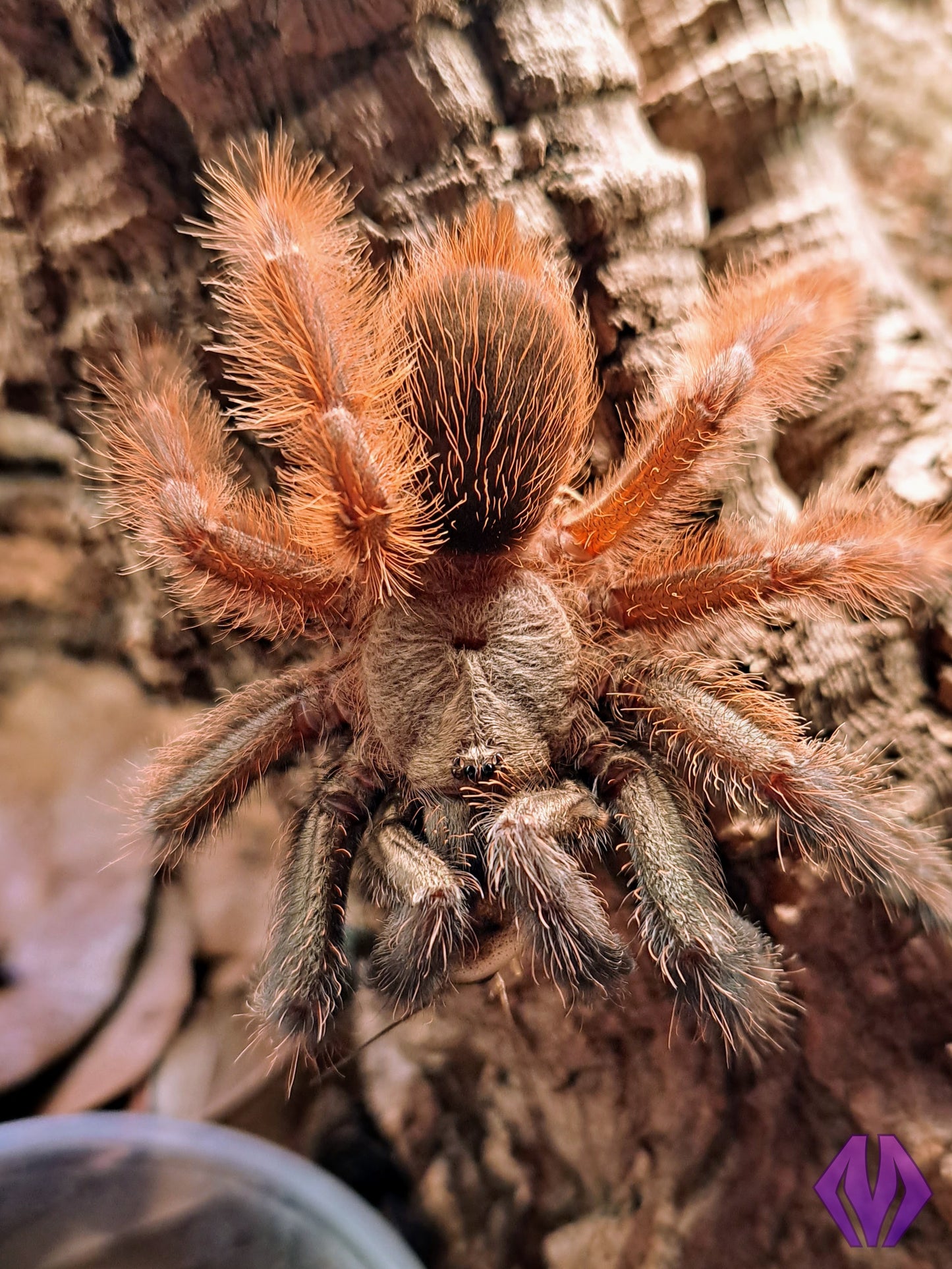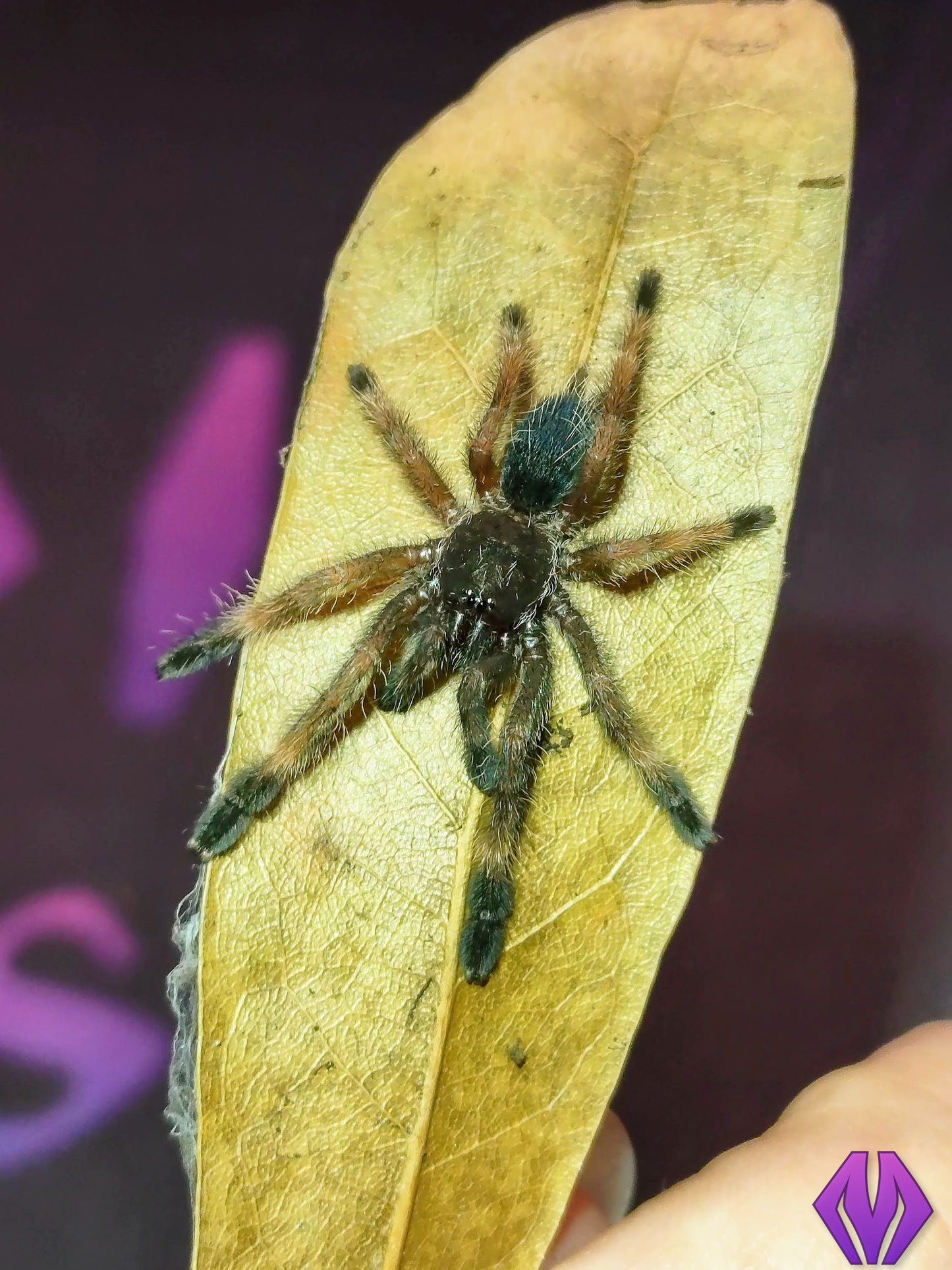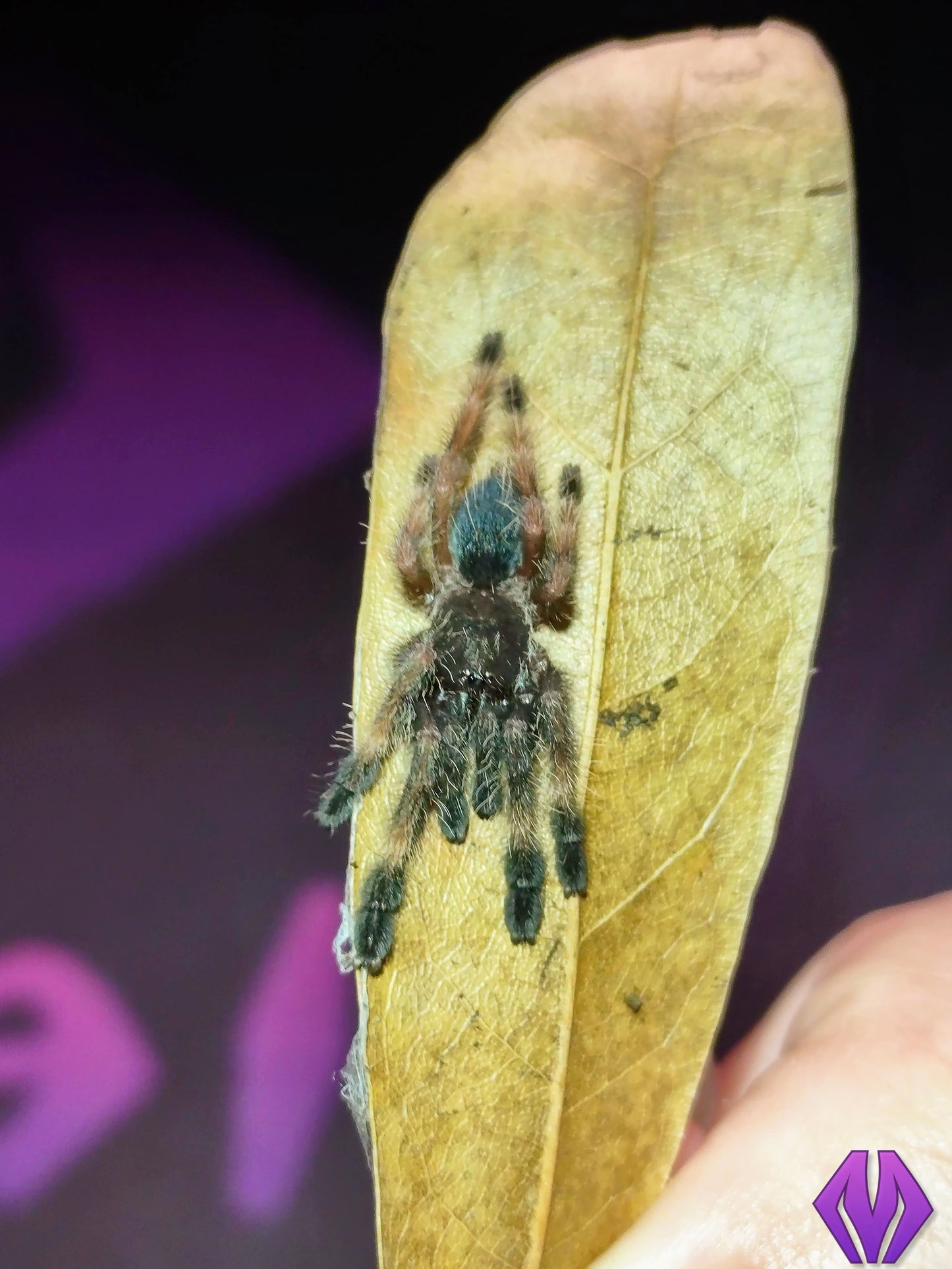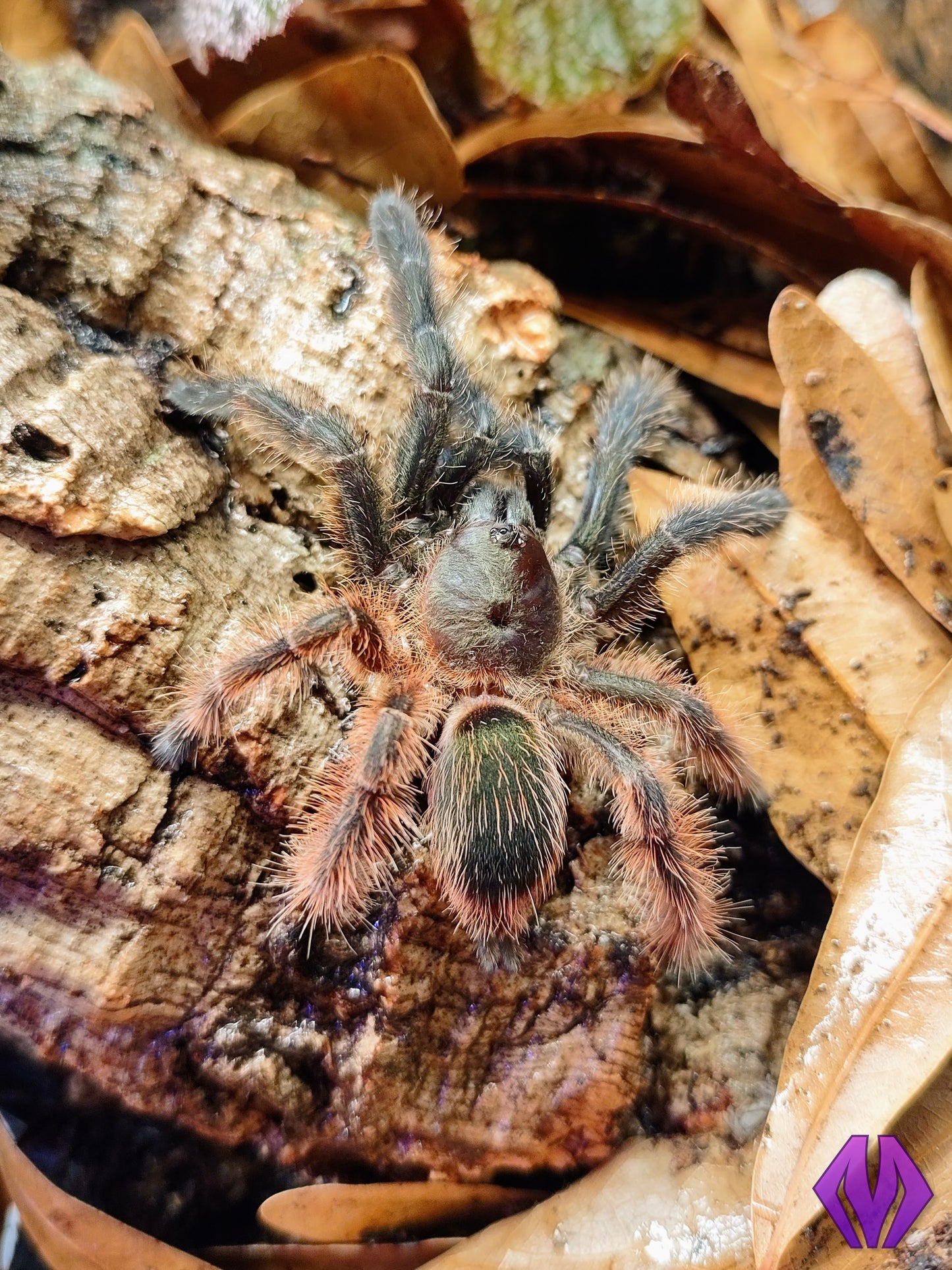 Lamborghini of tarantulas
I couldn't be any happier or more amazed with the 13 tarantulas I received! I specifically wanted a P. Metallica and Versicolors from here because of the thought and care put into them that I believe is on the next level and correct path compared to other breeders. I have set up my tarantulas to have moving and differing light through the day as well as constant moving air. These animals are so active and "happy" seeming! I see them out basking or working everyday and it's an absolute pleasure to be able to watch them thrive. 11 out of ten recommend going with Marshall Arachnids!