Poecilotheria metallica 1.25"+ MALE
Regular price
$119.99
Sale price
$99.99
Unit price
per
Sale
Sold out
juvenile MALE "sapphire ornamental" (Poecilotheria metallica) tarantula spiderlings produced here at Marshall Arachnids. these juveniles are at least 1.25-1.5" DLS and are already feeding on ½" crickets and dubia roaches.
⟹ ⟹ SHIPS VIA FEDEX PRIORITY OVERNIGHT ONLY ⟸ ⟸
---
quick stats: 
Old World

native to India

arboreal

tropical

very fast

intermediate experience recommended

medically-significant venom
please read our care guide BEFORE purchasing this species.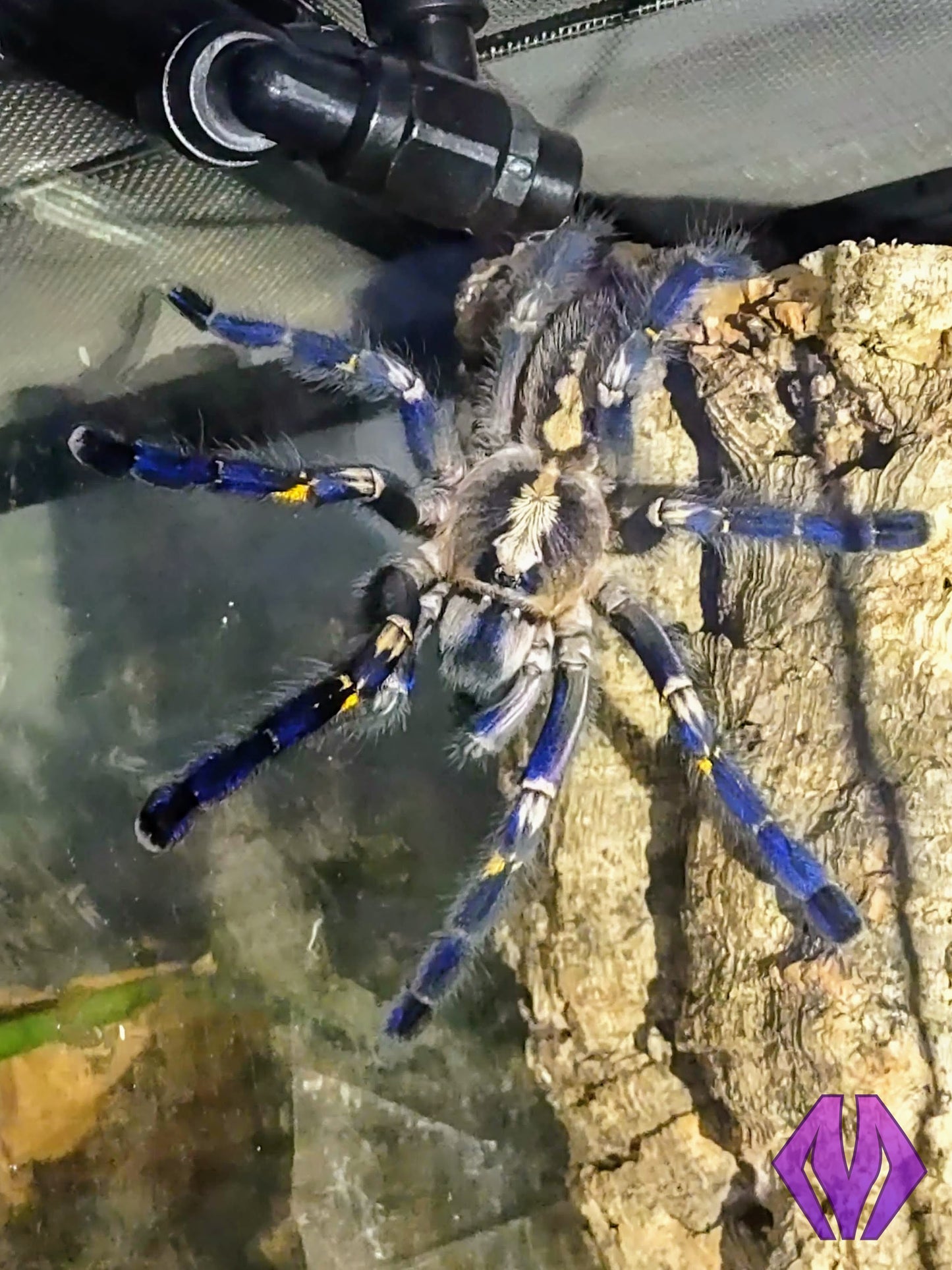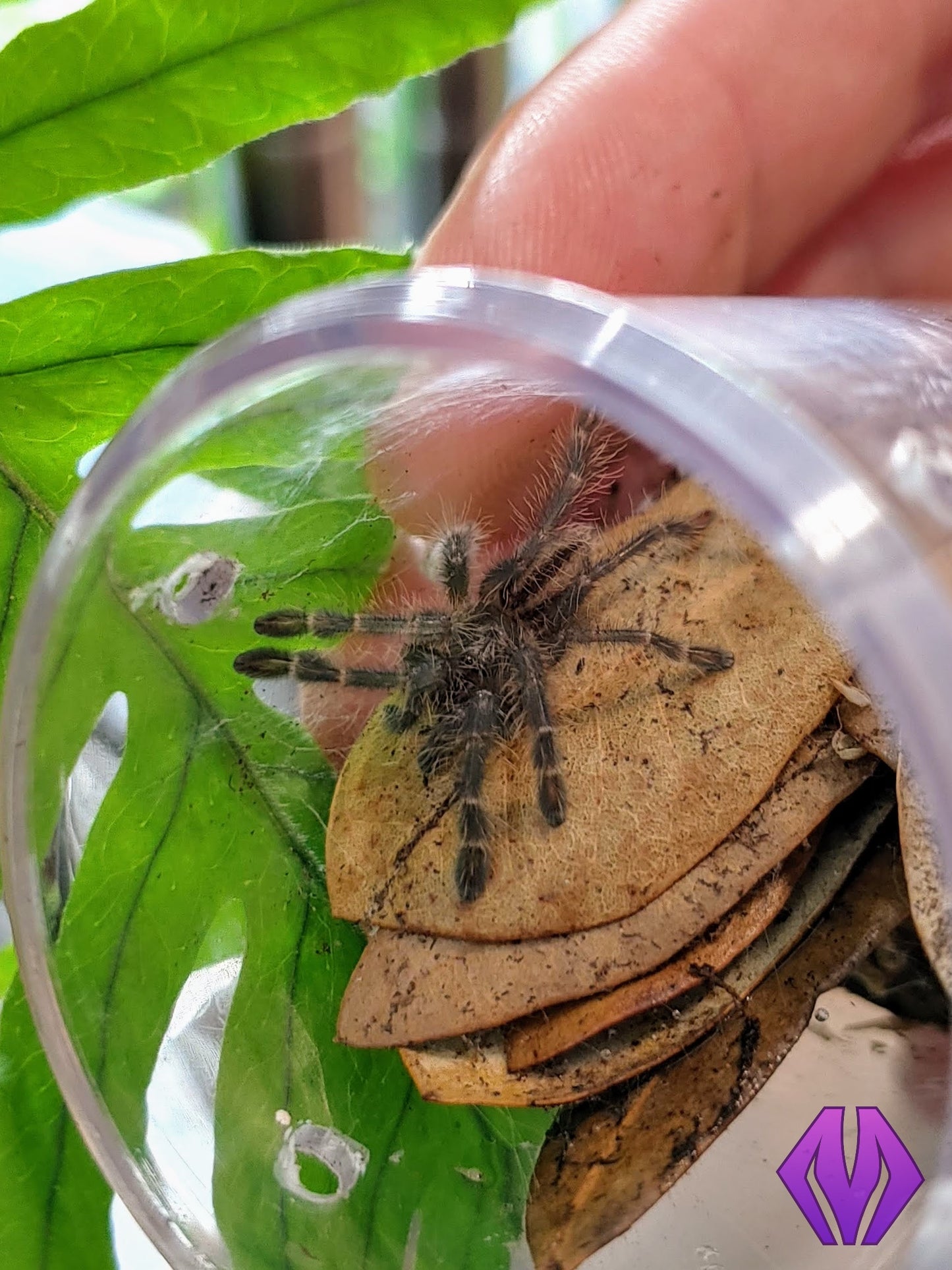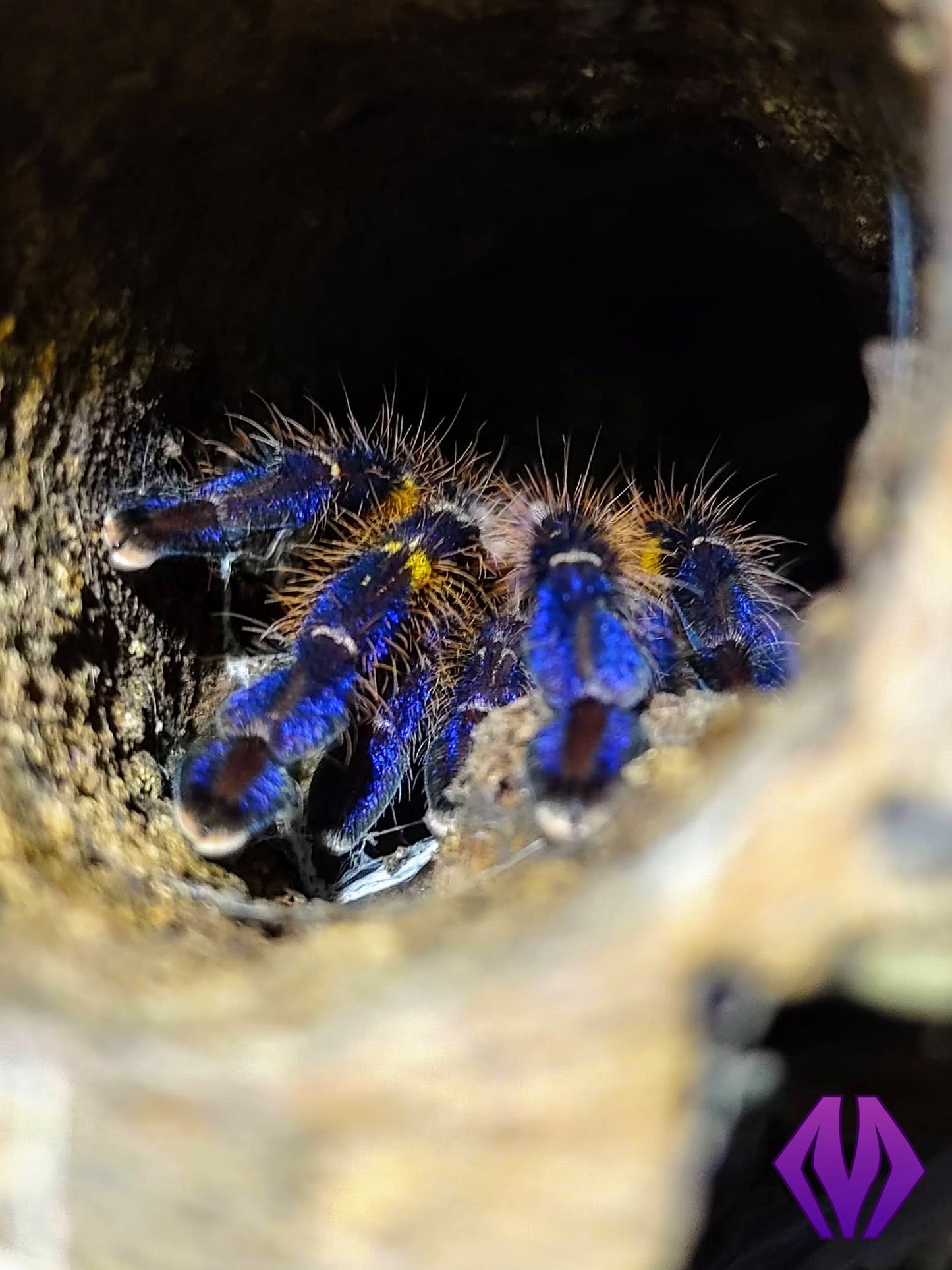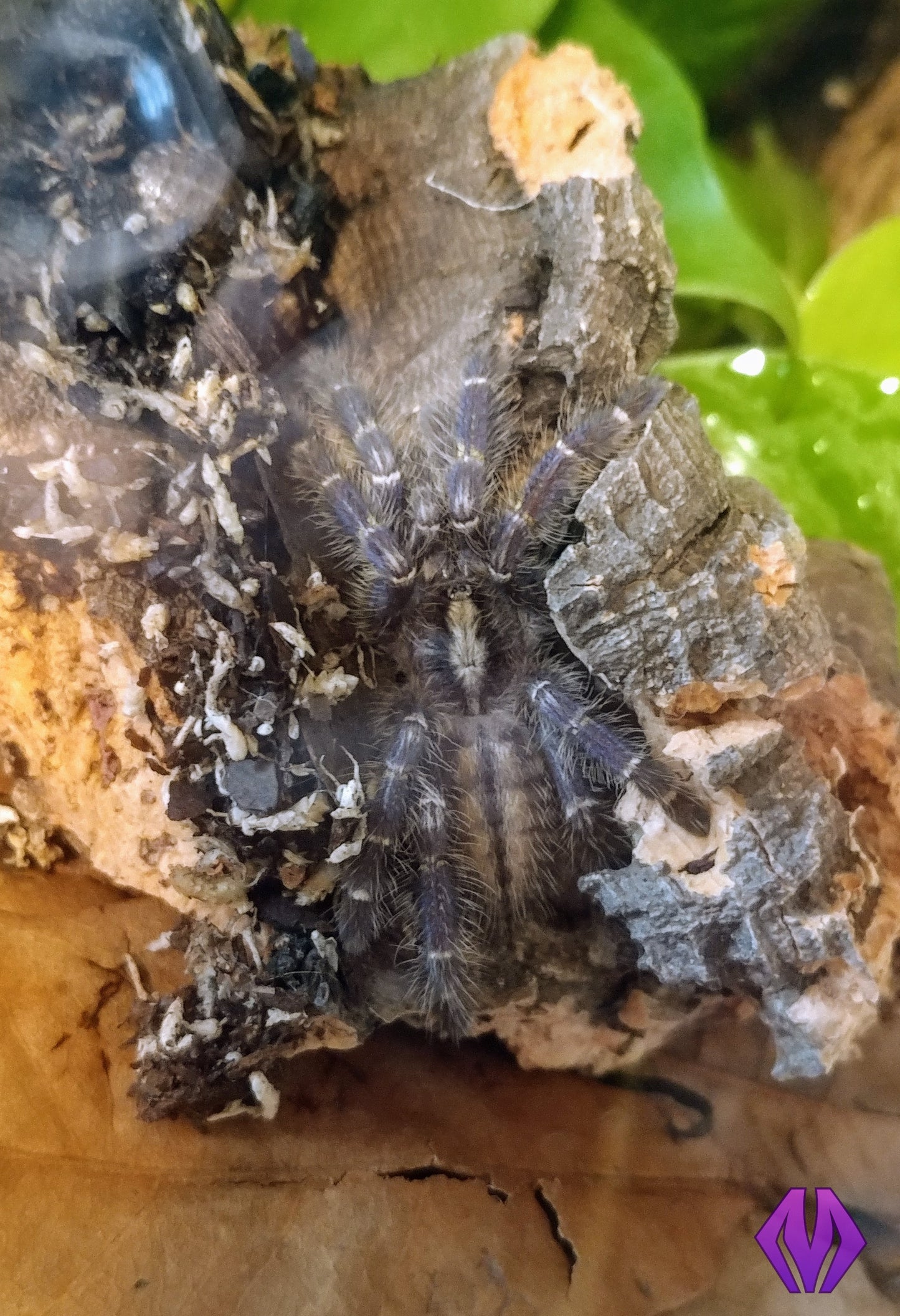 Poecilotheria metallica
100% satisfied. Healthy sling, great communication, packaged properly. I will be recommending you guys to anyone who asks!
tarantulas
great all around experience - great communication and very professional - everything was packaged very well and all my slings are super healthy and eating like champs! will definitely be doing business again! thank you!
P. metallica
She arrived fat and healthy!
P. Metallica
We ordered ours from Marshall's arachnids, their customer service was top notch. The P Metallica's are not easy to find. We ordered 2 and they are little characters and fun to take care of. Definitely healthy and vigorous eaters with a bit of a feisty side as spiderlings. We will enjoy watching them grow.