Avicularia minatrix ½"+
Regular price
$99.99
Sale price
$89.99
Unit price
per
Sale
Sold out
"Venezuelan red-slate pinktoe" (A. minatrix) tarantula spiderlings available from Marshall Arachnids. these babies are feeding on ⅛" crickets and extra small little Kenyan roaches. slings are currently about ½-¾" DLS.
⟹ ⟹ SHIPS VIA FEDEX PRIORITY OVERNIGHT ONLY ⟸ ⟸
---
 please read our Avicularia care guide BEFORE purchasing this species.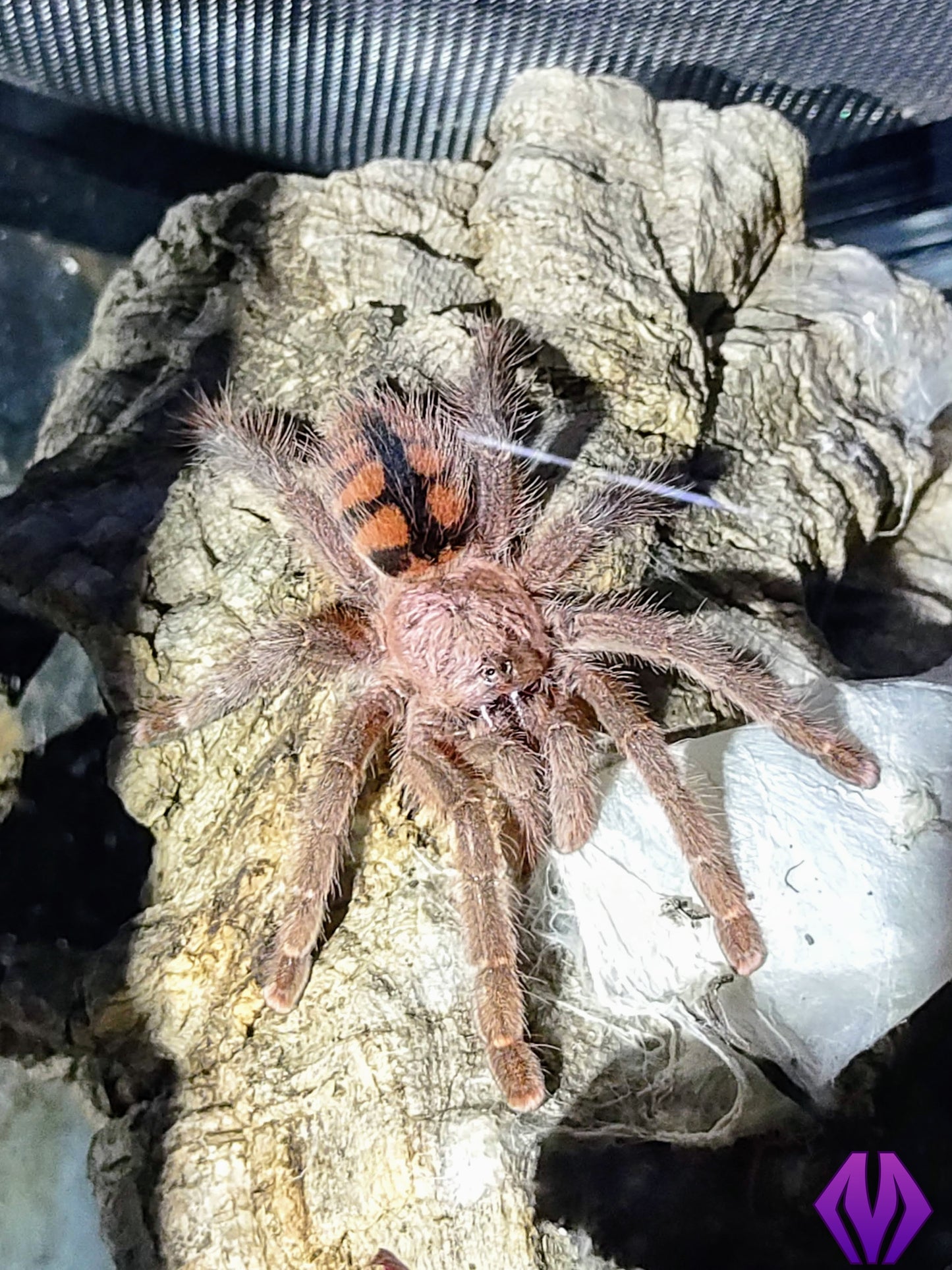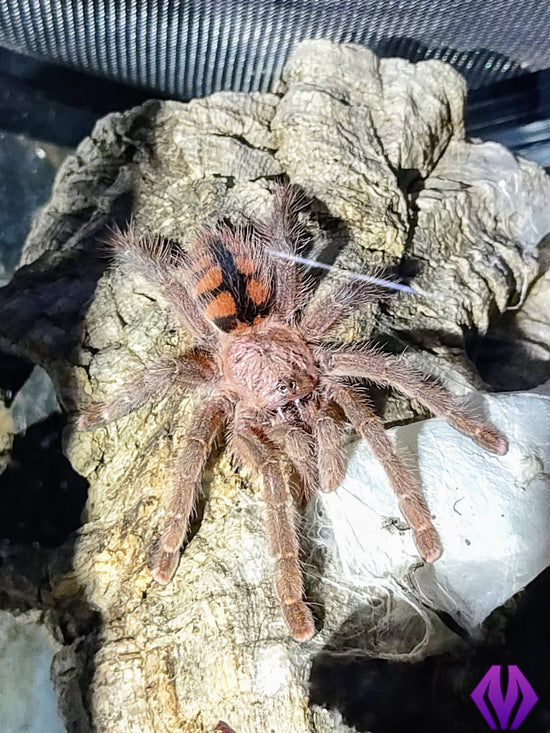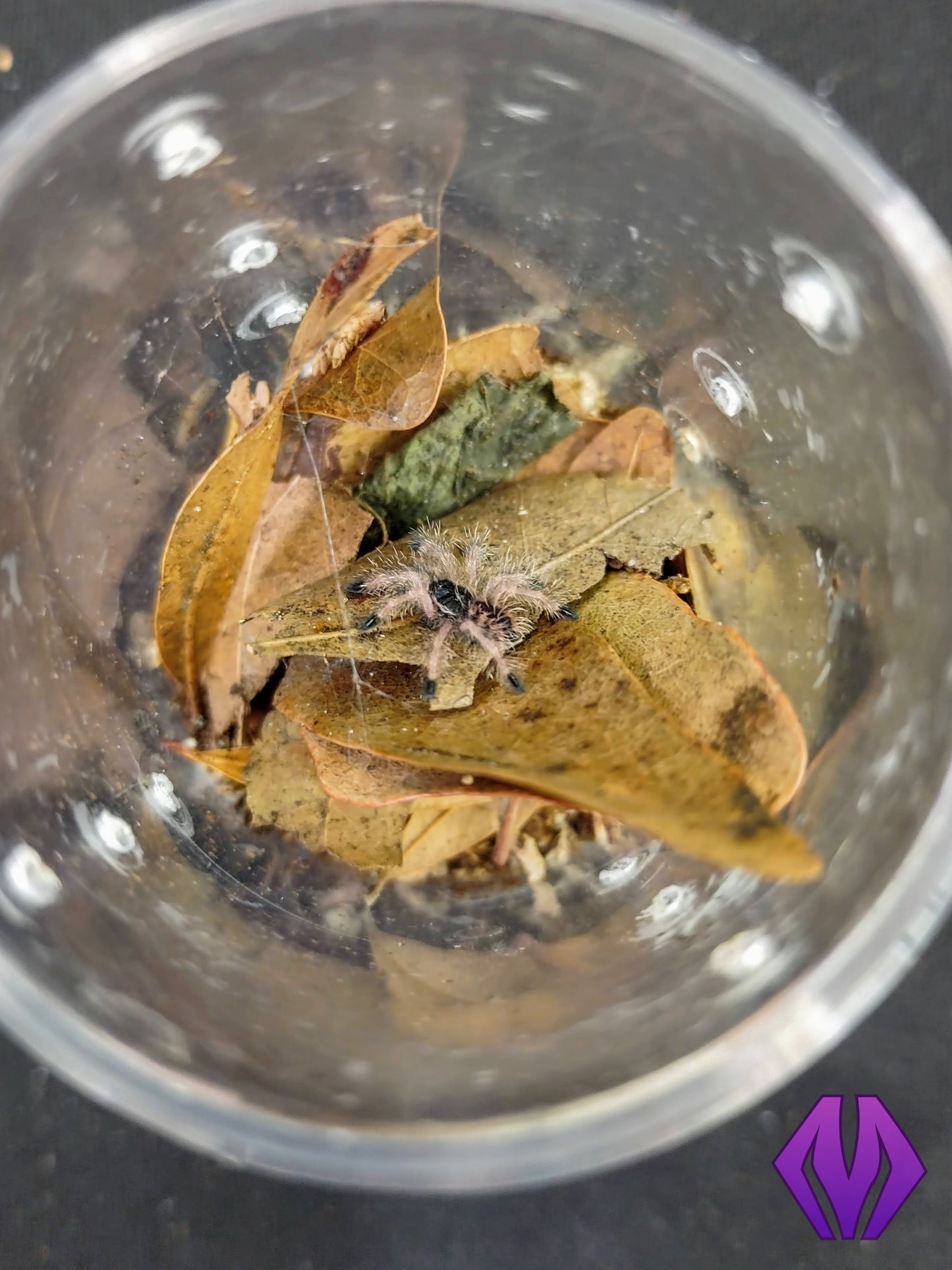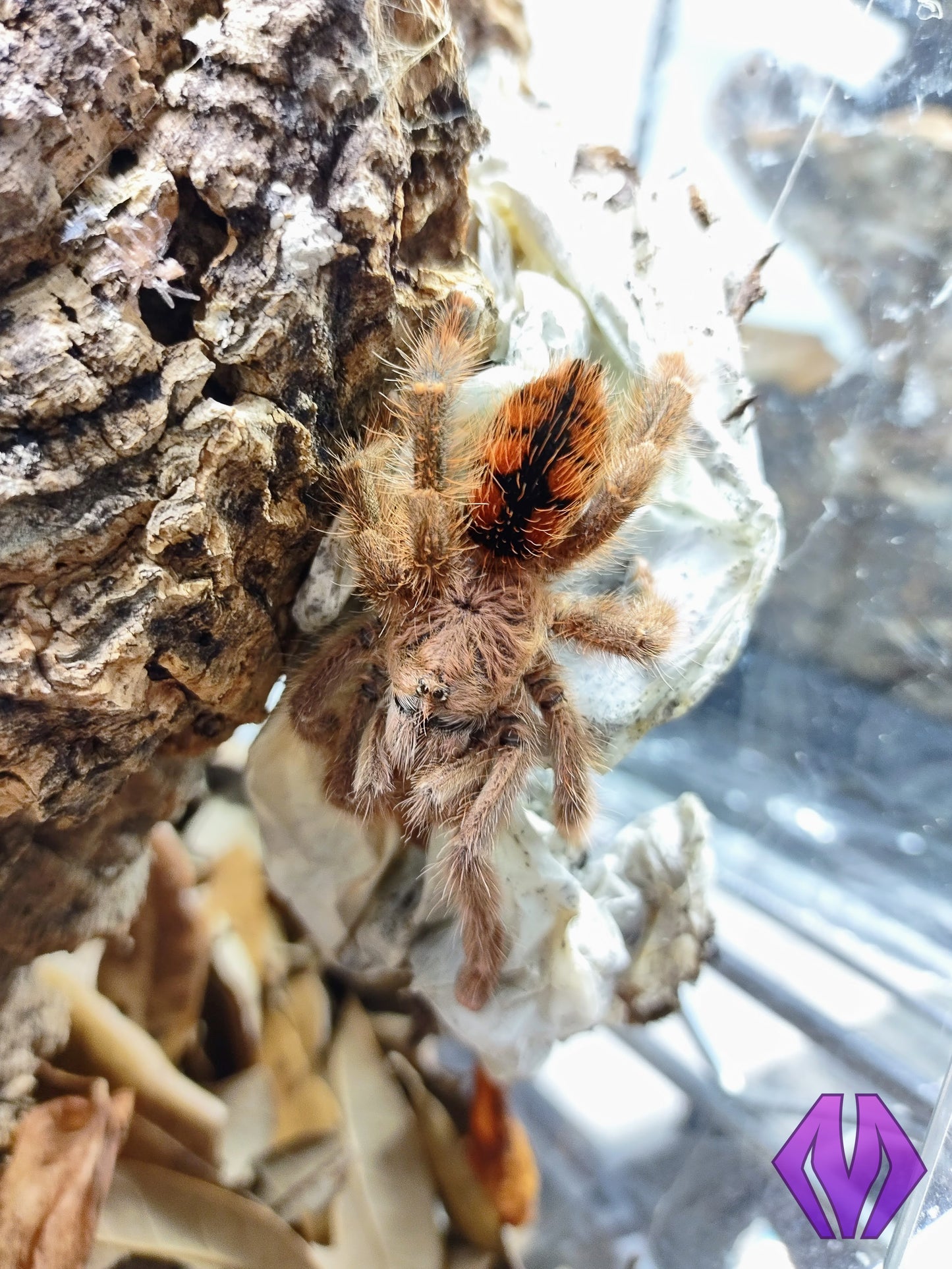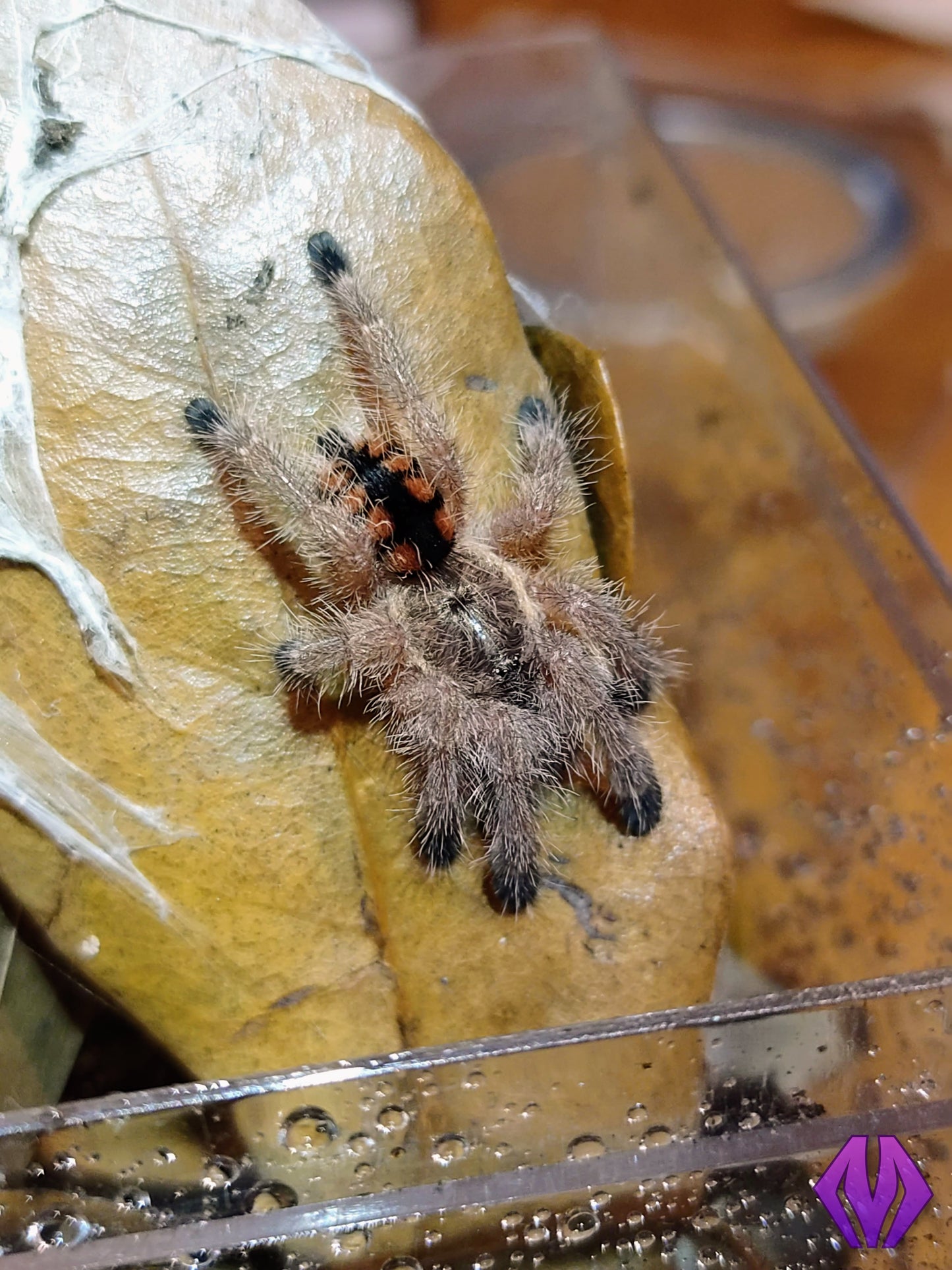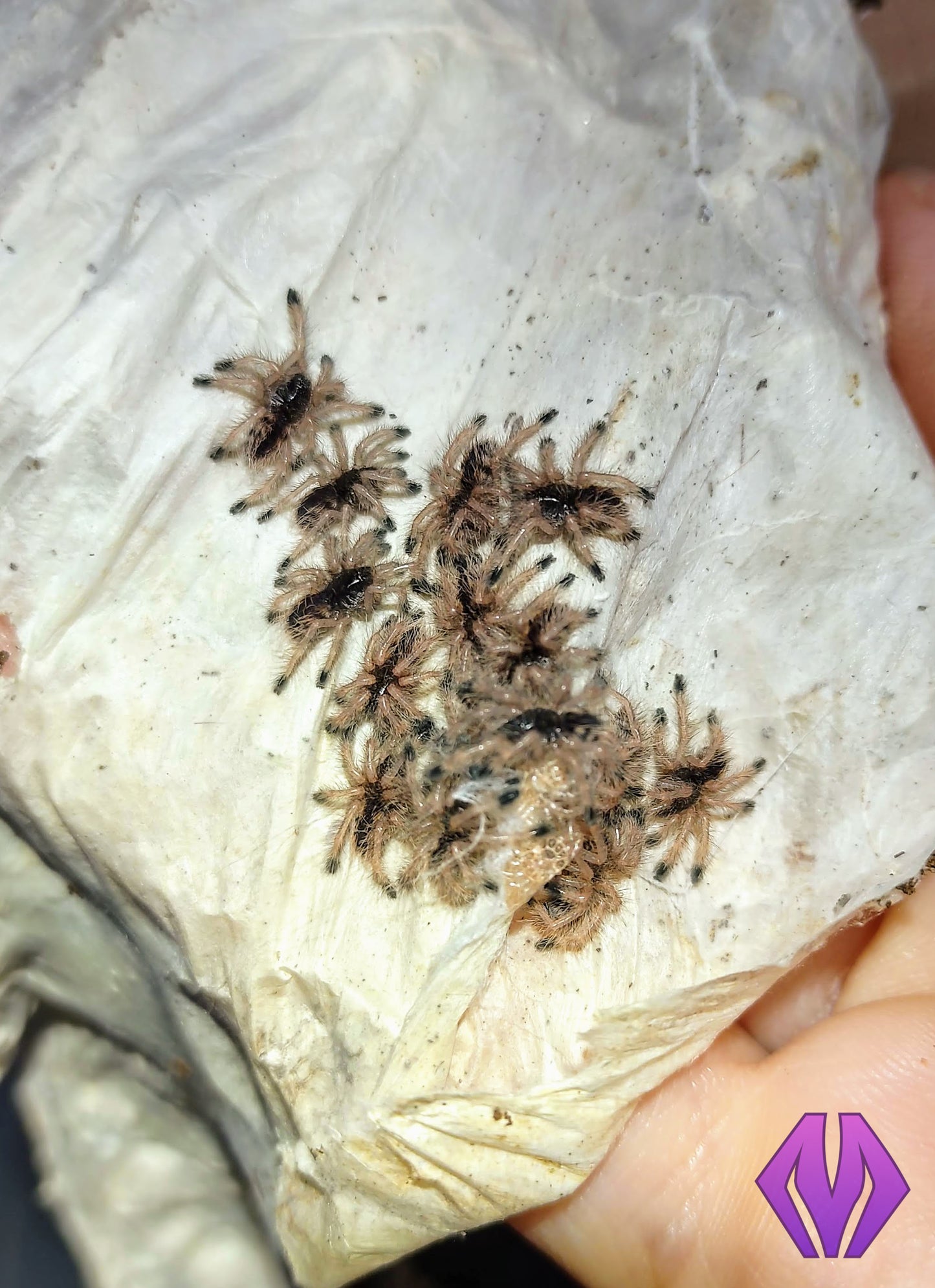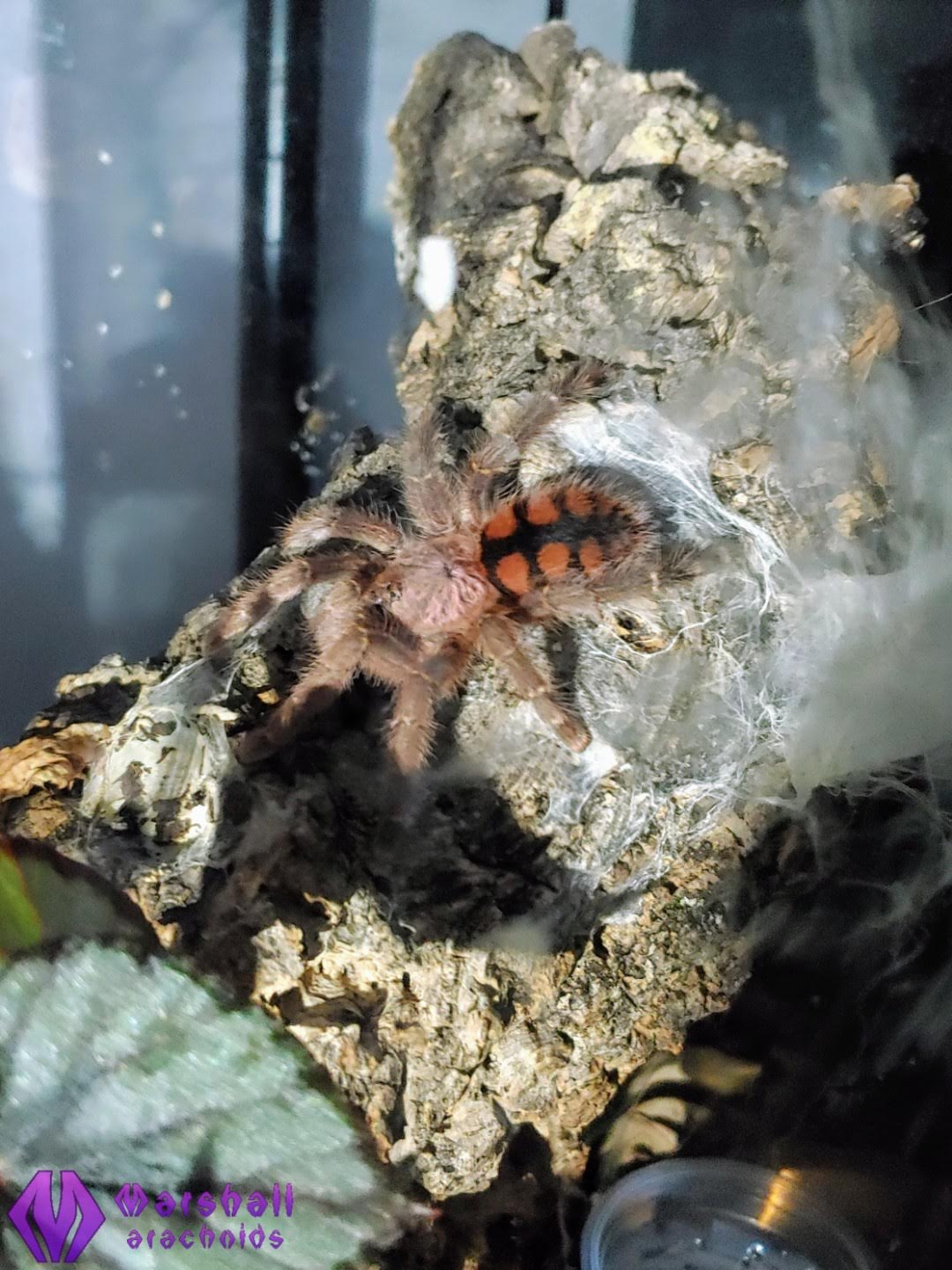 My Baby Avicularia Minatrix 1/2"
I received her exactly as I anticipated. Well packed with a heat pack. What a cutie pie!!!! Very easy to rehouse. A day later I tried to feed her a pre-killed pinhead cricket but she wanted nothing to do with it. She devoured fruit flies the next day. Great addition to my tarantula clan……Love her!!!!!
A. Minatrix slings
Slings arrived via fedex overnight delivery. They were well packed and healthy when I unboxed them. They are feeding well and doing great so far. Was happy to see them for sale because sometimes they can be difficult to find. Thank you for great customer service as well.