purplebox 4x4x7 grommet vents
Regular price
Sale price
$43.99
Unit price
per
Sale
Sold out
The purplebox 4x4x7 is an exclusive acrylic enclosure design by Marshall Arachnids.

This enclosure is ideal for jumping spiders, true spiders, tarantula spiderlings and mantis nymphs - all under 2" in length. We recommend this enclosure for spiderlings over ⅛".

OPTIONAL: Add 5mm polyurethane "sticky feet" to your purplebox for $4.00. Adds traction preventing the enclosure from sliding when accessing and dampens vibration within the enclosure.

***NOTE***: Acrylic is a light weight, attractive, crystal clear material but scratches easily. Please advise that light cosmetic surface scratches are normal and occur from handling.

___________________________________

- FEATURES -

DIMENSIONS: 4" x 4" x 7"

FRAME: 3mm acrylic with Marshall Arachnids signature purple bottom.

ACCESS: Front opening, full length magnetic sliding door w/ large acrylic pull

VENTILATION: x3 70mm heavy-duty plastic snap grommets fitted with fine NoSeeUm mesh - 2" diameter hole. It's normal for these grommets to spin in place - this is not a flaw, and it does not allow properly-sized spiders to escape.

SUBSTRATE DEPTH: 1.7"

WEIGHT: 12oz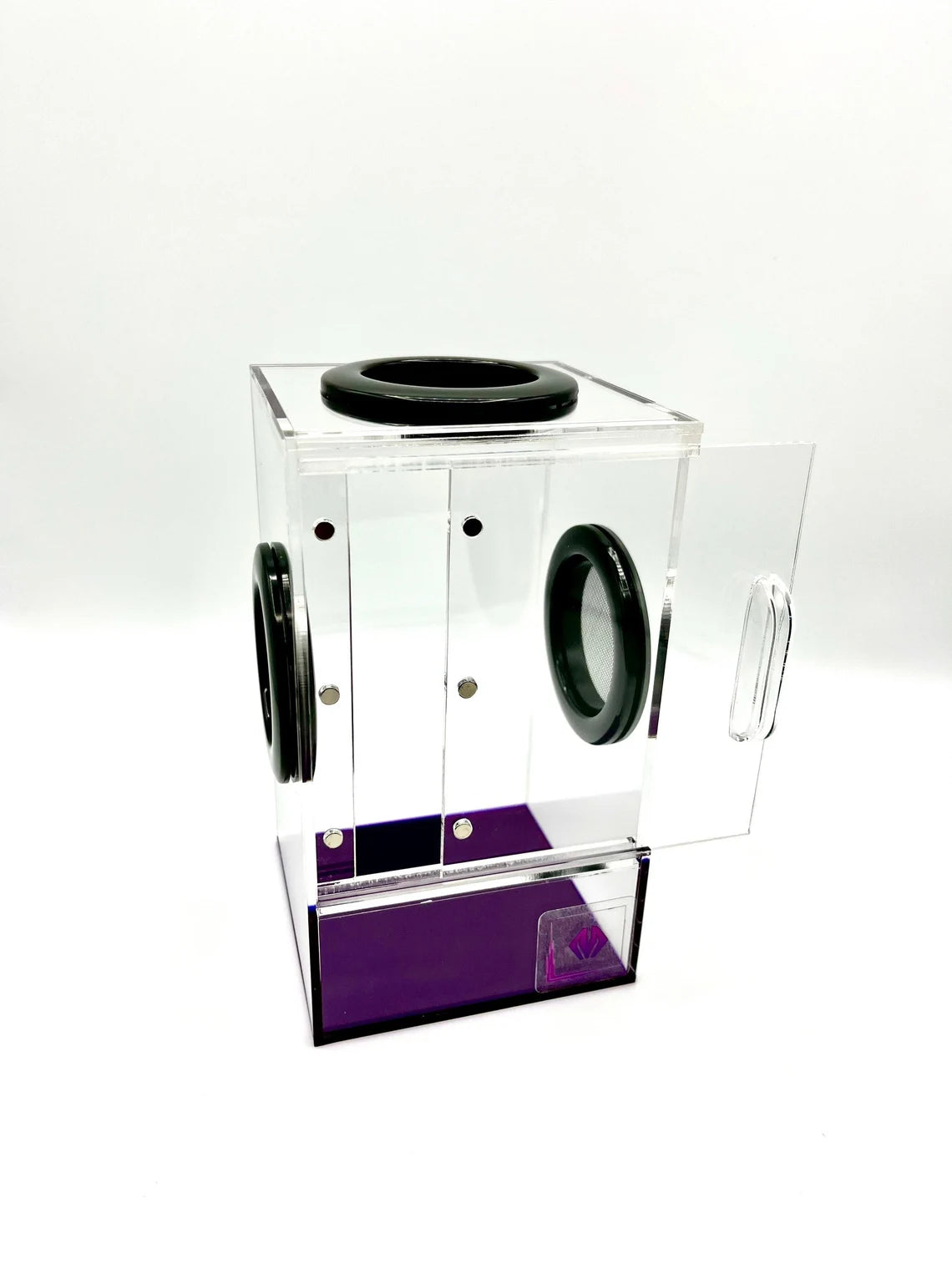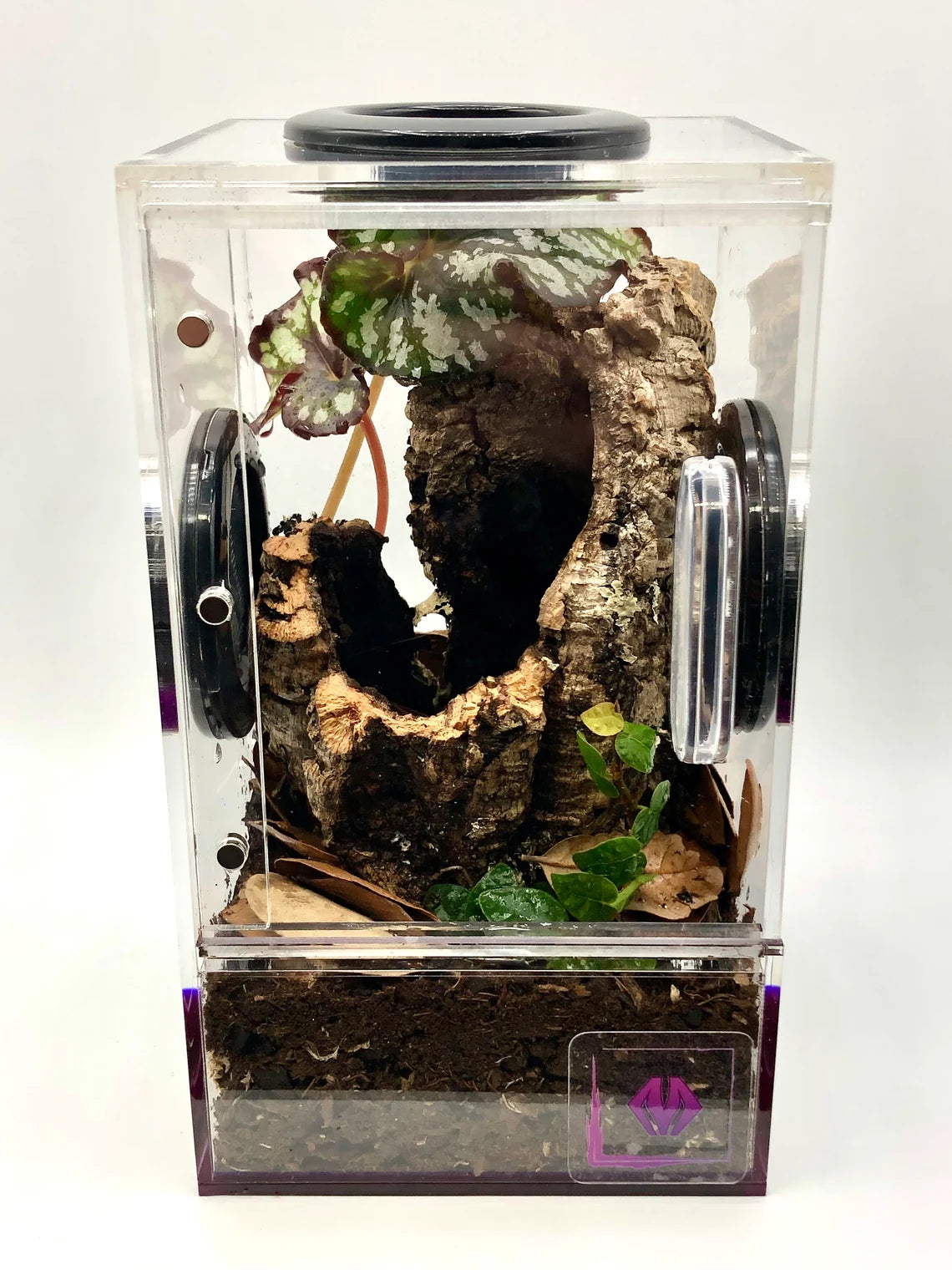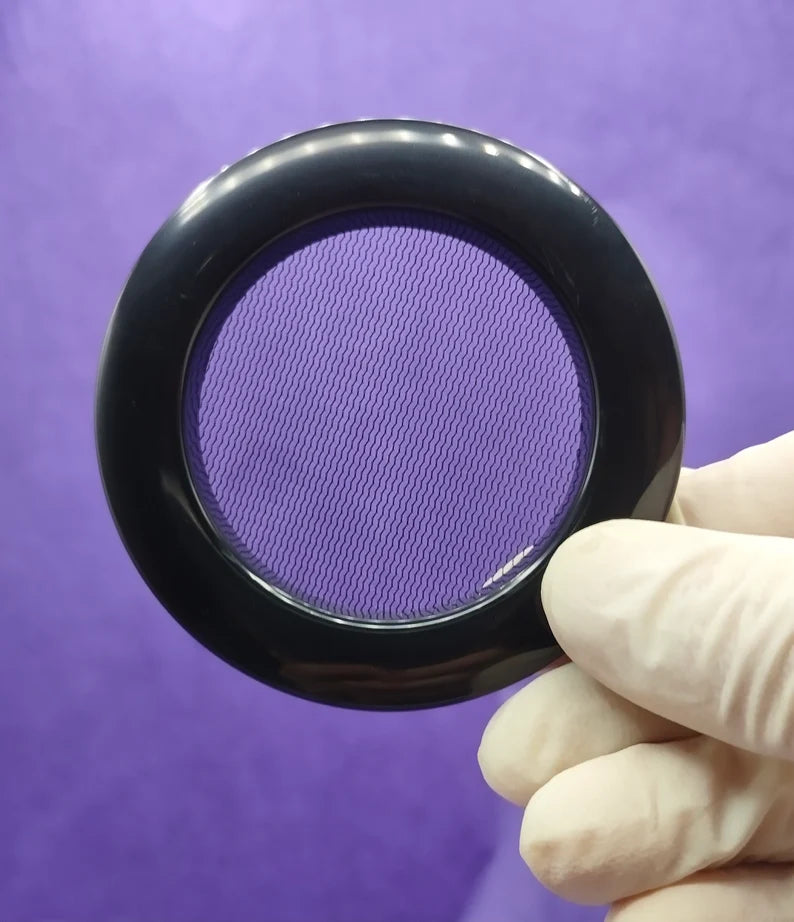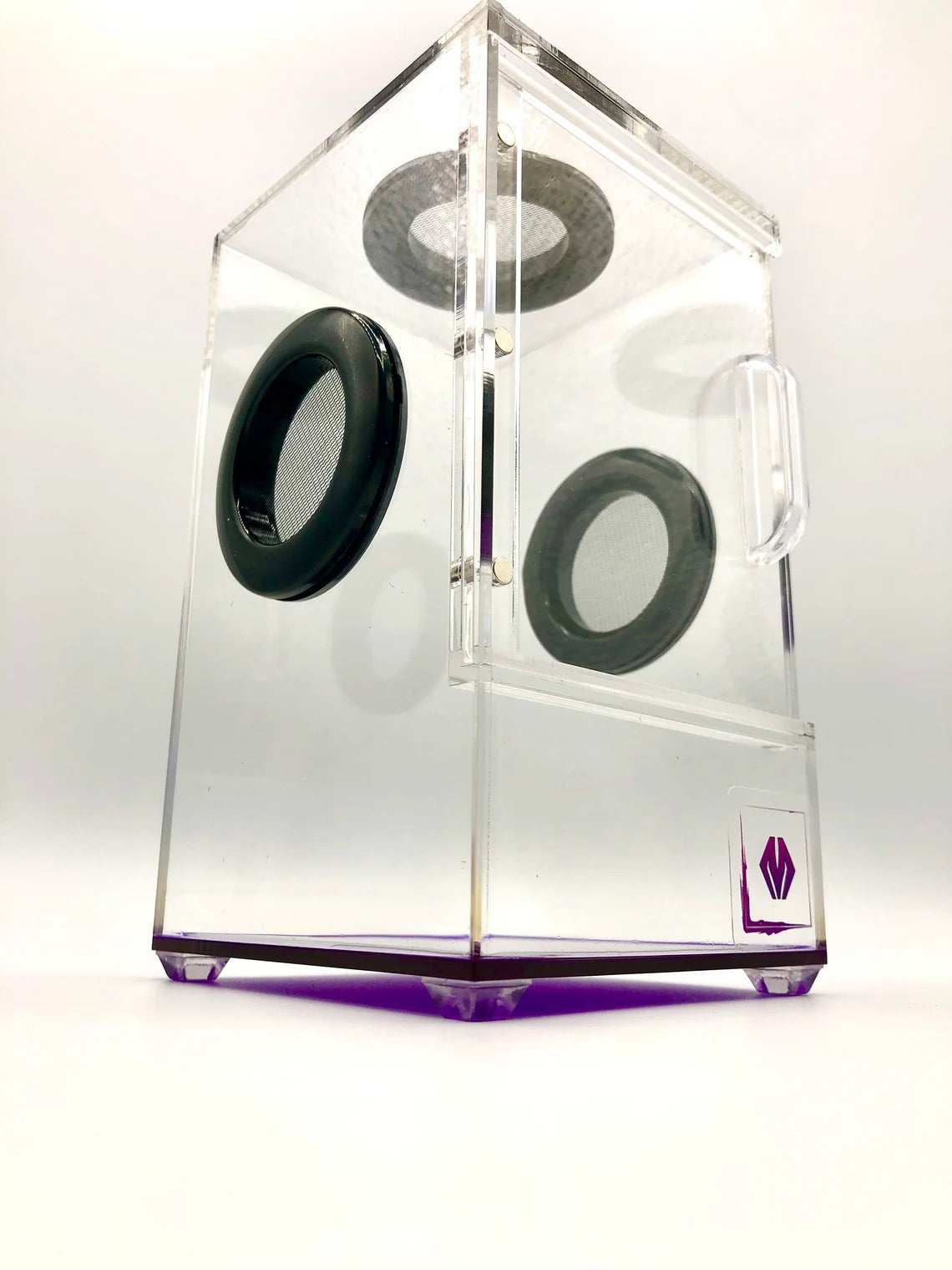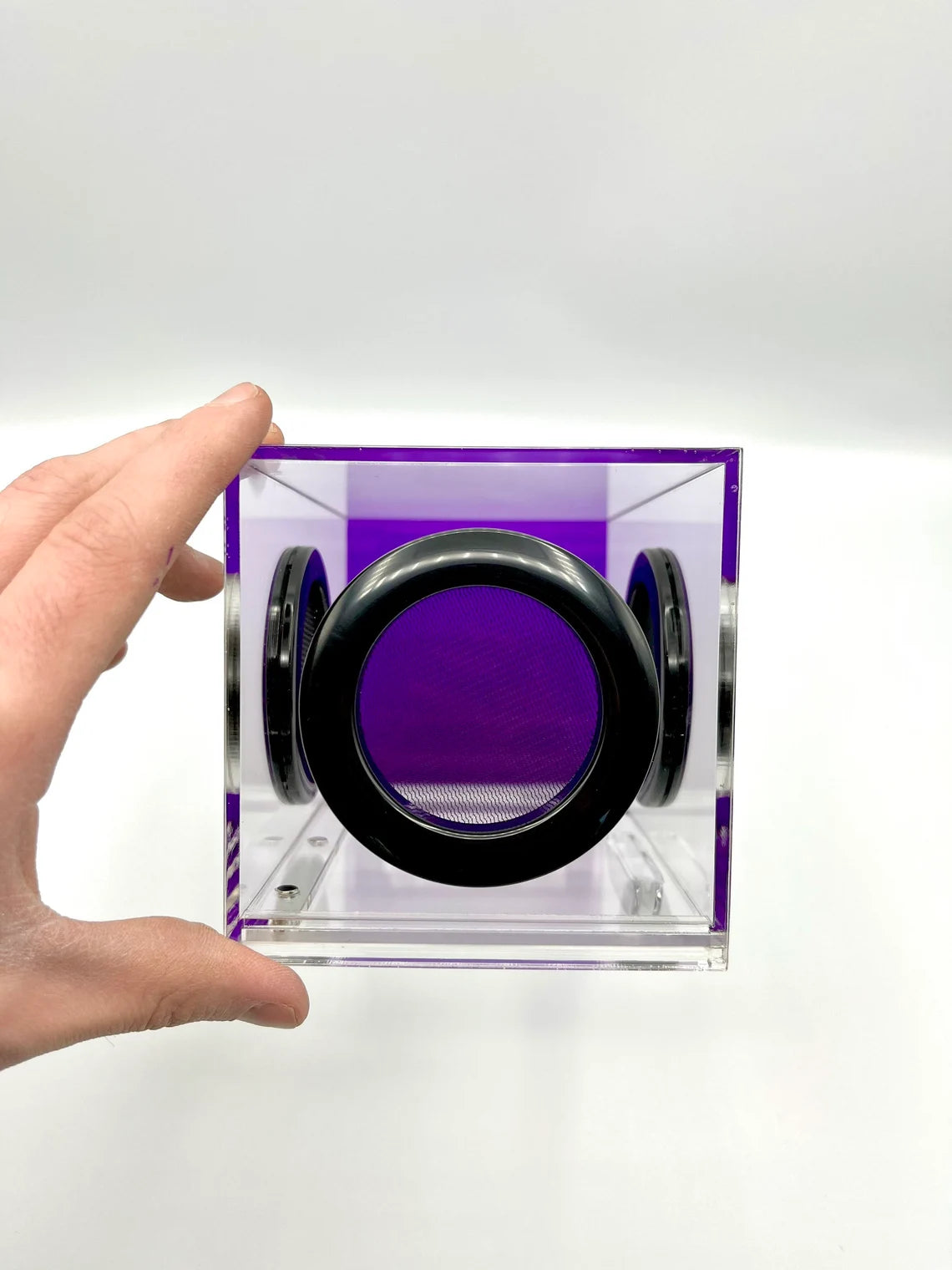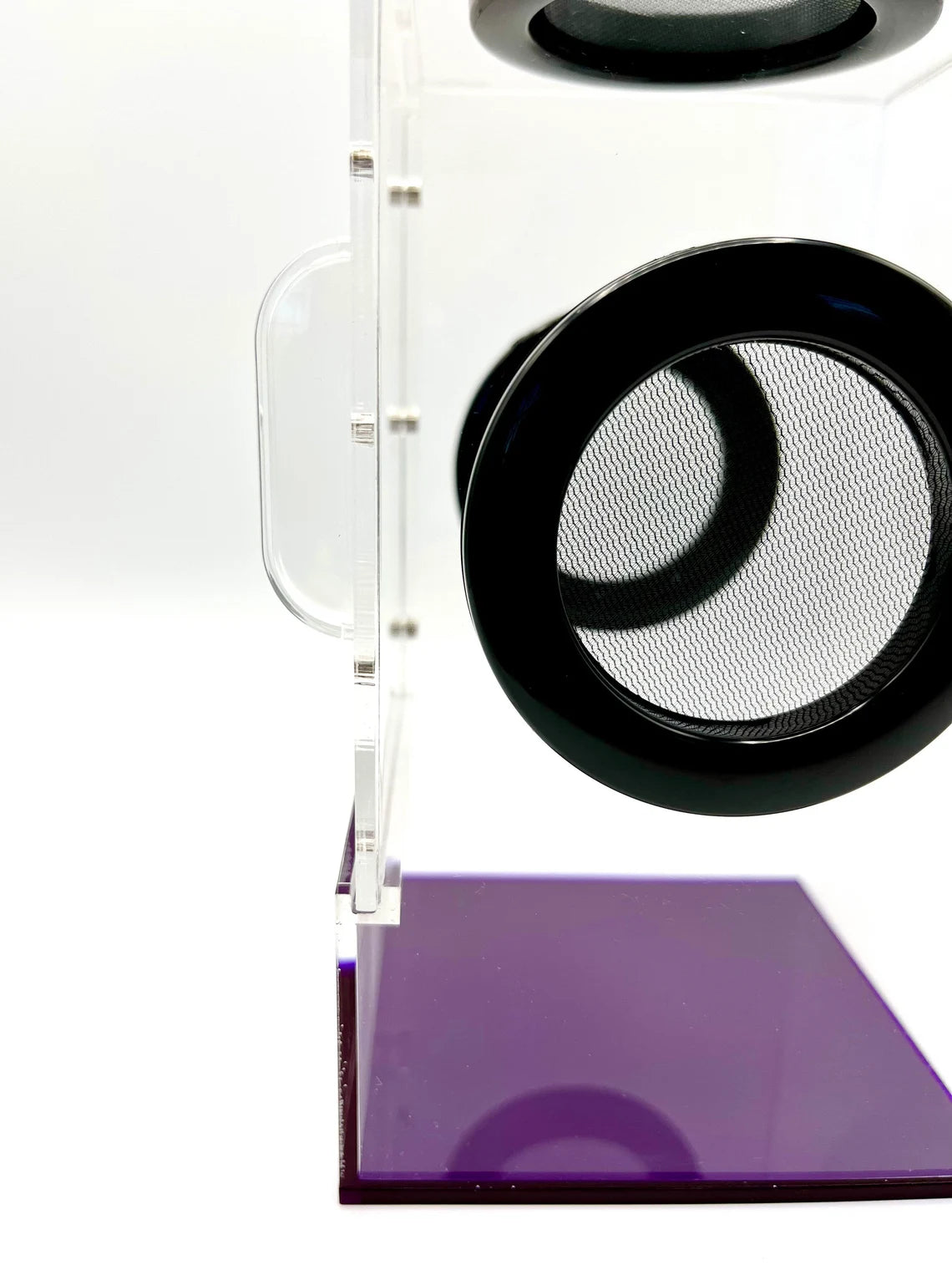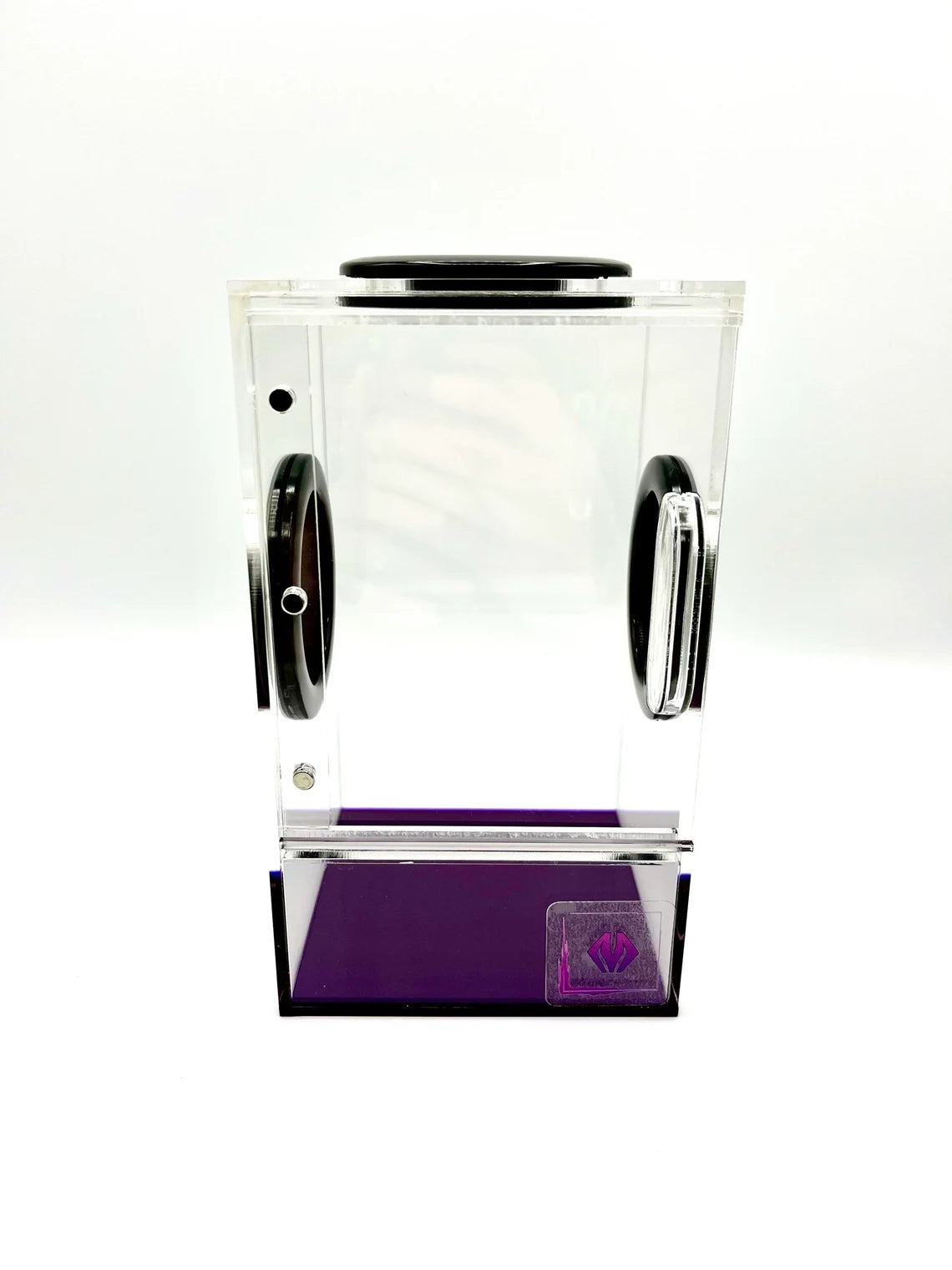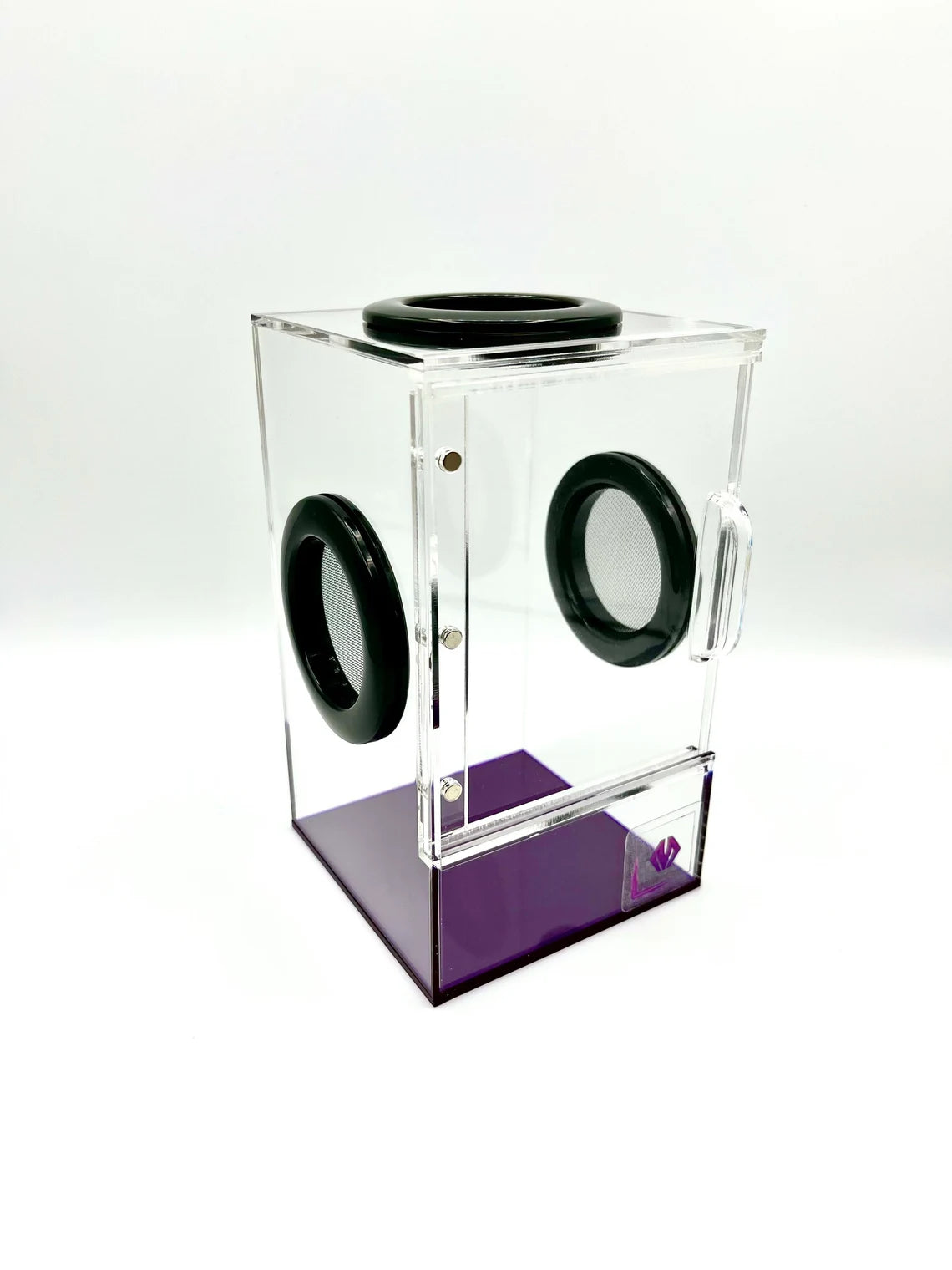 Great little enclosure
I wasn't a huge fan of the grommets until I realized you can mist right thru those from three different angles. Makes for very quick and escape-proof misting, and works well when other, less spider-loving family members are doing the care. I use this little enclosure for a very timid Apalachicola Regal female jumper. If she were a more active, outgoing or adventurous spider, I'd do the 6x6 size and have to give up the grommets. (Hex vents look better though).
This 4x4x7 has a nice sized door, which is the only access, so I like that it's nice and large. The magnets are fairly strong. Be careful closing the door if your spider is anywhere nearby. Brace your fingers against the side to keep it from snapping shut. This cage would be easy to travel with on a road trip. I like the purple theme, which is covered up by coconut fiber, but still shines up the corners and around the bottom. Very well made, functional, precise design.
purplebox 4x4x7 grommet vents
Great quality enclosure!
Got this enclosure for my jumping spider and it is very high quality. Shipped fast and got it set up for her! As I expand my collection I'm sure I'll add more Marshall Arachnid enclosures.
Love it - but the vent was loose
The design is amazing! But one of the vents is loose and my adult phidippus regius was able to get out. 🥲